It took so long to announce a winner on "Dancing with the Stars" Tuesday night Santa Claus could have made all his deliveries and still had time to shop at The Grove.
In addition to giving out 10s like they were candy, the judges raved about the three finalists' "journeys" and extolled their dancing skills, suggesting the competition was oh-so-close.
From the first week, Jordan Fisher was a lock to win. In addition to dancing on Broadway and television, he had star quality that masked just about every error. A little nephew even predicted: "We think you're gonna win."
When producers finally let him sing ("What Christmas Means to Me"), it was clear he's an entertainer for all occasions.
Fisher got the big 25th season mirror ball and a chance to capitalize on the exposure. (Lindsey Stirling finished second; Frankie Muniz was third.)
Before that confetti moment, we had to live through repeat dances, a "fusion" dance and return performances by those dumped earlier. The 10 paddles were overused (as were the judges' adjectives).
All three finalists had moments of tears.
Interestingly, Frankie Muniz revealed a deeper hurt than we realized. After "Malcolm in the Middle" he had a racing career that resulted in a traumatic brain injury and a fear of failure. "Dancing" gave him new drive and a lot of tears.
Lindsey Stirling was on "America's Got Talent" (who knew?) and faced rejection. To prove she was able to pick herself back up, she, too, got to perform at The Grove. Her violin skills (with a singer named Becky G) looked like they might be a good fit for Branson. She also cried but didn't have Muniz-level waterworks.
The worst dancers (Barbara Corcoran, we're looking at you) played around on the dance floor like drunks at a holiday party. Meanwhile, the male dancers took turns doffing their shirts in order to show who had the best spray-tan abs.
Judge Len Goodman called Jordan the "most complete male celebrity we've ever had on this show."
Lindsay Arnold, his partner, said she benefited, too, becoming a better teacher.
They had so many 10s over the season it would have been criminal had they lost. To seal the deal, Fisher signed up for the "Dancing" tour.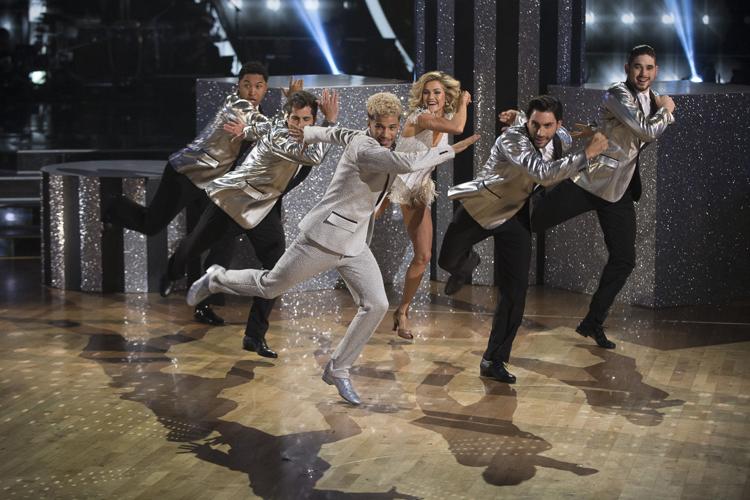 Justice served? In the "Dancing" world, you bet.
Now don't be surprised if Drew Scott's twin is part of the next season.