125 Years Ago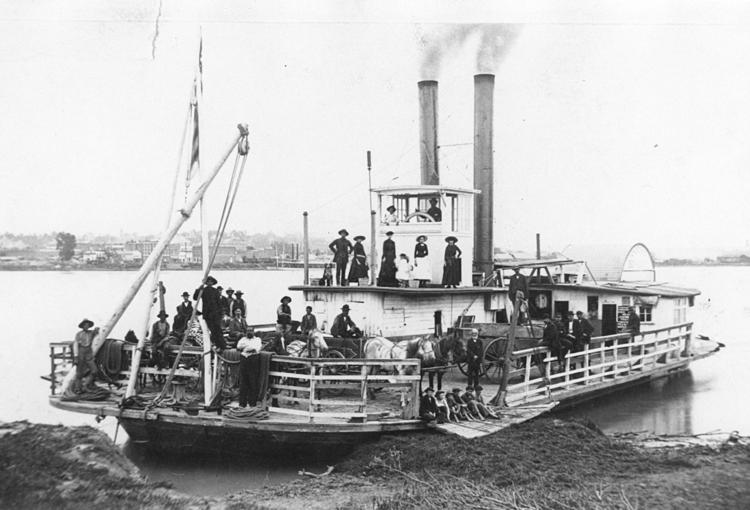 Irate drinkers: The ferry boat did not make a trip from Sioux City to Covington across the river from 1 to 7 o'clock Sunday. The result was a gathering of several hundred thirsty and indignant citizens, standing at the foot of the Pearl Street wanting to go to Covington for liquor.
Tri-state caper: Deputy sheriffs and ex-police chief Stanley went across the Missouri and arrested five men in Covington. They brought them back to Iowa and lodged them in the Sioux City jail on a charge of burglarizing a store in Calumet, South Dakota.
Rosebud cargo: The steamboat Rosebud, of Bismark, North Dakota of the Benton Transportation Co., arrived in Sioux City. She was loaded down with livestock and wheat consigned to local commission men.
100 Years Ago
Moral standards: A patriotic league of the Y.W.C.A. has organized to maintain the high moral standard which existed prior to the present war emergency. The goal is to give protection to "silly" girls who are apt to "lose their balance by the sight of a soldier's uniform." As a result of the war, young women are being thrown more among men in employment, to which they are unaccustomed.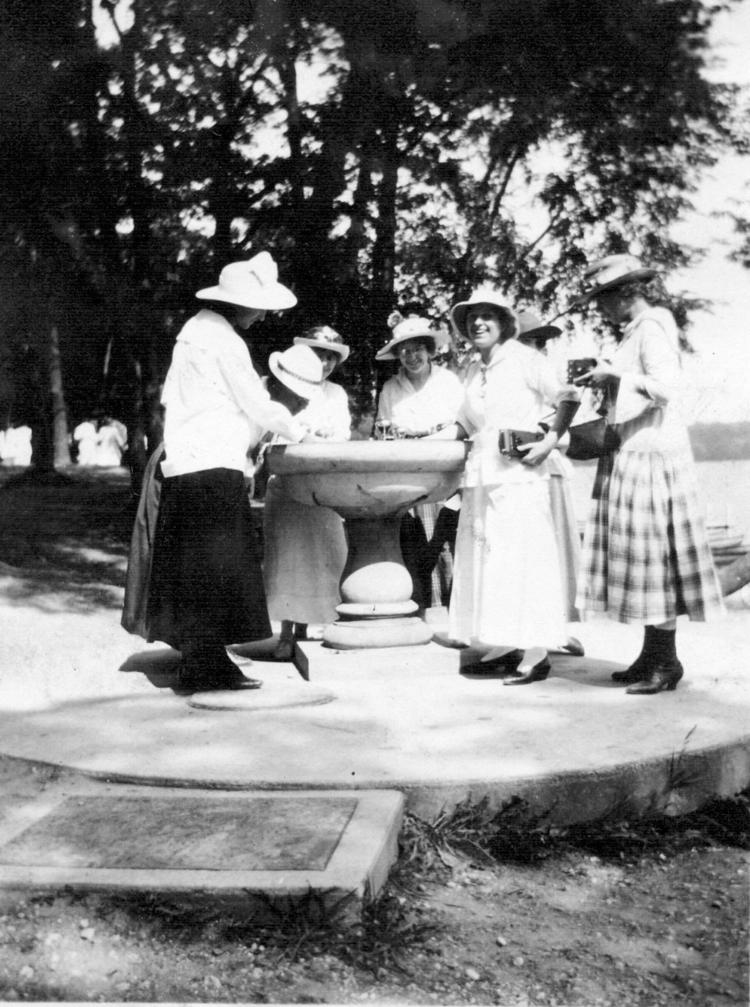 Big concert: Two hundred male Norwegian singers from Iowa, Nebraska and South Dakota will give a concert in Sioux City Thursday to participate in the Sangerfest of the Sioux Valley Singers' Association. Frederick Wicks, director of the Sioux Falls Symphony Orchestra, will lead the grand chorus.
Booze raid: Forty cases of beer, two cases of whiskey and 12 gallons of whiskey in jugs were seized in raids Sunday by the police raiding squad. They made the raids in houses at 1517 Prescott Street and 306 and 310 Jones Street. Among those arrested was "Frenchy" Miller.
50 Years Ago
Day camp: A total of 110 boys from Morningside are taking part in the YMCA Summer Day Camp at South Ravine Park. The boys are spending three days a week at the camp, which has a staff of 10 and camp director Mike Neeley. The boys are participating in nature study, woodcraft, hiking, archery, gun safety, riding, swimming, athletics and music.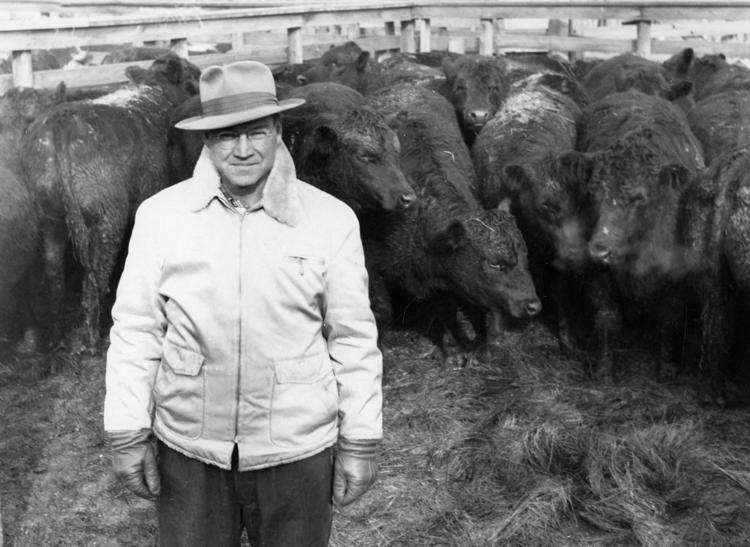 Top sellers: Four loads of top choice and prime Angus steers weighing an average of 1,275 pounds, topped the market at the Sioux City Stockyards Monday at $27 per hundred weight. The 83 head were brought by brothers Iver and Ralph Isaccson of Lake Preston, S.D.
Belle moving: The Boji Belle, long-time passenger boat on West Okoboji Lake, is moving to permanent dry dock along U.S. 71 at the west limits of Spirit Lake. It will serve as a tourist attraction center for the Chamber of Commerce.
25 Years Ago
Ben Hogan Open: This is the third year circuit of the Ben Hogan PGA Tour that begins this Friday at the new Dakota Country Club golf course. The $150,000 event should be a dramatic departure from its two previous visits at the old Sioux City Boat Club course. The Dunes course is remarkably mature in its first full season.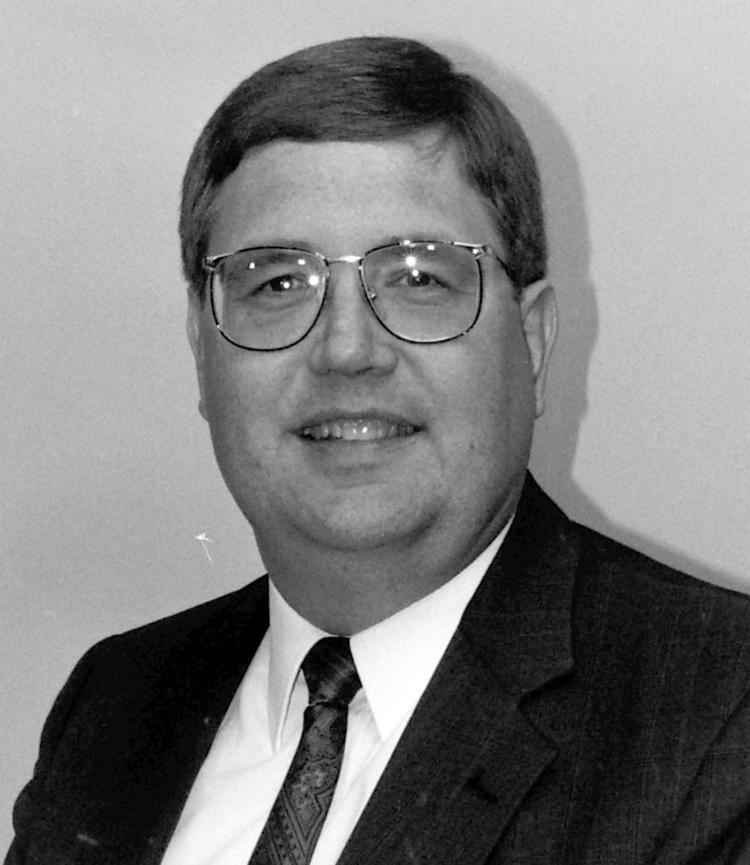 In the news: Steve Weatherly has been elected president of the Castle on the Hill Association for the 199-93 year, succeeding Ray Hoffmann. ...Sister Margaret Wick, president of Briar Cliff College, has been presented the Junior Achievement Business Hall of Fame Award.
Baseball author: Phil Dixon, African-American baseball historian and author, will conduct book signings Saturday at the Sioux City Convention Center. He is the author of "The Negro Baseball League: A Photographic History." Appearing with Dixon will be some former black players of the region, including Riley Stewart and L. J. Favors.
These items were published in The Journal Julyl 9-15, 1892, 1917, 1967 and 1992.