125 Years Ago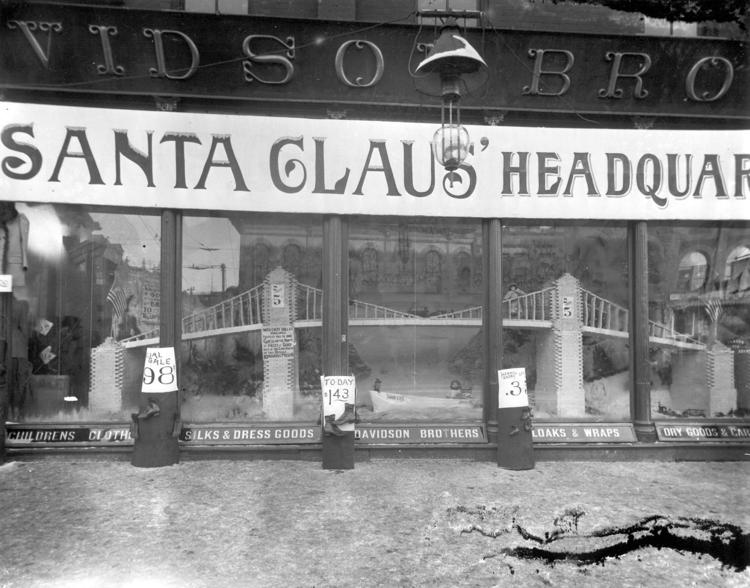 Shoppers Galore: Downtown stores' brilliant lights, gay windows and heavily laden counters are drawing crowds of Christmas shoppers. Everywhere the heavy buyers are seen, most of them are women who usually buy earlier than the men do.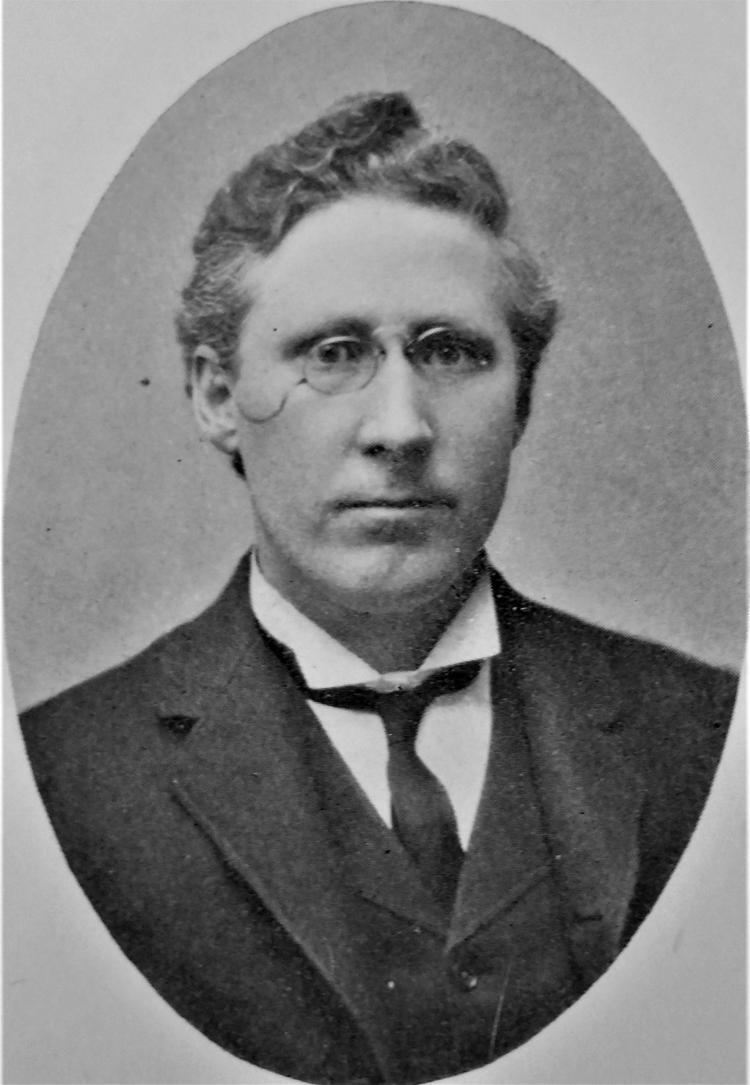 General news: The Sioux City Medical Society heard a paper by Dr. William Jepson on the subject, "What's Wrong with our Women Nowadays?" …Fourteen cars got into a jam at the Pierce Street switch at a street railway, creating a blockade that delayed traffic for some time.
All is dark: At midnight the arc lights on the streets went dark and the city was in darkness for an hour. A telephone inquiry to the works elicited that the shut-down had been necessitated by a slight accident. The person at the works told the paper the details of which were "nobody's business."
100 Years Ago
Vice report: Dr. Charles Jordan of Pittsburgh, Pa., an evangelist and lecturer, asserted he was accosted by women on a downtown street 10 times during a mere walk of four blocks. He said vice conditions in Sioux City were far worse than in larger cities of the east where the evil has been flourishing notoriously for years.
No bird shortages: Turkeys for Christmas dinner will be available to everybody in Sioux City if they have the money to pay for the birds. There also are plenty of ducks, geese and chickens. Retailers are asking 35 to 36 cents per pound for the turkeys. Last year the price was 30 cents.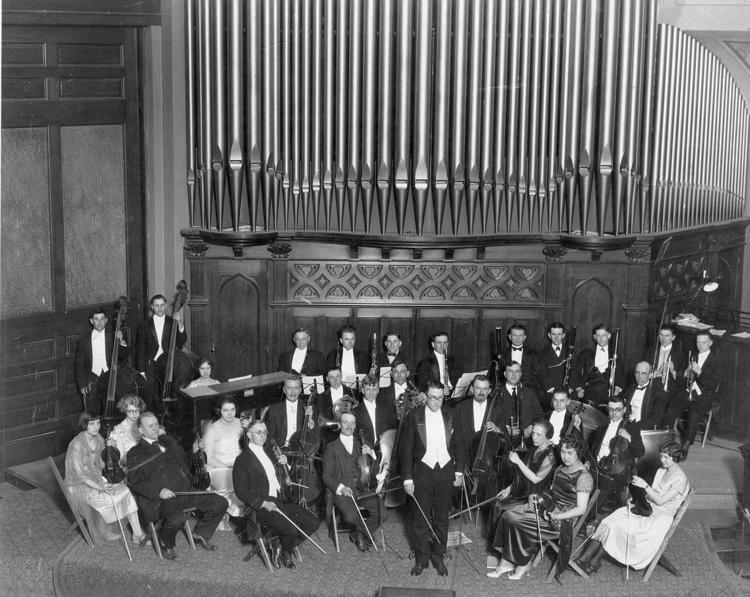 Musical milestone: An important milestone in the musical history of Sioux City was reached in the first appearance of the Municipal Orchestra, which opened a series of 10 concerts to be given on alternate Sunday afternoons. The membership is comprised of professional musicians and a few students and amateurs.
50 Years Ago
Vietnam news: Spec. Richard J. Boeshart, son of Mr. and Mrs. Philip Boeshart, 5191 Correctionville Road, was killed in action in Vietnam Friday. No further details were available. …Marine Staff Sgt. Derold E. Roberts, whose wife Georgia resides at 809 Jackson St., was wounded by a "hostile explosion device" while on patrol duty Dec. 15 near Quang Tri, Vietnam. He is listed in good condition. This is the second time he has been wounded in Vietnam.
Big plant: IPS announced it will build a $45 million electric generating complex at the Port Neal complex south of Sioux City. It will burn coal or gas. Construction will start in 1969 and is scheduled for completion in 1972.
On the ice: Sioux City's 16 outdoor, free-of-charge ice skating rinks should be ready for all those new Christmas-present skaters around Christmas. Hubbard, Leeds and Gilman rinks are equipped with warming houses, as is Morningside's athletic field.
25 Years Ago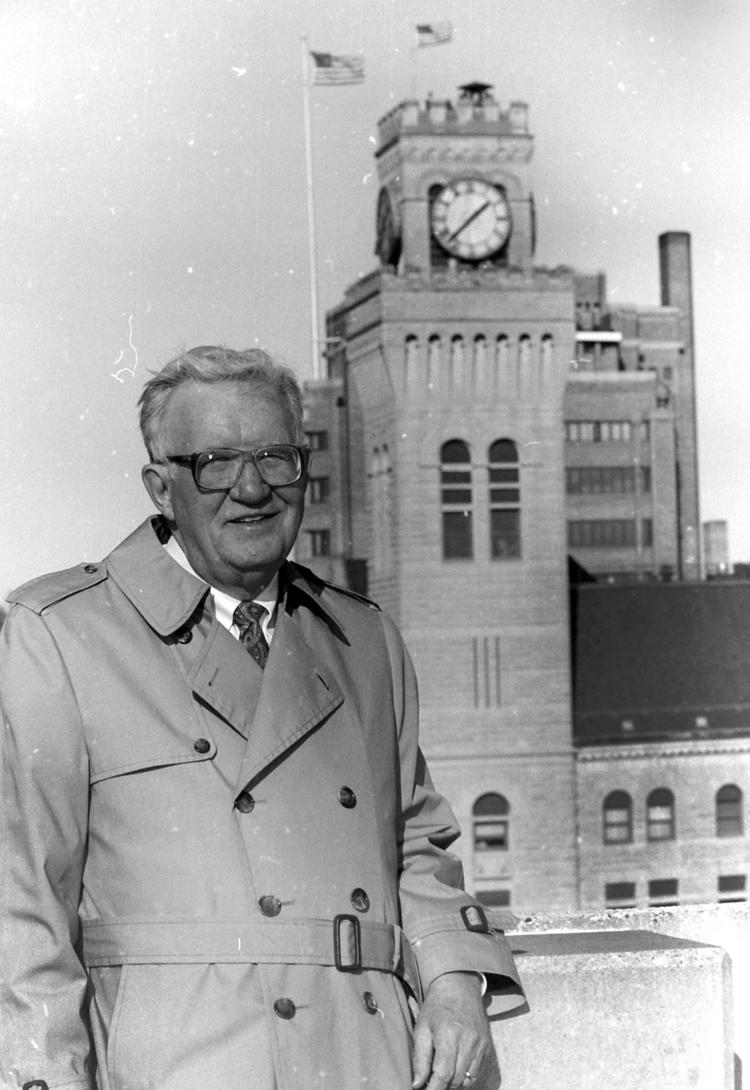 In the news: Morningside College Senior Dean Jones, Alvin, Texas, has won a position on The Associated Press Little All-America Football Team. …A. Frank Baron is the new president of the Woodbury County Bar Association for 1993. …Bob Gunsolley, The Journal's city reporter since 1953, was feted at a retirement party at City Hall.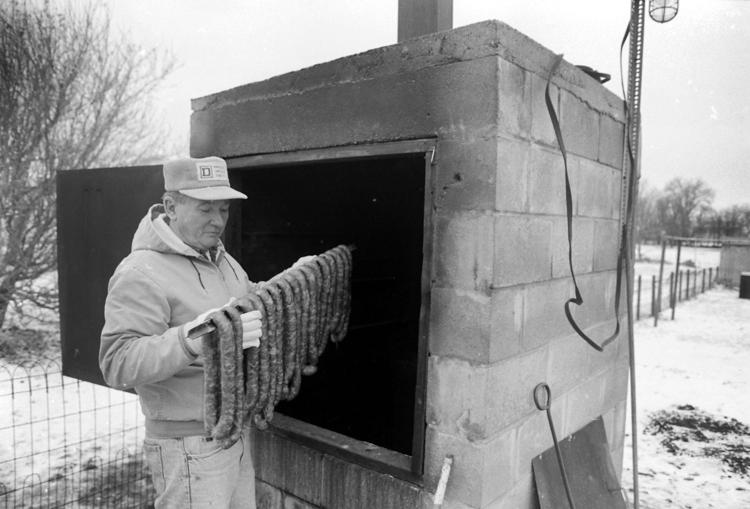 Sausage season: Frank Ostrihonsky, 1623 S. Linn St., has continued a tradition that has lasted generations orchestrating production of 2,000 pounds of sausage, which raises money for St. Francis Catholic Church. The recipe originated in Poland, the birthplace of his paternal grandparents.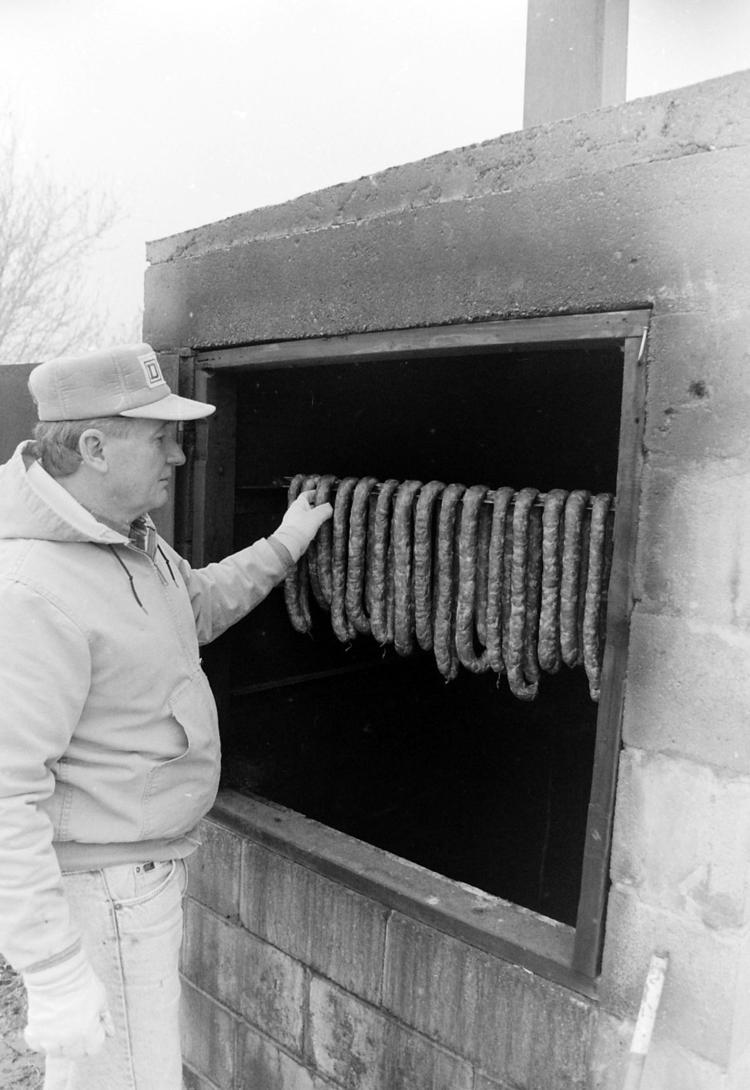 Hanukkah time: Hanukkah is an eight-day Jewish holiday that begins this Sunday, Dec. 20. The menorah, a sacred candelabrum, is lighted for eight days to commemorate the Jewish Festival of Lights.
These items were published in The Journal Dec. 17-23, 1892, 1917, 1967 and 1992.