125 Years Ago
Deadly flood: At least 25 people drowned and 3,000 were left homeless during the devastating Floyd River flood that swept through the Floyd Valley on May 18. The packing houses, stockyards and railroad yards were flooded and miles of streets were ruined. A fire at the Queal lumber yard added to the confusion. James F. Toy has given the use of his Toy Bank building annex to the city to use as a morgue.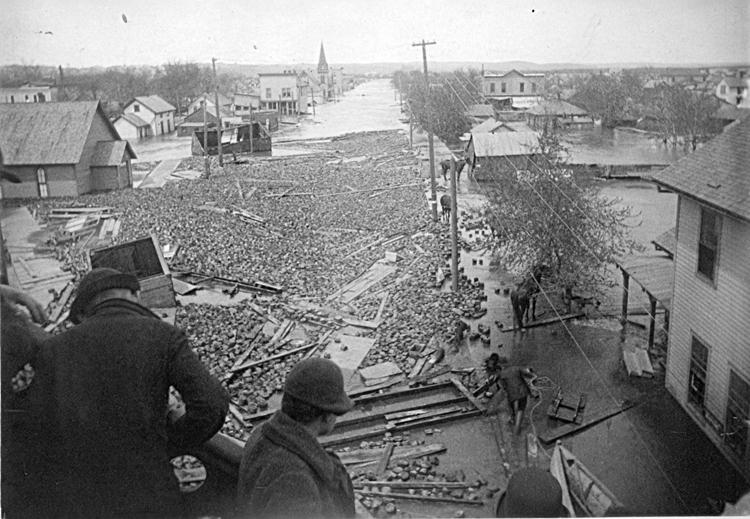 Game invitation: The Snow Flake baseball club, of the American Biscuit Company, would like to arrange a game of ball for Decoration Day. They are asking some wholesale house's club to take them up on the offer.
Operetta presented: The operetta, "R. E. Porter," will be presented at the Peavey Grand Opera House Saturday evening by the pupils of the Sioux City schools. It will be under the direction of Miss Mary A. Grandy. Seventy boys and girls are in the cast.
100 Years Ago
No more spuds: Sioux City restaurants have ceased serving potatoes as part of their meals. The princely potato was introduced as a side dish, but now have become too expensive. As a substitute, rice, beans or meat dressing will be offered.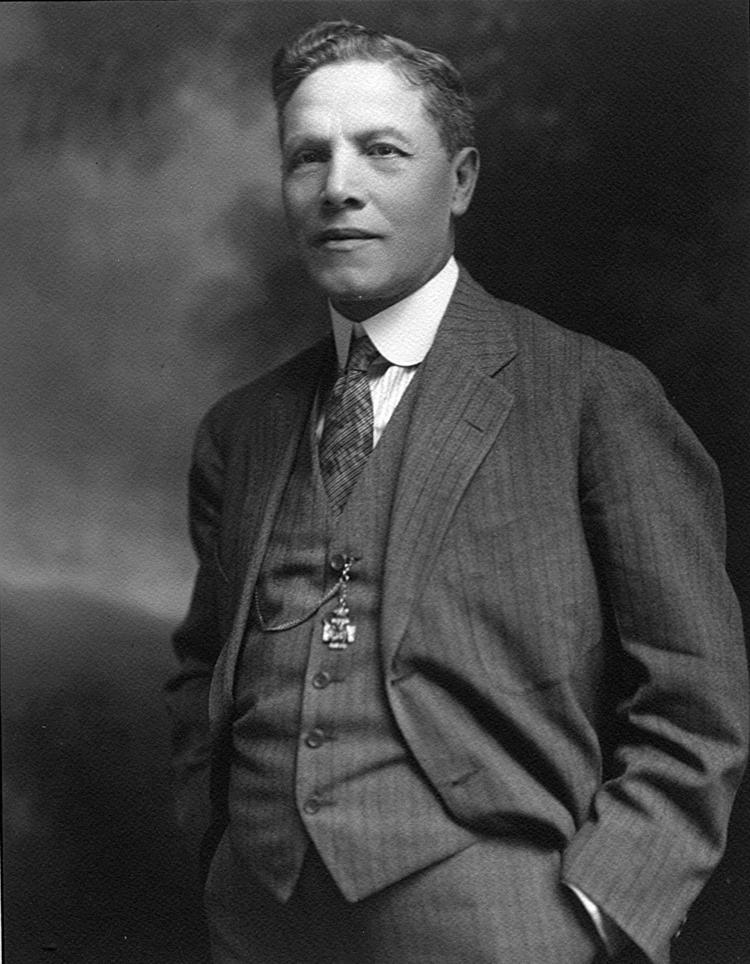 Buying bonds: Davidson Brothers Co. purchased $100,000 worth of Liberty Bonds to support the European war effort. Dave Davidson said they will sell them to Sioux City persons and company employees on easy term payments. Bonds of $50 denominations can be purchased for $5 in cash with weekly payments of $1.
Not so dead: As policeman George Fallon attempted to straighten the body of Carl Stone, who was thought to have taken poison, to place on a stretcher, the supposed corpse arose and bit Fallon on a finger in a most life-like manner. He then fled out the door of his house at 821 Pearl St.
50 Years Ago
ABC bound: KVTV, Channel 9, will become a full-time ABC Television Network effective Sept. 1, according to general manager William Turner. Channel 9 has been a primarily affiliate of CBS since 1953 when the station began broadcasting.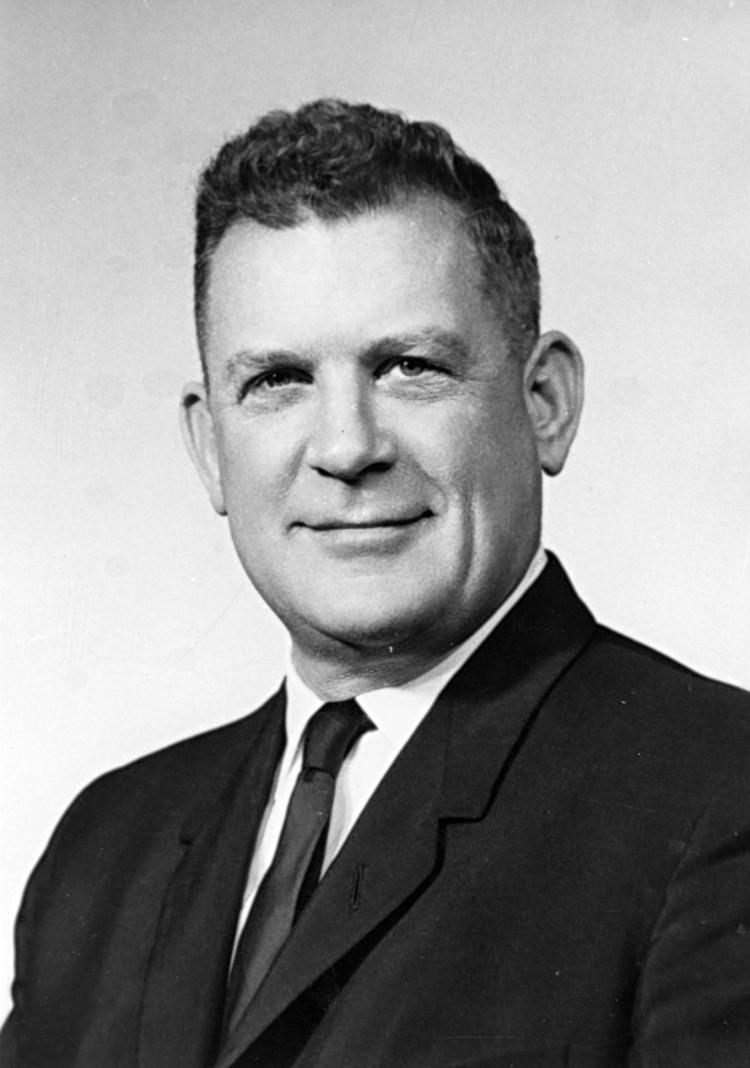 In the news: Former city manager Conny Bodine will be vice president in charge of future planning and organization at Iowa Beef Packers, Inc., South Sioux City. …Sioux City business leader Art Salsness has been named admiral of the Port of Sioux City River-Cade. …Miss Bonnie Herfel, 20, a native of Dixon, Neb., was chosen the new Truckers Queen from a field of 13 candidates.
Big parade: Flags were saluted and not burned, and servicemen were applauded, not jeered during the Armed Forces Day Parade through downtown Sioux City. Thousands of Siouxlanders turned out Saturday to salute their military men. Four F-100 Super Saber jets flew over Fourth Street as part of the celebration.
25 Years Ago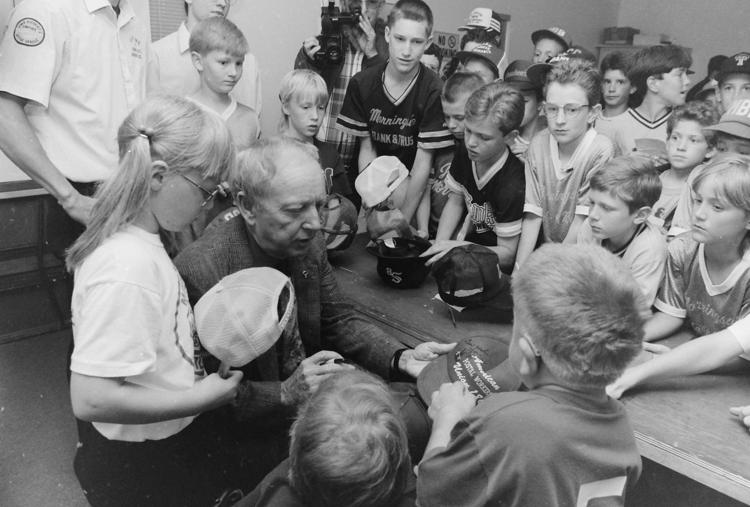 Haynes Field: One of the baseball fields at Pulaski Park was named Haynes Field in honor of Capt. Al Haynes and the crew of United Flight 232 that crashed at Sioux Gateway Airport on July 19, 1989. The field is home of Morningside Little League. Haynes served as a volunteer Little League umpire in a Seattle suburb.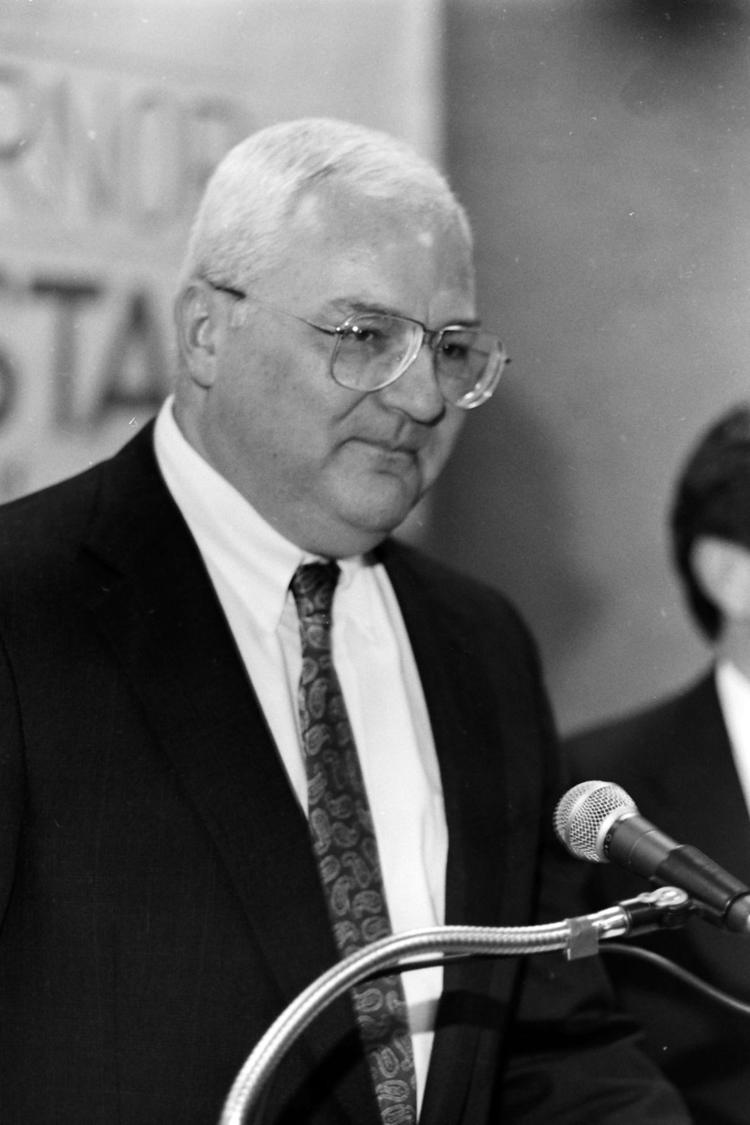 Making news: Gov. Terry Branstad named attorney David. J. Blair of Sioux City to the Iowa Racing and Gaming Commission. …Sioux City insurance executive Ron Wieck received the Kiwanis Club's Service to Youth Award. …The Neville Brothers will headline the second annual Saturday in the Park July 4 at the Grandview Park Bandshell.
Jail addition: Eighteen prisoners will move into a new work release area at the Woodbury County Jail  Thursday. The area will hold up to 30. Another area will hold 20 more when construction is done in a month. The jail has a capacity of 108, but has held a record population of 176.
These items were published in The Journal May 14-20, 1892, 1917, 1967 and 1992