125 Years Ago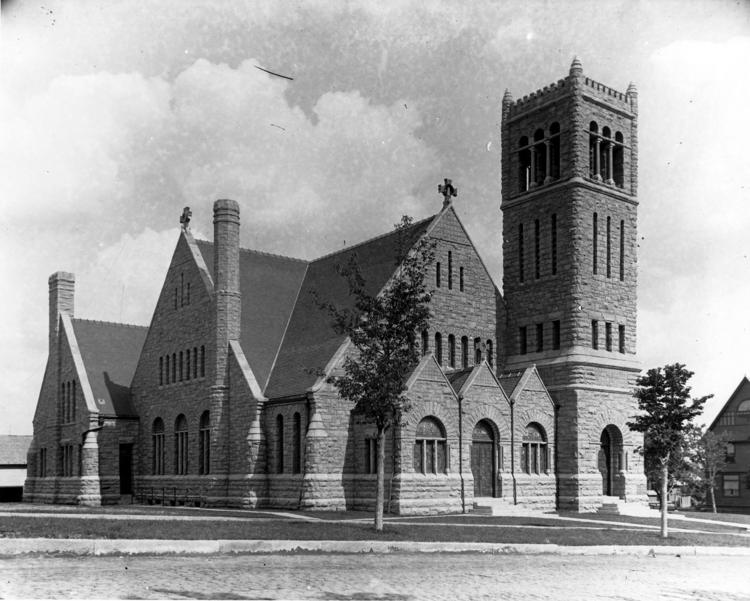 Church opens: St. Thomas Episcopal Church was opened to the public for the first time Sunday, Sept. 25, 1892. The building is of Minnesota quartz, the architecture being a combination of Gothic and Romanesque styles. The exterior is imposing and pre-eminently church-like.
Governor salutes troops: Iowa Governor Boies and his staff reviewed the troops after tents of the 3rd Regiment fell at the blast of a bugle at the National Guard Encampment at Riverside Park. The 12 companies then headed back to their homes much stronger for their duties as the armed conservators of the state's peace.
Kansas City Express: The Kansas City Express, on the Sioux City and Pacific which leaves here at 6 o'clock every evening, now has a handsome new parlor car. It features revolving chairs, a smoking apartment and every appurtenance of the best cars of this class. An extra charge of 50-cents for a seat in this car will be made.
100 Years Age
Smugglers busy: Persons desiring liquor now have more than Minnesota supply houses to buy it. The St. Louis products are beginning to arrive in Sioux City. It is not much trouble to take a rundown to Kansas City and buy a quantity of whiskey and beer. Some of it is being smuggled here on trains. Seventh and Howard streets is said by police to be the selected place for the liquor transporters to alight.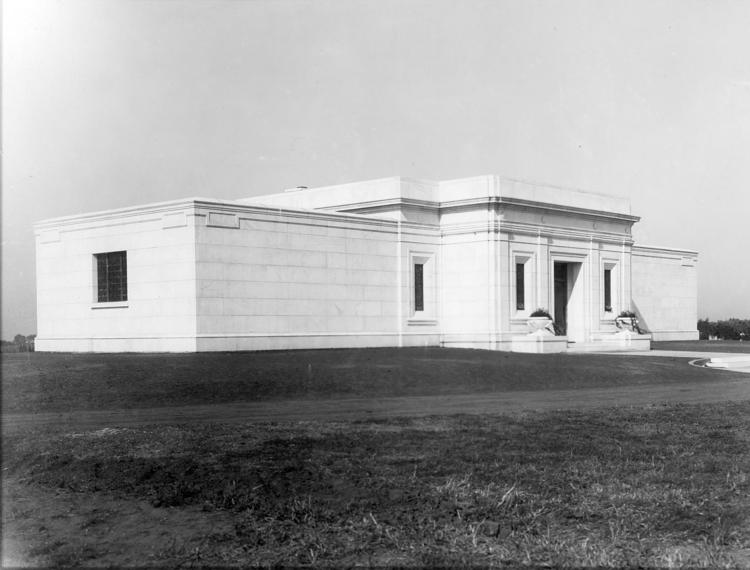 New mausoleum: Thousands of people from Iowa, South Dakota and Nebraska are expected to attend the dedicatory services at the new Graceland Park Mausoleum Sunday afternoon. Governor W. L. Harding will deliver the keynote address. The mausoleum, which costs $100,000, is said to be one of the most beautiful edifices of its kind in the United States. It is of Grecian design and its exterior finish is pure marble.
In the news: Sioux City Jews will observe Wednesday as Yom Kipper, the day of atonement, in special morning and evening services. …Orchestra classes are being organized in the Sioux City Public Schools. They will be started at Whittier, Longfellow, Joy, Cooper, Worcester, Hunt, Smith, Hopkins, Everette and Webster schools. …Miss Annie Fobes, a graduate nurse, was elected truant officer for the Sioux City Public Schools. Her salary will be $75 a month.
50 Years Ago
Riot drill: National guardsmen backed up by Sioux City police and firefighters crushed a mock civil disorder Sunday in downtown Sioux City, but not without encountering some harassment and resistance from the rioters played by Civil Defense workers. The training gave the men the chance to make their mistakes in a simulated riot situation. The rioters even had a "sniper" who fired blank cartridges from the fire station at Fifth and Iowa streets until he was captured.
Serving breakfests: An experimental breakfast program will begin in five public schools Nov. 1 as a result of action by the Sioux City Board of Education. Schools who will participate are Woodrow Wilson and West Middle junior high schools and Irving, Webster and Bancroft grade schools. St. Boniface and Sacred Heart Catholic schools started serving breakfests last year under the same federal program. Woodrow and West junior already have a lunch program.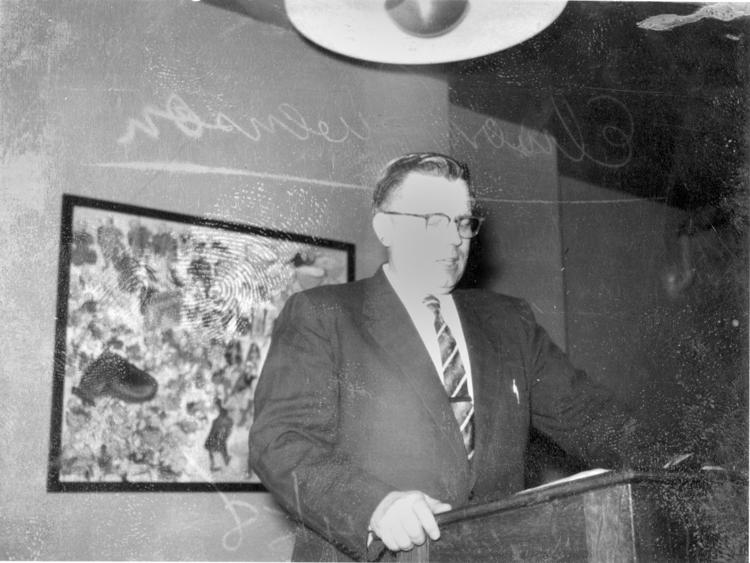 Germans honor Swenson: Elmer Swenson, chairman of the Mayor's Committee for International Visitors, will be an international visitor himself when he and his wife, Charlotte, will be guests of the West Germany government for two weeks, leaving Sunday. He is one of 50 prominent Americans who have been invited to attend West Germany on the 20th anniversary of the initiation of Marshall Plan aid. Since 1963, the Swensons have entertained 65 Germans in their home.
25 Years Ago
Winning Model T: For Sergeant Bluff car builder Jim Coyer, last winter was very productive. He and his father, Ed, built a 1927 Model T roadster from scratch. Since its completion, the little car has won 12 trophies at car shows. This is the first time the Coyers have built a car from the wheels up.
Making news: The annual Iowa Great Lakes Democratic Dinner, established by former Congressman Berkley Bedell in the mid '70s, will be held Saturday at Cutty's Resort on West Lake Okoboji. …Dr. Steven J. Meyer, a Hartley, Iowa, native, has joined Northwest Iowa Orthopedics & Sports Center in Sioux City. …West High School elected Lake Larson and Micki Lillie as king and queen of the 1992 homecoming festivities. …Gov. Terry Branstad named Charese Yanney of Sioux City to the Economic Development Board.
Closing mental health unit: St. Luke's Regional Medical Center will close its 35-bed mental health unit by December. The unit, located on part of the fifth floor, will be turned into a 16-bed addiction recovery center. Outpatient mental health services still will be offered at the hospital.
These items were published in The Journal Sept. 24-30, 1892, 1917, 1967 and 1992.