125 Years Ago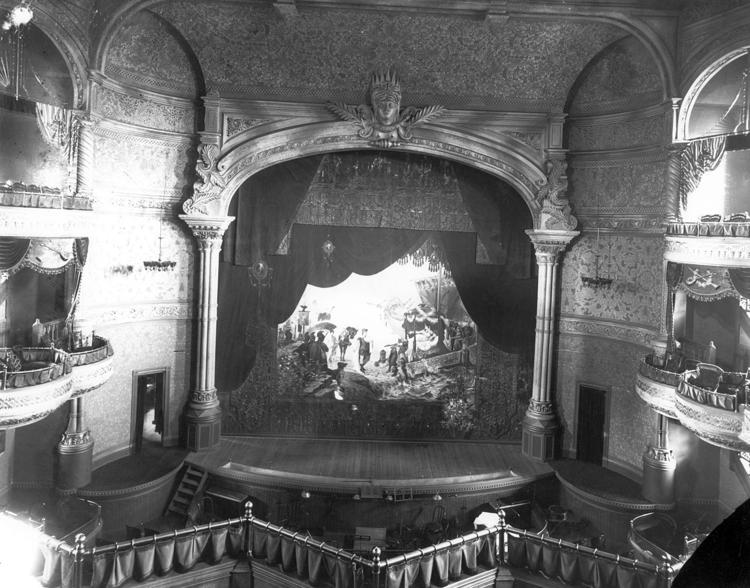 Around town: The magnificent stage production "Ben Hur" is now showing at the Peavey Grand. …Quail and rabbits are being brought in by hunters who say such game is easy to get this year. …Skating is excellent on the Floyd and Big Sioux rivers. …A team and wagon fell into Perry Creek near Eighth and Pearl streets and with great difficulty were towed out.
Disputed wall: Contractor Fox has begun the work of tearing out the wall between the Woodbury County Recorder's and Sheriff's offices. An arc will be substituted and a partition built, giving the recorder and sheriff each about half of the room that has been in bitter dispute between the two.
Ladies exercises: A number of Sioux City ladies, who have recently interested themselves in the physical culture movement, have organized a society for the mutual benefit called the Upper Jackson Club. They have been meeting in members' houses for the practice Delsarte (a system of calisthenics) and other gymnastic exercises.
100 Years Ago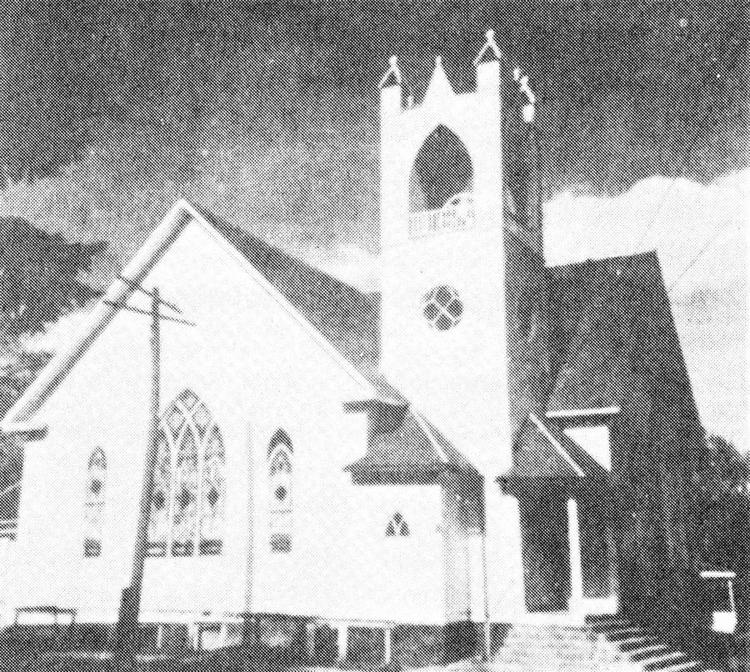 KIA tribute: Tribute was paid to Smithland's first martyr to the cause of democracy at a town mass meeting Sunday in the Smithland Methodist Church held as a memorial for Will C. Parker. He was killed in action in France Nov 10th. Parker, who is Woodbury County's first casualty in the great war, enlisted in the Canadian army two years ago. He was 30 and the son of retired Smithland farmer H. P. Parker.
Simple luncheon: The Worthwhile Club met Wednesday at Mrs. J. R. Johnson's house after the hostess had served a simple lunch. There were no flowers or place cards, no candies or nuts. Afterwards, the women brought out their knitting bags for Red Cross work.
Won a horse: A saddle horse won by Miss Theresa Holland in a raffle held at the Princess Theater Saturday was for the benefit of fatherless French children. Miss Holland offered to turn the mount over to T. J. Kirby, manager of the Lee Live Stock Commission. He will sell the horse with the proceeds to be devoted to French relief work.
50 Years Ago
Rare string instruments: Maestro Leop Kucinski of the Sioux City Symphony Orchestra expressed excitement of two rare string instruments presented to the orchestra that are very old and very valuable. They were gifts from Mrs. William Hospers and her family of Orange City, Iowa. They donated a rare Gabriella viola and an equally prized Klotz violin, a famous German make.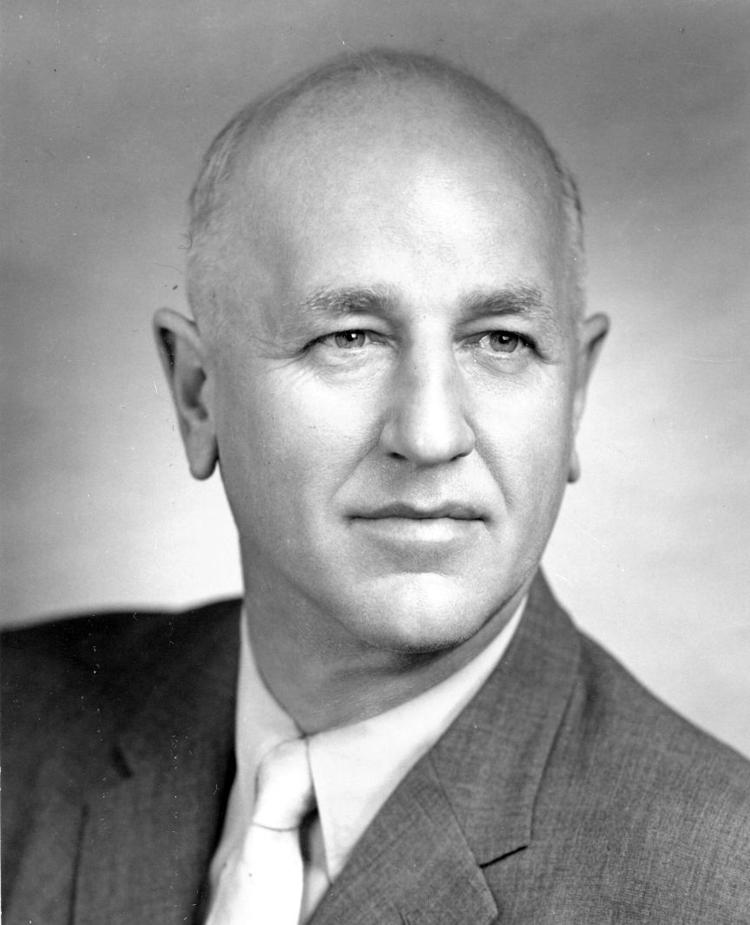 In the news: The new Williams Appliance and Television Store, at 1300 Dakota Ave., South Sioux City, opened Monday. ...Ernest Raun, chairman of the board of IPS Co., will preside over the 1968 River-Cade as admiral. …Cathedral of the Epiphany, the oldest Catholic parish in Sioux City, will celebrate its centennial Friday with a Mass of Thanksgiving and a parish dinner. …The Sioux City Board of Realtors elected Chet Joslin president at the Biltmore. …William Ralston was installed as president of the Morningside Kiwanis Club at the Silver Steer Restaurant.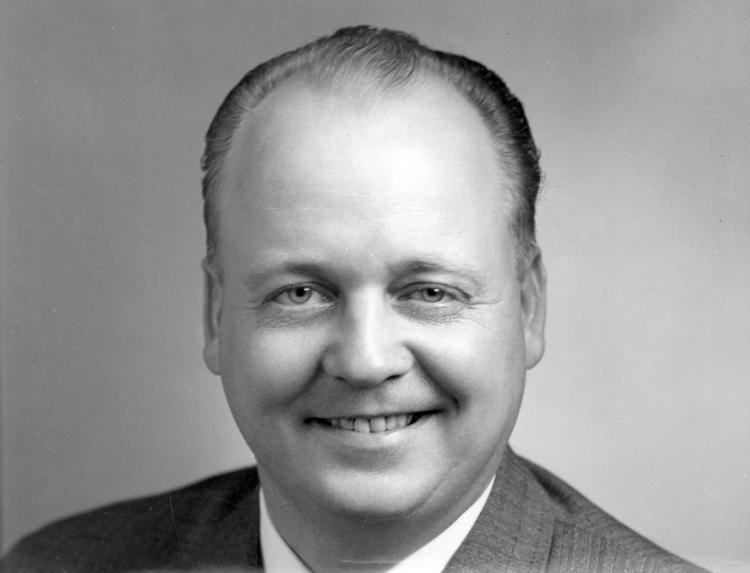 Fires reported: Fire caused considerable damage to a science laboratory at Leeds High School early Monday morning before classes opened. The fire burned desks and table and scorched the floor. The cause has not been determined. …In South Sioux City, fire caused extensive damage at Dura-Pak Corp., a fishing equipment manufacturing company at 700 N. Ninth St. The fire started in the packaging department.
25 Years Ago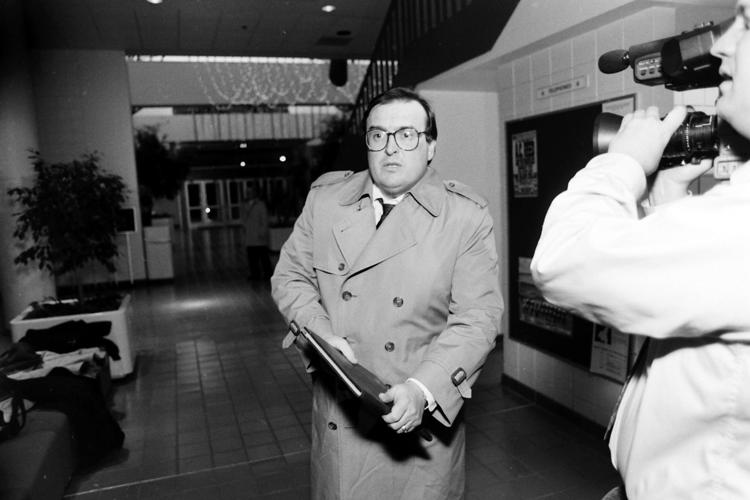 Meeting walk-out: Sioux City councilmen Jim Wharton, Harry Kearins and Loren Calendar walked out of a closed-door meeting called by Woodbury County Attorney Tom Mullin Thursday to discuss gang activity in Siouxland. Six organizations' members attend the session at the Sioux City Convention Center and voted to go into closed session, kicking out members of the news media. Mullin said there was a fear that disclosure would hinder ongoing police operations.
Making news: MarketPlace Mall will host its second annual Holiday Goodie Festival from 10 a.m. to 5 p.m. Saturday for more than 30 nonprofit groups selling holiday treats. …The Cherrywood Lane neighborhood in Morningside has been named the All-City winner in the 1992 Siouxland Homelighting Contest. …Terra International, Inc. has been awarded the 1992 Agribusiness Conservation Award from the Lake City Conservation District.
Hospital updates: Marian Health Center has placed plans to construct a separate suite for same day surgery on hold. In September, Marian announced it would begin construction in the main lobby at an estimated cost of $1.3 million. …St. Luke's Regional Medical Center announced it has dropped charges on additional same-day surgical procedures, which results in price reductions on two-thirds of its procedures. Patients having their tonsils out or a cataract operation will pay up to 50 percent less.
These items were published in The Journal Dec. 3-9, 1892, 1917, 1967 and 1992.