125 Years Ago
Possum feasts: Two nights this week Auntie Wooden served her well-known possum feasts to celebrate her 60th birthday that brought guests from all parts of Sioux City, including many of its well-known citizens. Many carved the possums. The dinners were held at her abode at 420 W. Sixth St., a rambling dwelling. After the Civil War, she moved to Sioux City with her family.
Auntie's offerings: In addition to serving her well-cooked possums, Auntie Wooden's feast included turkeys, oysters, partridges and woodcocks. She served enough game to constipate the community. There also was a band and dancing. The dinner was repeated two nights so all could attend.
Chickens missing: Chicken thieves are quite numerous in Morningside these days. Almost every hen roost in that section of town has been visited and a few birds have been taken from each roosts. The police are investigating and looking for the thieves who are making the rounds.
100 Years Ago
Children at concert: An audience approaching 1,000 people listened to the third concert by the Municipal Symphony Orchestra Sunday. School children were particularly noticeable, which hopefully will interest them in taking up musical instruments. The most popular piece was the "Caucasian Suite" by the Russian composer Ivanov.
German aliens: Preparations for the registration of German aliens in Sioux City will begin Thursday by Police Chief H. H. Hawman. He said the aliens included in the president's proclamation will need to report to police headquarters. Their papers will be filled out there, and fingerprints taken. They will be notified on when to pick up their registration cards.
General news: Interstate Shopping Day in Sioux City will be held Wednesday with upwards of 50 retail stores holding trade extension sales to bring people from Des Moines to Omaha to town. …Dr. George Perry Slatter, widely known veterinarian here, has been commissioned a 2nd lieutenant in the Veterinary Reserve Corps. …William Smith, manager of the Court Grocery and Meat Company, 622 Pierce St., locked up two boys who broke into his store and stole $30, but they escaped before police arrived.
50 Years Ago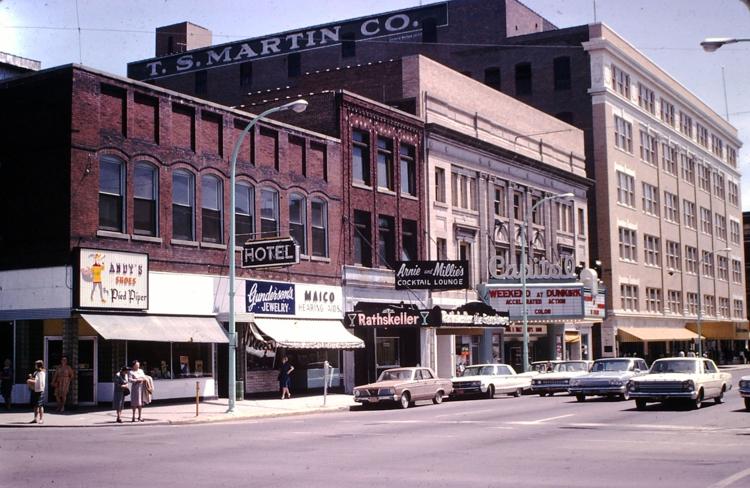 Explosion downtown: Assistant Police Chief Russell White and Lt. Lester Zerschling are heading the investigation into a thunderous explosion that damaged the back of the Rome Hotel and Rathskeller Lounge Wednesday night. The hotel, at 422 1/2 Nebraska St., was vacant. The blast blew off a cold air duct from the north wall of the lounge down the alley. The explosive used was probably a small charge of black powder. No one was reported injured.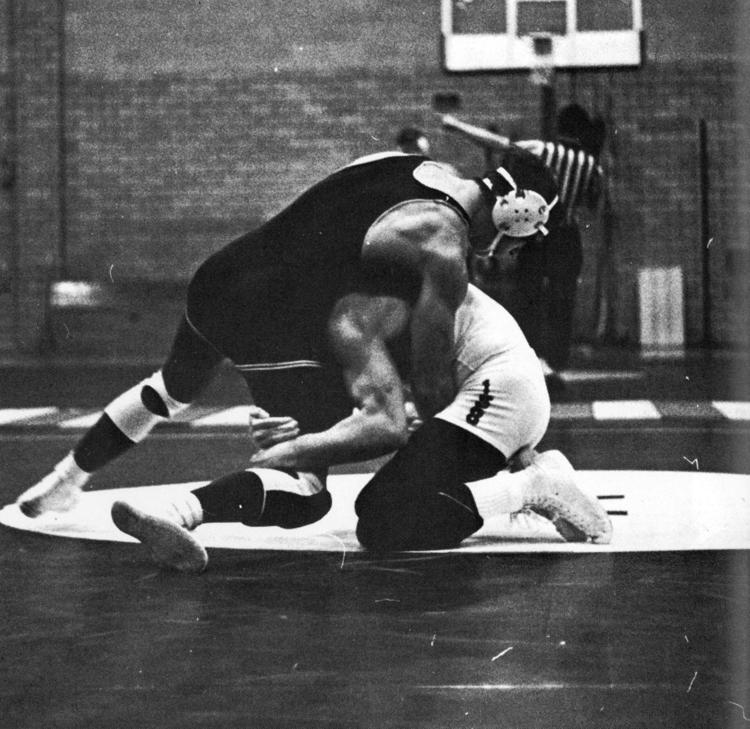 Grapplers defeated: The Westmar College dual wrestling string of 52 straight victories ended Tuesday at Allee Gym when the Morningside Maroon Chiefs swarmed to a 21 to 10 triumph. Morningside College, in Sioux City, has a modest victory streak of six straight wins this season. The Westmar Eagles had not tasted defeat in a grapple dual since the 1963-64 campaign. Westmar College is located in Le Mars, Iowa.
Making news: Dean Petersen was elected president of the Sioux City Firemen's Association, Local 7, International Association of Firefighters. …Mrs. F. O. "Whitey" Rosenberger was installed as chairman of the Abu Bekr Women's Auxiliary. …Hugo Federhart was installed as president of the South Sioux City Chamber of Commerce. …Miss Mabel Hoyt has been elected president of the Sanford Community Center's board of directors.
25 Years Ago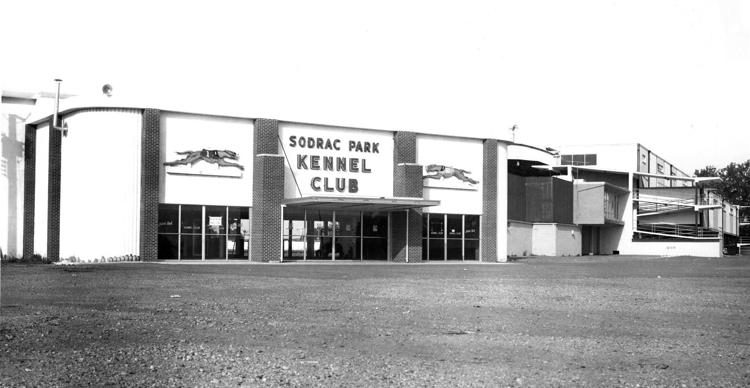 There goes bunny: South Dakota's Commission on Gaming Friday approved a request from Sodrac Park in North Sioux City to cease its live dog racing operations due to "non-profitability." Sodrac has held live dog racing for the past 38 years. Last season's handle was down more than 40 percent from the year before.
Black hole: The "black hole" in the front of First Presbyterian Church's sanctuary where the majestic pipes of its historic organ once stood is a testament to what happens when a congregation gets caught up in a company's collapse. Thousands of pieces of the organ now are spread out over a two-block-long factory in Hagerstown, Md., according to the Rev. William Skinner. The company hired to expand the organ from 3,300 pipes to 4,000 went bankrupt and the church hired an attorney to get the pieces moved to Maryland. Now the church, at 608 Nebraska St., will have to wait two more years for it to be installed.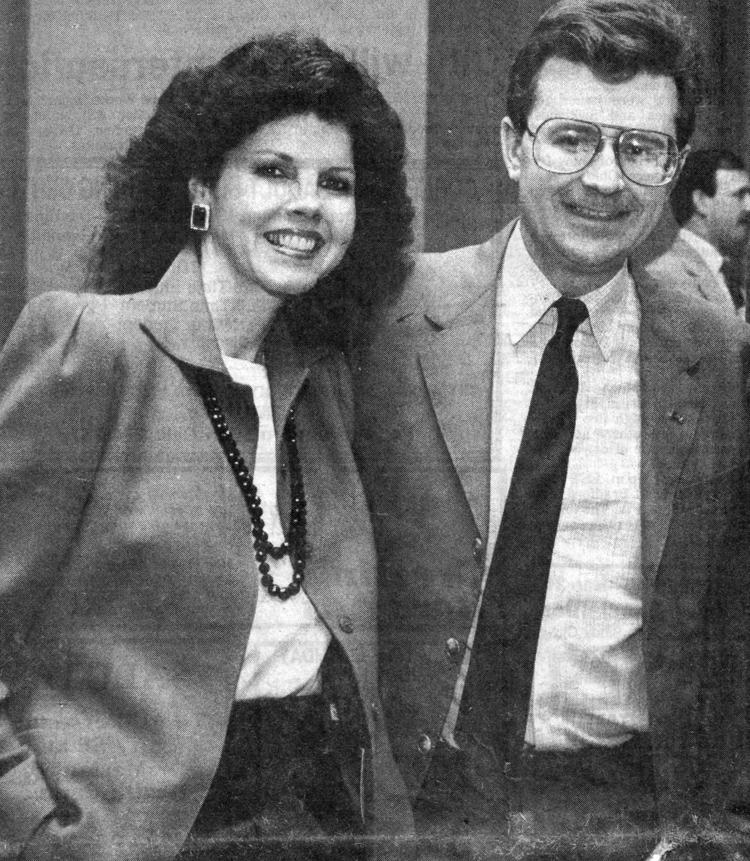 Playing together: Sixth District Rep. Fred Grandy, R-Iowa, and his wife, author Catherine Mann, will perform a two-character play, "Love Letters," at Arena Stage's Kreeger Theater in Washington, D.C. on March 15. Grandy said proceeds will support Living Stage Theater in D.C. One of its goals is to help disabled people.
These items were published in The Journal Jan. 14 to 20, 1893, 1918, 1968 and 1993.