SIOUX CITY -- A brewpub in "that weird bar with the fish on the side of it?"
It's a natural fit according to owner Kelly Quinn and brewmaster Matt Hubert who have started brewing their line of Brioux City Brewery beers at Marty's Tap, a small, long-time neighborhood bar on Sioux City's near-north side.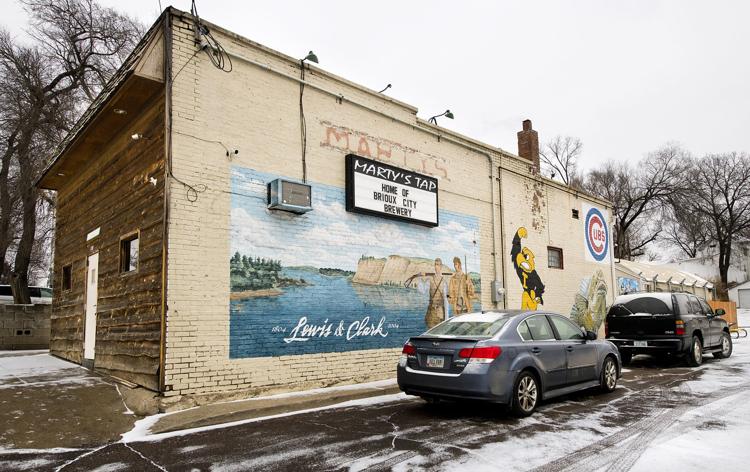 "Marty's has always been ahead of its time in craft beer," Quinn said. "I remember 20-years ago Marty's had the Chimeys and the Samuel Smiths and the beers that generally you wouldn't see in in your normal neighborhood bar. So it already had that vibe of good beer."
"If we can make [a brewpub] work this would be the place to do it," he said.
It was a little over one year from the initial thoughts of starting a brewpub to the first paid pour and it began with Quinn helping Hubert's home brew.
A shared love of beer combined with an unused kitchen at Marty's that was plumbed and had an exhaust hood was the impetus for converting Marty's from a tavern to a brewpub.
"[Hubert] came up here and we went into the back room and I said, 'Hey, check this out,' and Matt was like 'Oh my God, this is perfect.' "
"The space was already there and we were able to squeeze the nano system into there. It's been real good," Hubert said.
For the record, Marty's Tap is the brewpub and its beers are sold there under the Brioux City Brewery brand.
"We are Brioux City," Quinn said. "Broux City is the name of our beer that we're brewing at Marty's. Brioux City is more marketable. And, we wanted to kind of separate it a little bit but have it still be Marty's.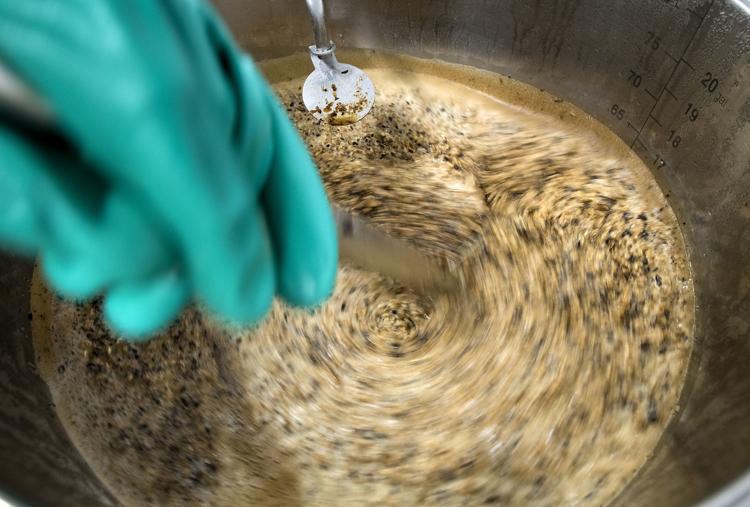 Hubert, a home brewer turned pro, brews Brioux City's beers on 20-gallon system. The brewpub has two one-barrel unitank fermentors and has announced intentions to expand production by adding a third.
The brewpub's initial lineup is Peanut Buddha Stout, Sioux City Pretty Porter, #ASH #APPY IPA,  Lemon Haze IPA and DAD Cream Ale.
Brioux City's straight-forward beers tend to reflect the bar-turned-brewpub's eclectic, but laid back attitude that sees both CEOs and factory workers belly up to the bar.
That's no accident, they say.
"We love this place and the vibe that it has," Hubert said. "It just seems to align with the styles of beers we enjoy"
"We wanted to start with beers we liked and thought that other people liked. We knew we didn't want to do super high point stuff because we both generally don't enjoy it as much," Quinn said. "We're beer fans; we want to drink it."
The two are hoping to foster a throwback vibe with their beers, that will match the unfussy atmosphere inside Marty's Tap.
"In some of our beers we want to have the working man's style," Hubert said. "It's for people we relate with, people who drive motorcycles or repair their own cars or welders.... "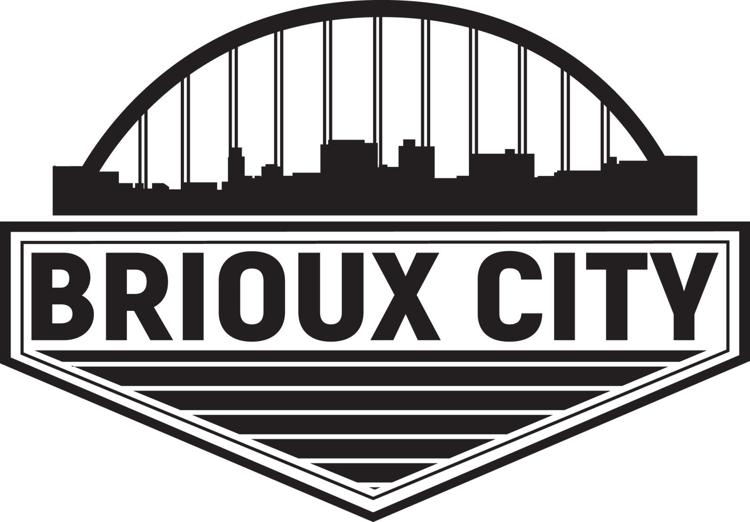 "We should have a working man's beer," Quinn added. "That's were the cream ale really comes into effect; the one we're doing with DAD, the hip hop group."
"It's probably something that most craft beer enthusiasts might think is too light,  but I think we should create a beer for everyone - the dads," he said.
"That gets overlooked a lot," added Hubert. "We're going to hit people that drink the classic, typical American prohibition-style beer [with the] cream ale and I think we are going to get more people into the craft word that are maybe intimidated by a stout or a porter. They can have that cream ale and and say 'that's good.'
The pair are already seeing new faces at the bar as a result of the launch of Brioux City's beers.
"There was a guy and his parents that came in here from Moville to try [the beers]. The guy said, 'You know what, every time I drove by that place, I called it that weird bar with the fish on the side of it and now that we're in here this is cool, it's not what I expected,' " Quinn related.
"Maybe we want to be the hidden place where you open the doors and you're 'Wow, holy sh**! and there're brewing their own beer!' " he said.