SIOUX CITY | One week ago I traveled to Siouxland Christian High School to interview Emily Hageman about the speech program she started one year ago at the non-denominational Christian school, a school called Morningside Christian when it was founded in 1959.
It's been a breakthrough year at Siouxland Christian, I remarked, one that began with students reporting to class in a new $12.4-million school on the eastern edge of Gordon Drive in Sioux City. I've seen a volleyball match and a chapel service in each of the two gyms at the new site, one that surely impressed.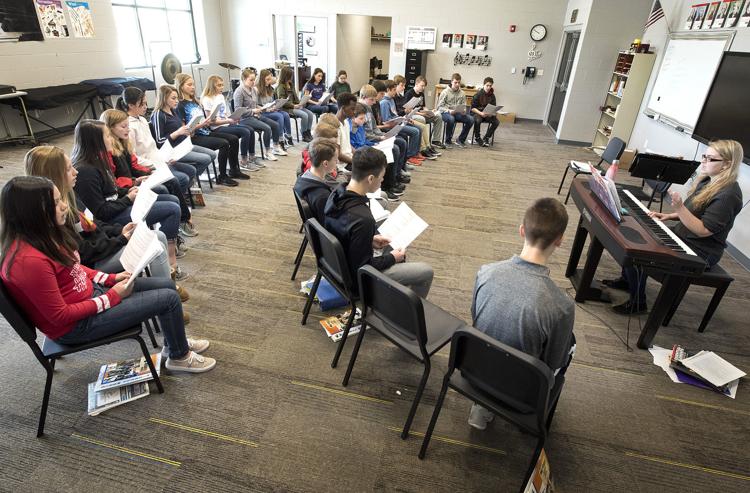 Hageman impressed me even more. One week ago, she listed the four large-group speech entries selected to perform at the prestigious Iowa High School All-State Large Group Speech Festival on Saturday at Iowa State University in Ames.
I had Hageman repeat the number as it astounded me. Here was a high school in just its second year of speech already sending four performing groups to all-state. There were another two groups chosen in the non-performing designation.
My astonishment grew more over the weekend upon learning Siouxland Christian's one-act play had earned the Critic's Choice honor, an accolade that means the judge, or critic, selected "Back Cover," by Siouxland Christian to be the best one-act play of the all-state festival.
To extrapolate, that means the one-act play at Siouxland Christian is the Iowa's best of the year, regardless of enrollment category. Craig Ihnen, executive director of the Iowa High School Speech Association, told me an estimated 130 one-act plays began the large-group speech season at the District level. In the end, it seems "Back Cover" stood tallest.
It's a remarkable achievement for any school. Speech heavyweights such as East High and Spencer High School have nine and five Critic's Choice honorees in their long and storied runs with the Iowa High School Speech Association. To have one banner for such a newbie (Siouxland Christian) is almost unheard of.
East High earned a banner in choral reading this year, while Spencer topped the all-state field in musical theater. Plans are in the works, according to Wendy Bryce, the East High coach, to get all three Northwest Iowa Critic's Choice honorees to perform sometime soon in the same venue. It'd be great if this happens.
"This is totally crazy," Hageman said, her head still spinning a bit, figuratively, at the development. "It was a crazy weekend, but a good one."
Hageman wrote, cast and directed "Back Cover," her school's one-act play. She also wrote and directed two of the school's ensemble acting selections, both of which were deemed all-staters. One of the entries performed at all-state, while the other was a non-performing selection.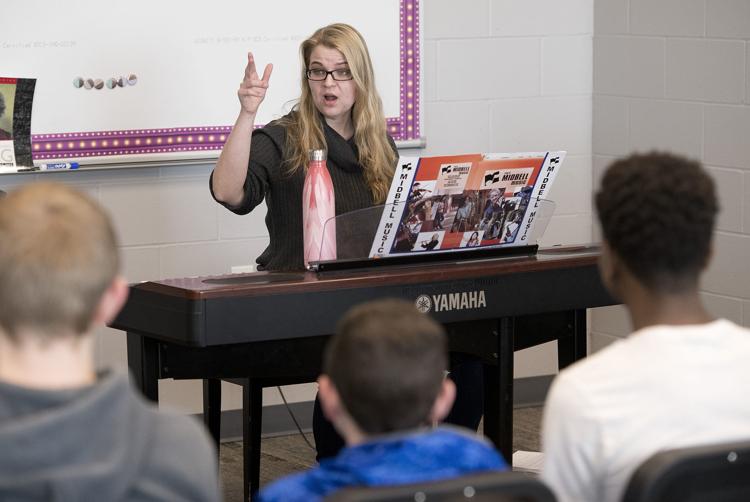 Hageman, here assistant director, Sara Jerome, and their students obviously have what it takes to succeed on the highest level in Iowa high school speech.
The 2012 graduate of Dordt College is now working to get her one-act play published. That is, when she isn't teaching band, choir and theater at Siouxland Christian. Well, she's also got the individual speech season to crank up. Individual performers take the stage in a District meet at Woodbury Central High School in Moville, Iowa on Saturday.
"We're taking nine entries to Woodbury Central on Saturday," she said.