SIOUX CITY | Art Silva, the city's resident New England Patriots fan, predicts a 1-point victory for his team over the Philadelphia Eagles in Super Bowl LII on Sunday in Minneapolis, Minnesota.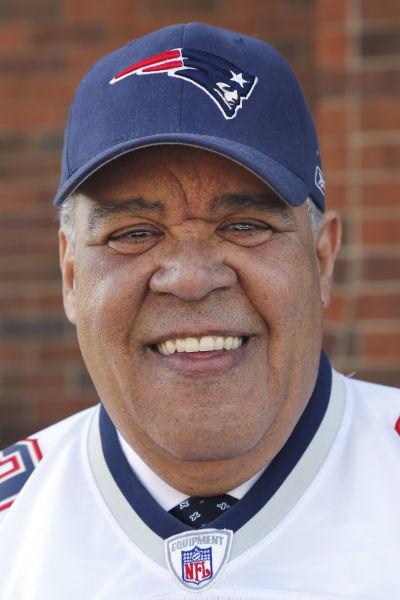 Silva, a native of Martha's Vineyard, Massachusetts, said he'll watch the game in the comfort of his home, dining on chili, his Super Bowl Sunday staple.
"I thought about going north for all the activities, but then I thought about the best seat for the game is in your living room," said Silva, president and chief executive officer of the Boys and Girls Home and Family Services.
Silva attended the Super Bowl in 1978, which was held in the Superdome in New Orleans, Louisiana, a turnover-filled contest in which the Dallas Cowboys defeated the Denver Broncos, 27-10. Silva earned his ticket as an employee of the Ford Motor Company at the time.
He's had nine chances to attend a Patriots Super Bowl, but hasn't gone. The most memorable, he said, took place in 2015 when he was flying on Super Bowl Sunday to Florida. A flight delay had Silva boarding an airplane in Atlanta, Georgia, as the Seattle Seahawks began a last-minute drive to the Patriots' 1-yard-line.
Silva learned of Malcom Butler's famous interception -- one that preserved a Patriots' victory -- because a fellow passenger, an Eagle fan no less, had the game called up on his phone.
Silva, who relocated to Sioux City 32 years ago (the year New England appeared in its first Super Bowl), left his beloved NFL team behind when he came to Siouxland. He came here for a partnership opportunity with Team Ford.
He'd worked in past years as a security guard for the Patriots at their home games in Foxborough, Massachusetts.
"I was a teacher for two years and made $9,000 per year," Silva said a couple of years ago. "Teachers had to do two or three jobs, so I took one working as a security guard during Patriots home games."
Silva's score prediction for Super Bowl Sunday: Patriots 21, Eagles 20.