Until those results are officially announced, take a look a look at this year's nominees in the Local Rock or Metal Band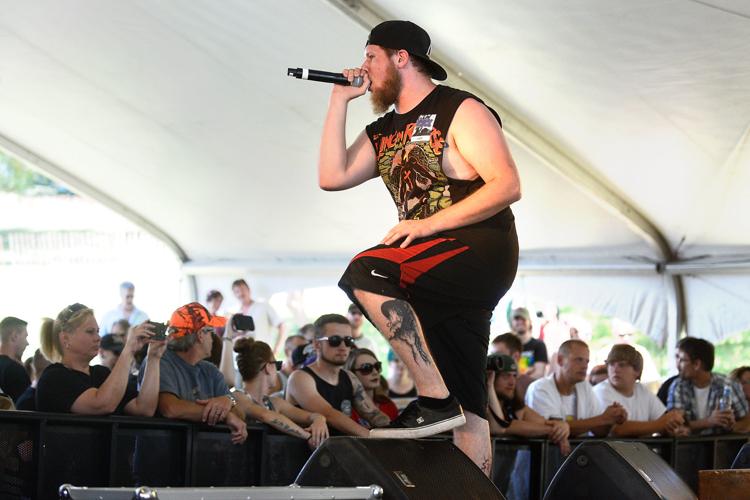 Goodbye Old Friend
This Sioux City band knows how to tap into its inner aggression, unleashing a force rife with intensity and angst. With a mix of clean vocals and screams, Goodbye Old Friend finds the perfect balance of melody and full-on, headbanging goodness. Listening to a CD and hearing the band live are two different beasts entirely. Animated and ear-splittingly loud, live shows are where Goodbye Old Friend thrives the most. The group -- made up of Alex Singer, Cody Wright, Bryan Singer, Mike Kessel, Colby Bishop and Jason Rhodes -- played The Abe Stage at the most recent Saturday in the Park. While I was seated at the other end of the hill facing the Bandshell Stage, and I distinctly remember hearing a rumbling of guitars, drums and screams behind me. Without having to look at the schedule, I knew right away that Goodbye Old Friend had started playing.
Would You Kindly?
I want to say to the band members, "Would you kindly what? Finish your sentence!" But despite that slight detail, Would You Kindly? stands out as one of the few Sioux City bands delving into a distinctly pop punk/emo sound. Sure, Sioux City is no stranger to punk rock, but this group stays away from some of the messier aspects of the genre in favor of a cleaner sound. The whiny vocal tones and pop elements offer some much needed variety to the scene.
Blackseer
OK so I think I'm fairly "in the know" about new-ish bands in the area. But I have to be honest: I had not heard of Blackseer until the Siouxland's Choice Awards nominations. But, hey, the group must have been voted in for a reason, right? Upon further investigation, I was able to find Blackseer's five-track EP on Bandcamp. And holy crap these guys are full-on thrashers. I can definitely see myself raging to their music. Hopefully we see more of the band in the future.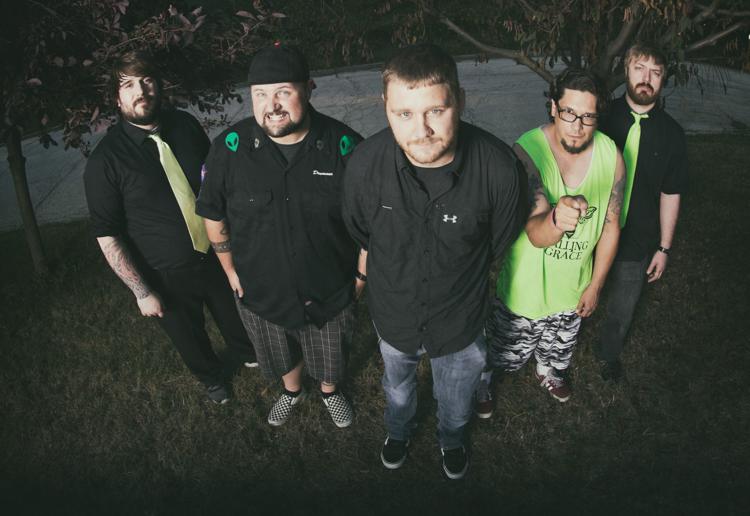 Calling Grace
One thing I loved right off the bat from Calling Grace was the group's emphasis on its image and being prepared. Thankfully, it's an attribute that's starting to catch on with more and more bands in the area. Made up of Shawn Fertig, Alex Newman, Logan Lansink, Billy Pelchat and Jake Rains, Calling Grace has recently gained a fair bit of notoriety with its 2017 Z98 Underground Award wins for Best Cover Song and Best Local Rock Band. Time will tell if the band's success will carry on in the Siouxland's Choice Awards.
GhostCat
Ah, good ol' GhostCat. This indie rock band has been a Sioux City mainstay since 2014, performing and winning in numerous battle of the bands competitions. Oh yeah. These guys know how to put on a good show. With a repertoire of trippy punk rock tunes at its disposal, the members of GhostCat can please audiences with their unique sound and laidback attitudes. The band's most recently album, "How Infinite the Sky" might be one of the best releases to come out in the last year in Sioux City. Try listening to "Singularity" and not getting goosebumps.