Halloween is closing in fast.
A holiday many people consider a lot of fun takes place on Oct. 31, when people will go trick or treating to get candy, hold kid- or adult-themed parties and dress up in costumes of the latest pop culture phenom (such as the girl Eleven from "Stranger Things") or go old-school as a pirate.
People seem to either relish or dismiss placing a lot of effort into decorating for the spooky day.
Here are seven key things to know about Halloween preparations.
(1) You can never have enough pumpkins. Lots of large orange pumpkins, both decorated or not are necessary, but don't skimp on mixing in some white gourds out on the front stoop.
(2) The front and side yards are just begging to be cluttered with items such as tombstones, stand-up ghosts and headless people.
(3) Thrift shops for costumes. Anyone can go the easy route and buy a pre-made costume from any number of stores. It takes more time, but a lot of satisfaction can come from hitting Goodwill and other thrift stores to piece together a friar outfit or "Easy Rider" bikers attire.
(4) Play Halloween music. Of course "Monster Mash," the 1962 hit by Bobby "Boris" Pickett, is practically required. Consider mixing in "Thriller" by Michael Jackson, "Werewolves of London" by Warren Zevon,  and "Ghostbusters" by Ray Parker Jr.
(5) Dress up windows. There are lots of stenciled ghosts and skeletons that can be easily affixed to windows to show people you really get into Halloween.
(6) A full bowl of candy. Or bowls full of candy.
Sure, people will either go out and collect candy or give out treats on Oct. 31. But there's nothing wrong with having candy on hand for the days leading up to Halloween, whether it is chocolate items galore or candy corn or Skittles or Smarties or Twizzlers or Starburst. You get the idea.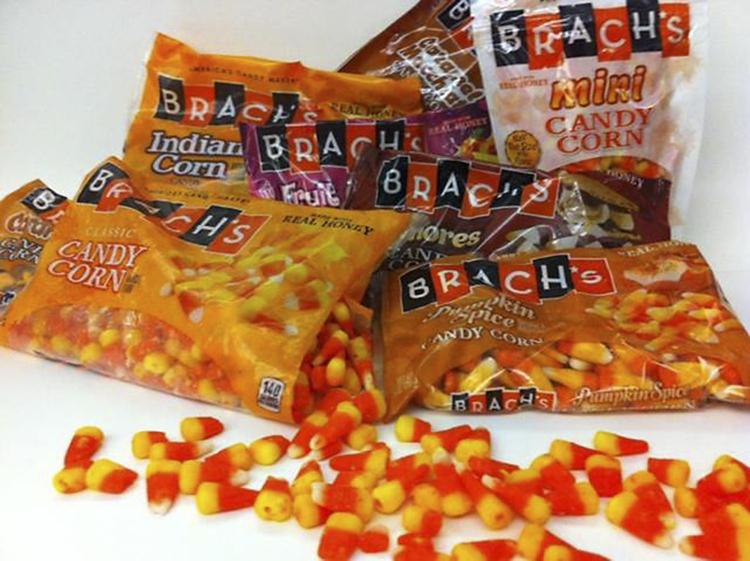 (7) Don't forget the garage door. All sorts of Halloween images -- ghost, bats, witches can be placed on the door through adhesive vinyl sheets or stenciled on as well.