Being able to travel and explore is one of the nifty perks of being a reporter.
Here at the Journal, we are fortunate in that we get to cover Siouxland, a labyrinth of a tri-state region that has countless food processors and direct access to farms and farmers. Theoretically, this means we get dibs on the best meat and produce products.
And, as reporters, traveling helps us find new story ideas, get a sense of the area we cover and allows us to find out the best places to eat, drink or shoot the breeze.
Being on the road a lot also benefits me as a foodie; not the pretentious kind but more so in that I just love food and trying new recipes and items.
As a foodie, it is my responsibility, actually, more like my duty to find out what small town delights await hungry Siouxlanders and I've done my due diligence over my time here and at my previous job.
So here is a roundup of some of my favorite places to eat in Siouxland and five others I desperately want to try:
La Juanita's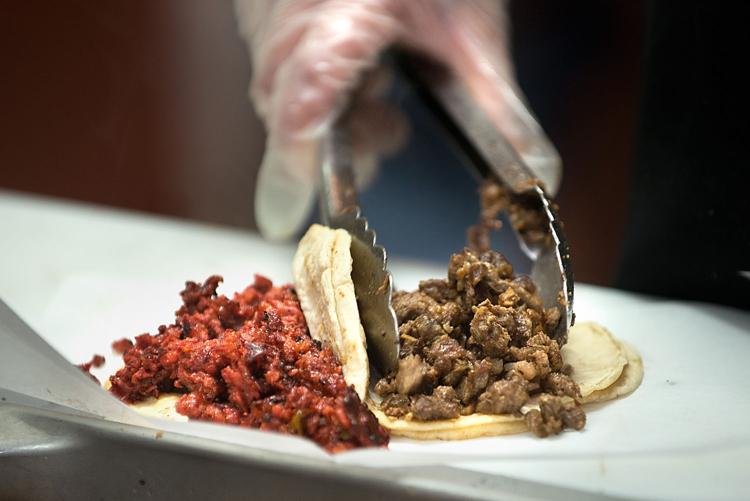 This is always one of my first stops when I have out-of-town guests and I want to them to get a great first impression of Siouxland. It doesn't matter what location you go to — Le Mars, Sioux City, South Sioux City or Storm Lake — La Juas never disappoints.
Archie's Waeside, Le Mars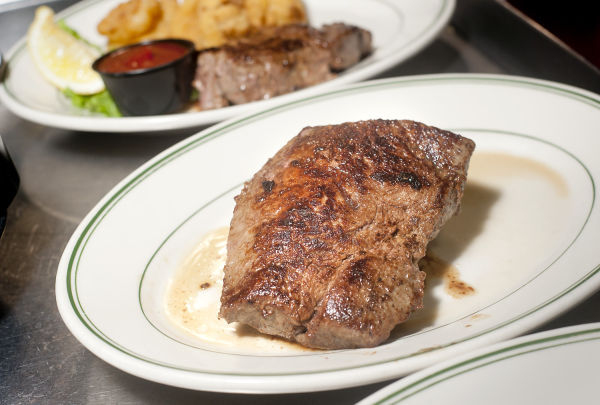 I could regale you will tales of how the New York Times and every other big-time publication has a reporter or two that have gushed over this place while visiting Iowa during the caucuses, or I could tell you about my experiences there. The first time I went to Archie's was to celebrate my 29th birthday and I ordered a giant steak (medium rare) and almost cried from joy when I cut it open and popped that first morsel in my mouth. Don't expect a bunch of frills and filler at Archie's — ain't nobody got time for that — just great steaks and big flavors.
La Isla Restaurant, South Sioux City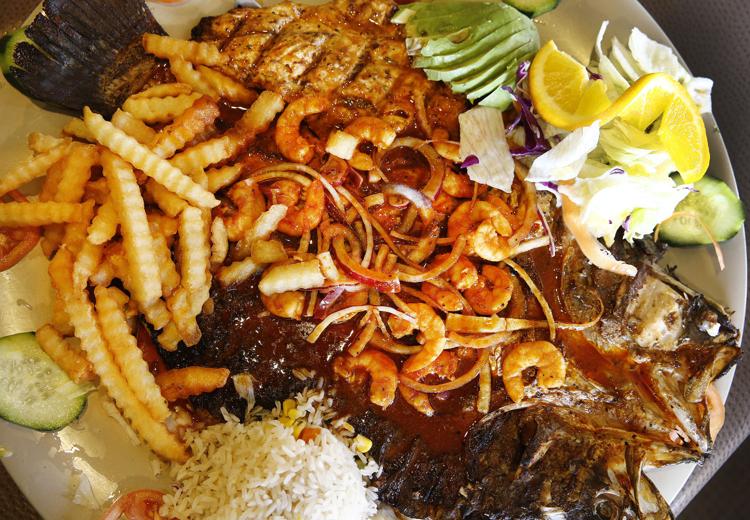 I love seafood. I love Mexican food. So, when I found out there was a place in Siouxland that combined these things my head almost exploded. La Isla serves what tastes like the freshest seafood in the Midwest and there's no need to count how many shrimps or prawns you get on your place because you will find them in just about every bite you take — depending on if your dish has them as components or not, of course.
Truly Scrumptious, Sheldon, Iowa
I'm sure folks in Sioux City are scratching their heads wondering where or what this place is. However, let me set the scene for you: Truly Scrumptious is a mom-and-pop lunch eatery, coffee shop/bakery in the heart of downtown Sheldon that sells spectacular homemade soups and paninis. Like everything else at Truly Scrumptious, the cheesecake is homemade — they even have a Twin Bing flavored one for you native Siouxlanders — and everything they serve there lives up to eatery's namesake.
Sfumato Pizza, Carnes, Iowa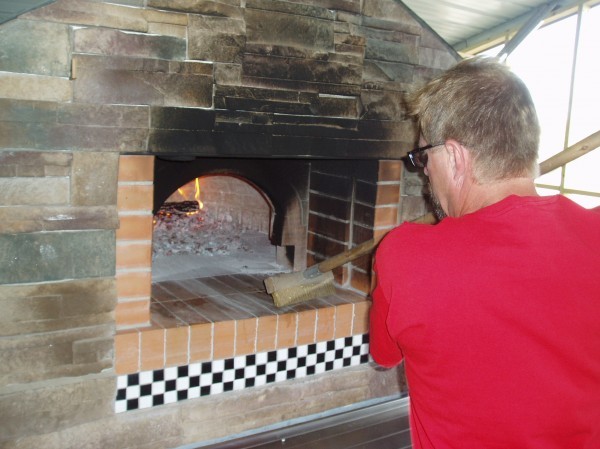 A few weeks ago, I went to visit Portland, Oregon, (I swear I'm not a hipster, I just do hipstery things from time-to-time). Former Journal staffer Ally Karsyn told me there was this pizza place on Mississippi Avenue that I had to try and that the pizza there changed her life. It took me three tries — it was closed the first two times I went there — but I finally got to try this pizza. All the pizzas are thin crust, cooked in a brick oven and use locally-sourced ingredients and the names of the farms and stores they come from are listed on the menu. I will admit the pizza was incredibly tasty; however, Sfumato is better! Owner Matt Slemp also sources his ingredients locally and they do everything in-house there including shredding the fresh mozzarella used on the pizza. I told Ally, who grew up half an hour from Sfumato, that this place wasn't touching Sfumato and she was blown away when she found on that life-changing pizza was available in her own backyard.
As a bonus, here five the places I want to try:
The Ritz in Arnolds Park, Iowa
As a red-blooded burger loving American, I owe it to myself and my country to eat here. The Ritz is constantly ranked high in the Iowa's annual Best Burger contest and I have no doubt this is well-earned.
Smokin' Hereford BBQ Storm Lake, Iowa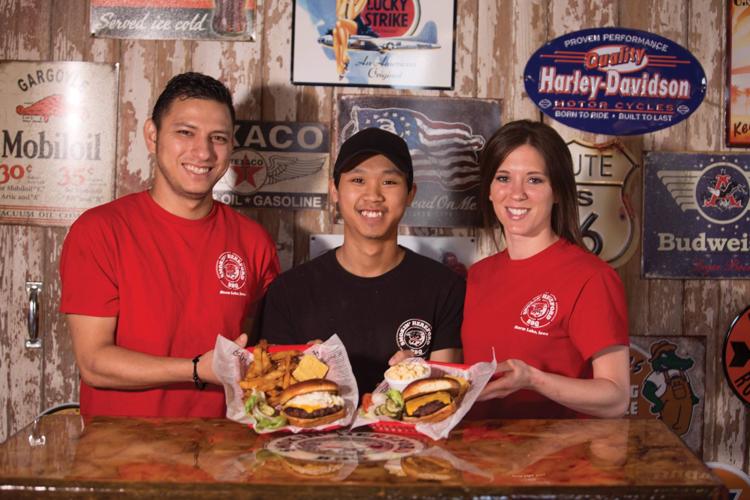 Earlier this year, I wrote about this place becoming the latest Siouxland restaurant to earn Iowa's burger crown and now I need to taste it for myself. Additionally, I'm a huge barbecue geek from Kansas City, so I need to see what those ribs are hitting for!
Bob's Bar, Martinsburg, Nebraska
I was hanging out a Jackson Street Brewery one day and some folks walked in wearing T-shirts from this place. Being a curious person, I asked them about Bob's Bar and they told me about the giant portions and cheap prices, which was more than enough to sell me on a vist. Mini-road trip, anyone?
The Hideout, Germantown, Iowa
This loveable hole-in-the-wall in an unincorporated community in O'Brien County is rumored to have the BEST. CHICKEN. EVER! I tried to go there once and the place was closed at like 6 p.m. on a Saturday because restaurants seem to close at unlikely hours when I'm in town for some reason. One day I shall try this chicken and pass judgement on it!
Los Amigos Restaurant, Bar & Casino, Elk Point, South Dakota
Because I was being a cheap skate, I didn't eat at this restaurant one day this summer as I spent half a day in Elk Point for an assignment. When I returned to the office, Nick Hytrek asked me if I ate at Los Amigos? When I said, "No," the look in his eyes told me all I needed to know that I had made a grave mistake by penny-pinching. Over the years, Nick has spent an inordinate amount of time in Elk Point, so he's ate at Los Amigos a quite a bit; however, his fondness for the place has only seemed to grow. I must remedy my previous mistake by eating here!