Arthur H. Schuster Jr.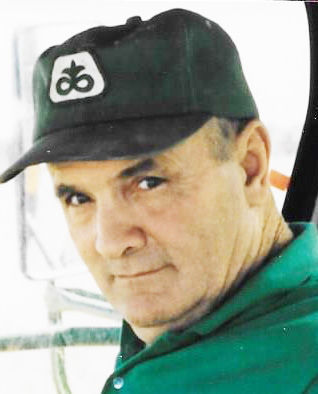 Pilot Grove, Mo.
Arthur Henry Schuster Jr., 82, of Pilot Grove, passed away Wednesday, June 14, 2017, at Katy Manor in Pilot Grove.
Services were held on June 19, at St. Joseph Catholic Church in Pilot Grove. Burial was in St. Joseph Cemetery. Arrangements were under the direction of Meisenheimer Funeral Home in Tipton, Mo. Online condolences may be submitted at www.meisenheimerfuneralhome.com.
Art was one of four children born to Arthur Henry and Christine Barbara (Pletschette) Schuster, Sr., in Pilot Grove, on Sept. 21, 1934. Art began a life of surviving more hardships than normal as his mother passed away when he was just over three years old. He graduated from Pilot Grove High School in 1952 and began farming with his uncle, Leonard Bindner, in Marcus, Iowa. He was drafted in 1957 into the U.S. Army and a member of the 82nd Airborne. In 1958, Arthur made his final night jump, and his parachutes failed to deploy. He and his finger rosary landed in a foot of sand. His back and both ankles were broken, and he was told he would never walk again, never have children, and his life expectancy was about 15 years. With an exceptionally strong faith, will, and self-discipline, the doctors were proven wrong, as he was walking within three months.
He married Marita June on June 13, 1959, and they were blessed with five children. Art and Marita raised their family in Pilot Grove, where he farmed all the rest of his days.
Arthur served his community in many ways including the Pilot Grove Co-op board of directors, Pilot Grove School Board, member of MO Pork Producers, Pilot Grove MFA Exchange, MFA Oil Delegate and Rural Fire Board. While Art was in rehabilitation after the accident, he learned to crochet rugs, which he continued as a hobby. In addition to his service to the community, he and Marita fostered more than 20 children in their home throughout the years.
Art is survived by sons, Joseph Schuster of Kansas City, Mo., John Schuster and his wifem Rita of Pilot Grove, and David Schuster and his wife, Erin of Yankton, S.D.; daughters, Christine Moya and her husband, Mike of Austin, Texas, and Elizabeth Lorang and her husband, Tim of St. Martins, Mo.; brothers, Charles Schuster of Columbia, Mo., and Jim Schuster and his wife, Mary Jane of Dallas, Texas; sisters, Mary Novotny and her husband, Fred of Arvada, Colo., and Milly Rapp and her husband, Ralph of Boonville, Mo.; 18 grandchildren; two great-grandchildren; and numerous nieces, nephews, and friends.
He was preceded in death by his parents; wife, Marita; and brother, Paul Schuster.
The family suggest memorial contributions be sent to Arthur Schuster Jr Memorial Fund, Conception Abbey, 37174 State Hwy VV, Conception, MO 64333.