AMES, Iowa -- 'Tis the season for the pomp and circumstance of graduation day.
Circumstances surrounding the life and times of Henry Zimmerman left him doubting he'd make that walk in cap and gown, striding toward the receipt of his diploma, events that transpire on Saturday when the 24-year-old secures a bachelor of science degree from Iowa State University in Ames.
Zimmerman faced bigger obstacles in life than what a pair of final exams and papers presented this finals week. He dropped out of high school in Sioux City, following in the path of older siblings, not that he blames them.
"Maybe I was predestined," he says of his days at West High, days cut short after a string of absences resulted in a pile of missed assignments he couldn't see completing.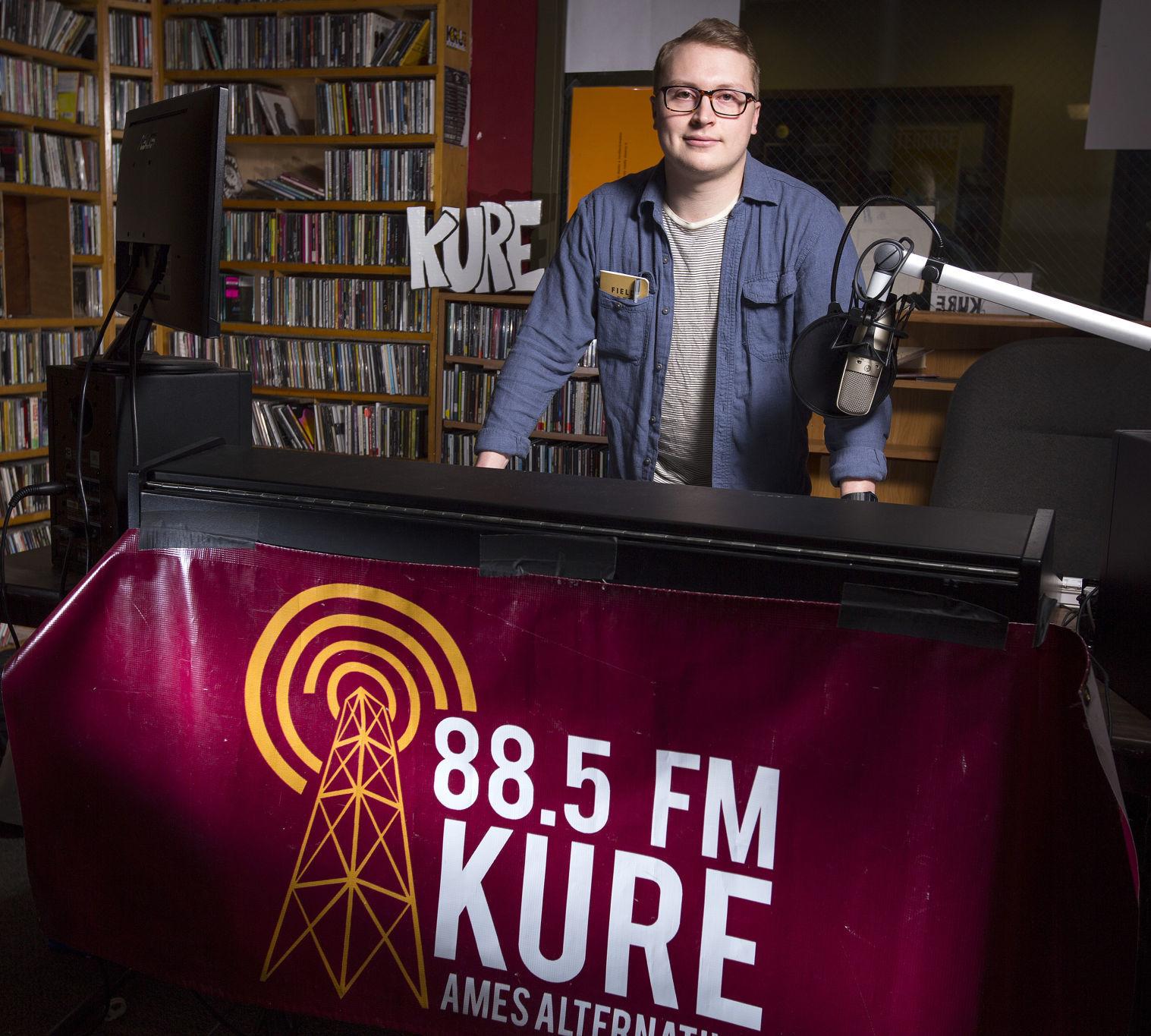 "I was living with my mom and I had some issues in the household," he says. "It led to not going to class often. And when that happened, there wasn't much hope in salvaging the year."
Zimmerman was 18 when his dad died in October 2012. He doesn't mince words about it. "My father's death certificate says it was excessive drinking," he says. "Maybe they wouldn't call it suicide, but that's what I would call it."
His parents had divorced before Henry ever traipsed off to kindergarten. His mother suffered from depression and a multiple-personality disorder, he says. She committed suicide on Mother's Day three years ago. By that time, her son had obtained his GED and was fully immersed into a course of study at Western Iowa Tech Community College.
Zimmerman started at WITCC because the school offers instrument repair, a discipline the young man could see taking him places other than a factory. A product of a working-class family, he didn't envision a career in meat processing or air-conditioner repair, for example. Fixing horns, on the other hand, promised allure. After all, he'd been in band during school.
"That was the fall of 2013, the same fall I began working at KWIT," Zimmerman says of the public radio station on campus.
KWIT professionals Steve Smith, Gretchen Gondek and Mark Munger took an avid interest in the student, introducing him to journalism and public radio programming. Zimmerman left instrument repair. Perhaps he'd found a calling.
"I decided to get an associate's degree, which would be more broad," he says. "It would give me more of a chance to get my 4-year degree."
Mike Brown, who works with student activities at WITCC, stayed in Zimmerman's ear, saying, "You gotta get your 4-year degree!"
Zimmerman transferred to Iowa State as a junior in August 2016. He showed up at the radio station on campus and begin doing deejay work. He was encouraged to apply for a news/talk director position and landed the job.
"I do more talk-related things," he says. "I manage the talk shows and talk programming. I help students plan, train and then support them once they get on the air."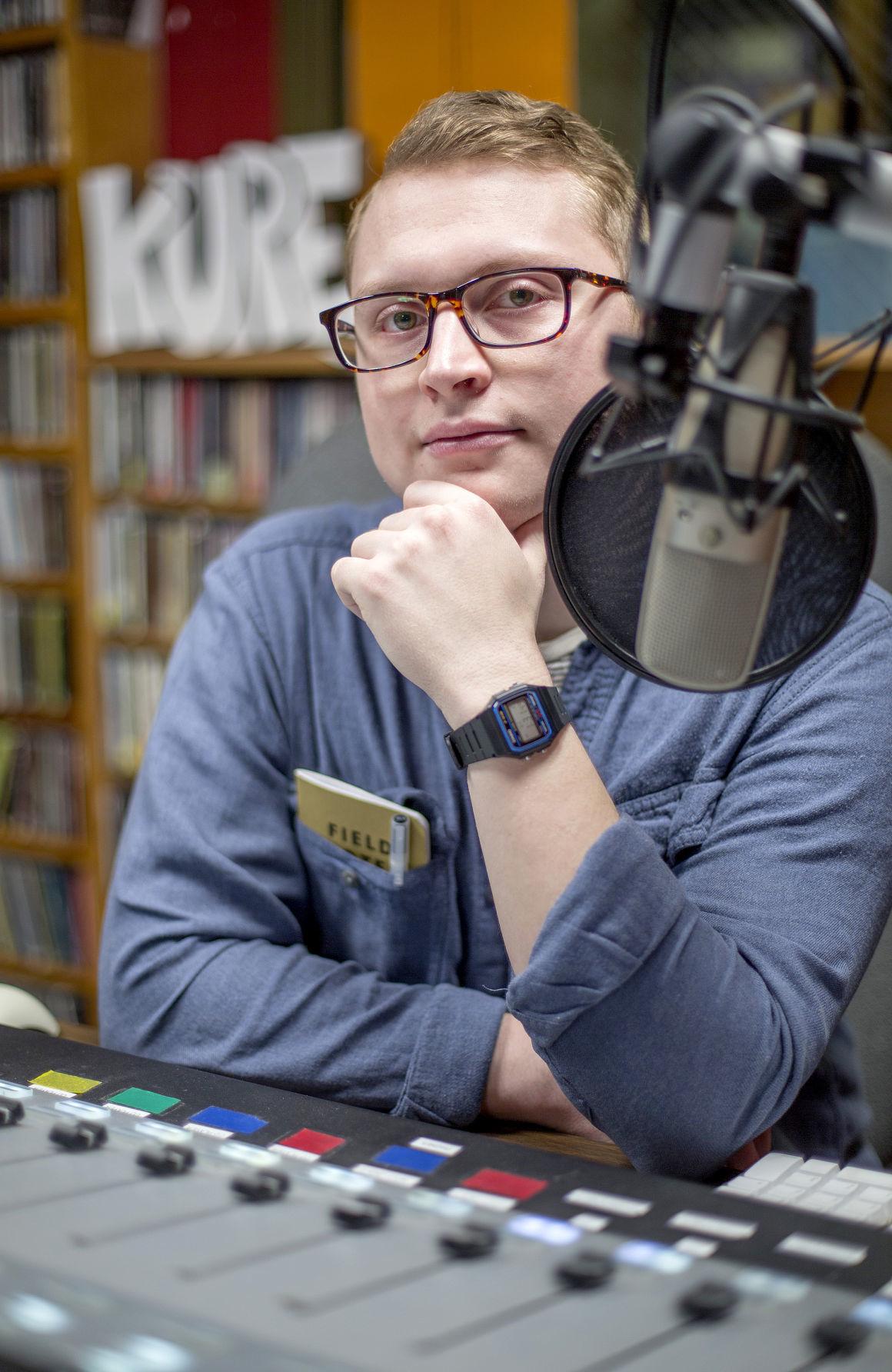 He's hosted a news magazine called "Ames Matters." He's also worked to build a pipeline connecting Iowa State's Greenlee School of Journalism & Communications and radio station, KURE 88.5 FM. He's visited classes in an attempt to have student-produced projects grace the airwaves. He hosts a podcast.
And, he's endured additional heartbreak with the loss of someone close. One of his two roommates, Vyacheslav Zinchenko, the first friend he made at Iowa State, was killed in a motorcycle accident on Sept. 11, 2016, one week after he and Zimmerman enjoyed a Labor Day holiday weekend camping in Afton State Park.
"Vyacheslav, who we called 'Steve,' was from Ukraine," Zimmerman says. "He was a super student, just brilliant. He and his roommate, Seth Mumford, a philosophy major, had a room available and I moved in. They were risks as they were strangers, but we ended up being great friends."
While Zinchenko's death left Zimmerman heartbroken, it also drove he and Mumford closer. They remained roommates and found a place for non-traditional students. Mumford graduated in December. He returns this weekend to watch his pal don cap and gown.
Zimmerman has spent part of his senior year working as an ambassador for the journalism school, offering tips and encouragement to high school seniors and community college transfers who doubt they can cut it here.
"It's a big jump, being away from home," he says. "I thought the same thing."
Zimmerman asks students to look deep within themselves and ask point-blank: Can I do this? "I tell them that if I can do it, they can do it," he says.
He's done it and then some. Henry Zimmerman has interviewed for a position with Iowa Public Radio. And, he's traveling to Washington, D.C. in three weeks to interview before officials representing the Kroc Fellowship, which serves National Public Radio.
"One of my goals since being at Siouxland Public Media was to be a Kroc Fellow," he says. "And now, here I am, a semifinalist. Three of 10 will be picked."
Until then, Zimmerman takes a wait-and-see approach. He told his Iowa Public Radio interviewers about his Kroc Fellowship application. He plans to keep his ear to the ground for other opportunities. He will not limit himself geographically. He's willing to go about anywhere for a job in public radio.
No matter where he lands, Zimmerman says he'll always remember the people at KWIT, Western Iowa Tech and Iowa State, pros like Gondek, Munger, Brown and others. People like Jason Wiegand, his ISU academic adviser, and Iowa State's Tracy Lucht, who challenges the senior when he needs it.
Zimmerman says friends and former roommates, plus his girlfriend, Tara Efobi, folks from Los Angeles to Des Moines and parts in between will converge on Ames on Saturday to join him in a a good walk savored. He reflects on the journey and says, "A lot of people have played a role."
Ever the radio enthusiast, Zimmerman cites a Beatles song and lyrics made famous by Ringo Starr. He chuckles and says, "I get by with a little help from my friends."