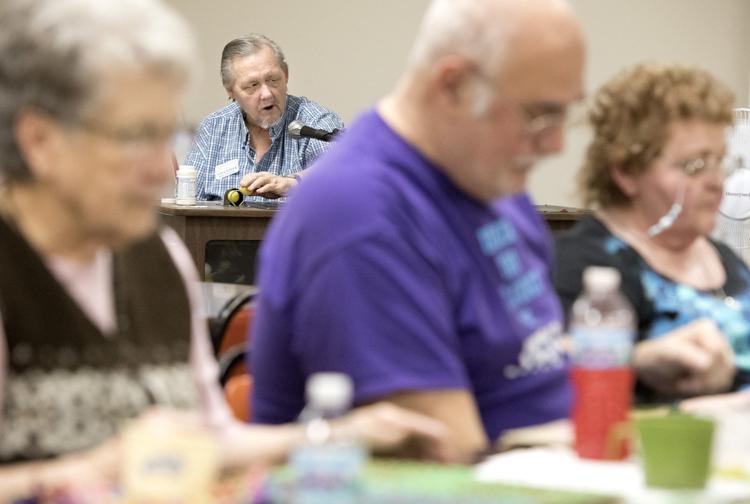 SIOUX CITY -- For the first time in its 45-year history, the Siouxland Center for Active Generations will be open at night.
"Our hours had always been from 8 a.m. to 4:30 p.m. Monday through Friday," executive director Cheryl Hansen said. "Even though we'll keep our 8 a.m. to 4:30 p.m. hours the same on Fridays, our doors will now be open from 8 a.m. to 8 p.m. Monday through Thursday."
She said the 313 Cook St. facilities' expanded hours are due to the fact that people aren't retiring once they reach 65.
"If we have potential members who are working during the day, we can't be a benefit for them when we're closed at night," Hansen said. "We also realize that we have members who are driven to the center by family. If their kids have day jobs, we needed to stay open later."    
This is how she said the center will remain relevant in the future.
"Seniors are staying active longer," Hansen said. "We need to take advantage of that."
Right now, the center's more than 1,200 members can drop in and use the center's exercise equipment and billiard room at night. They can also walk laps in the 30,000-square-foot building. 
Hansen said some of the center's more than 65 weekly programs and activities will be offered at day as well as at night.
"I can certainly see a daytime yoga class and nighttime yoga will attract entirely different types of members," she suggested. 
Indeed, many of the center's most popular offerings revolve around health and fitness. Such programs include a balance class, adaptive aerobics and several dance classes that include ballroom, tap, and even hip-hop.
"I'd love it if the nighttime hours would also bring in members who are still in their 50s," Hansen said. "Our fitness programs are a form of preventive medicine. You'll see more dividends if you get fit earlier."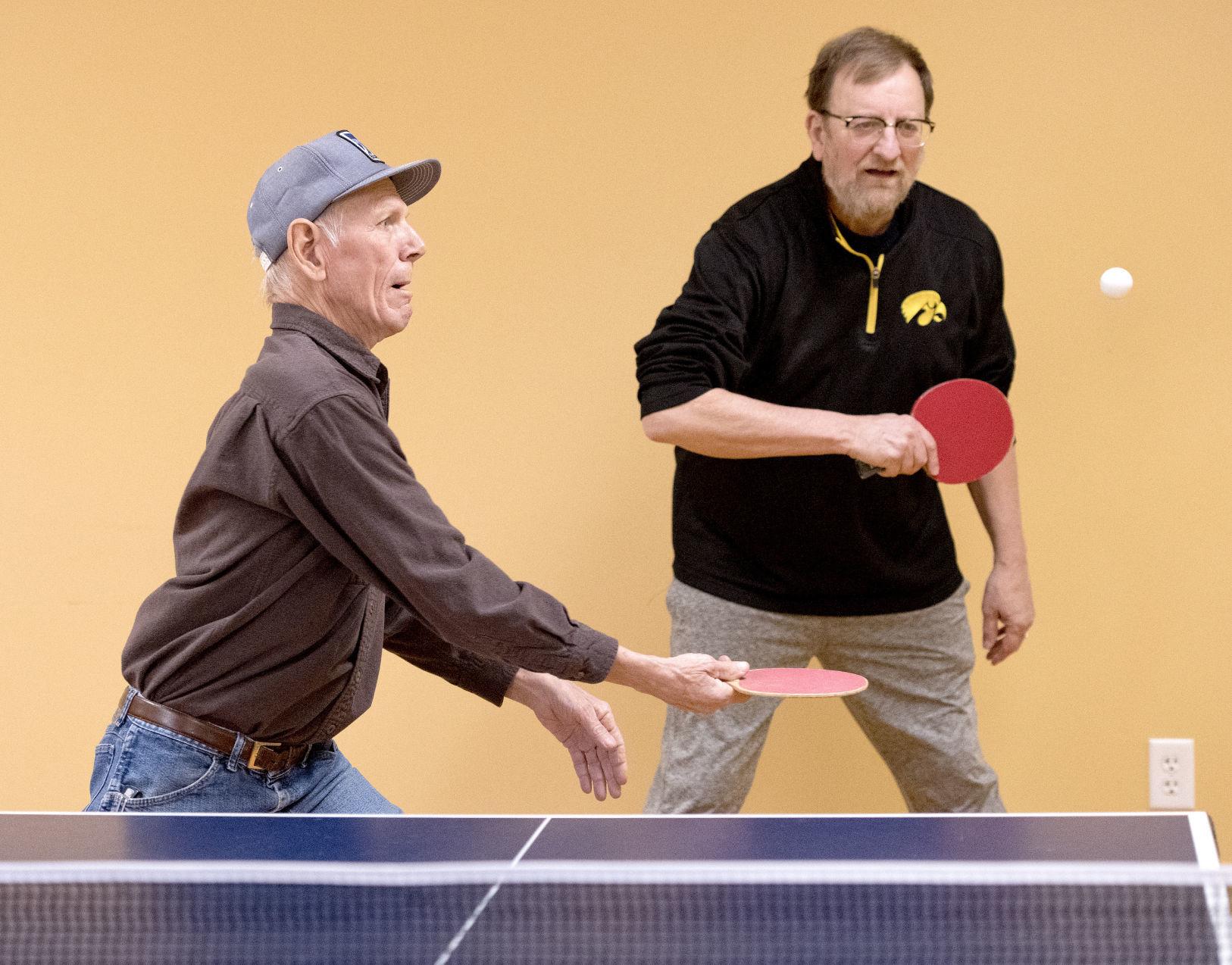 Members wanting to acquire more intellectual stimulation can become involved in everything from book clubs, chess clubs and computer labs.
Marc Christofferson said he'd happily come in during the day or night if it meant spending time with friends playing table tennis.
"Table tennis is what keeps me young," the 68-year-old Sioux Cityan said. "I've been playing it here for four or five years."
"Nah, you've been playing table tennis here closer to seven or eight years," Don Phipps, 83, interjected. "I should know because we started at the same time."
"That's what happens when you get older," Christofferson said with a laugh. "You lose track of time and you lose track of score."
After witnessing Christofferson and Phipps swat a little ball back and forth, it's easy to see that both men remain mentally and physically sharp. 
This is important to Hansen, who said the need for centers catering to active seniors will increase as baby boomers age.
"To too many people, getting older means becoming isolated as friends and family move away," she said. "Our center allows members to socialize while learning a new skill or picking up a new hobby."
Hansen is especially interested in bringing live bands and karaoke to the center at night.
"We've always thought we were the best kept secret in Siouxland," she said with a smile. "Longer hours will allow more people to be in on the secret."