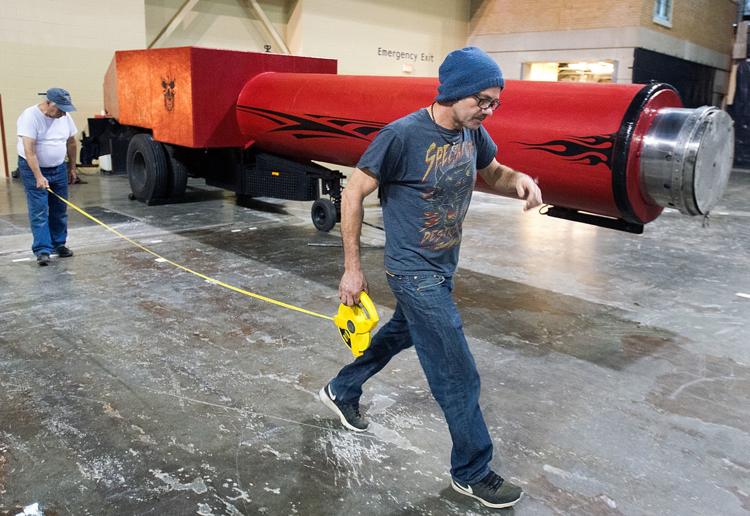 SIOUX CITY -- Agile aerialists, crazy clowns and three rings of wire walkers will be dazzling the young at heart when Carden International Circus presents the 68th annual Abu Bekr Shrine Circus this week.
The circus returns for a five-day run, starting Wednesday night, at the Tyson Events Center.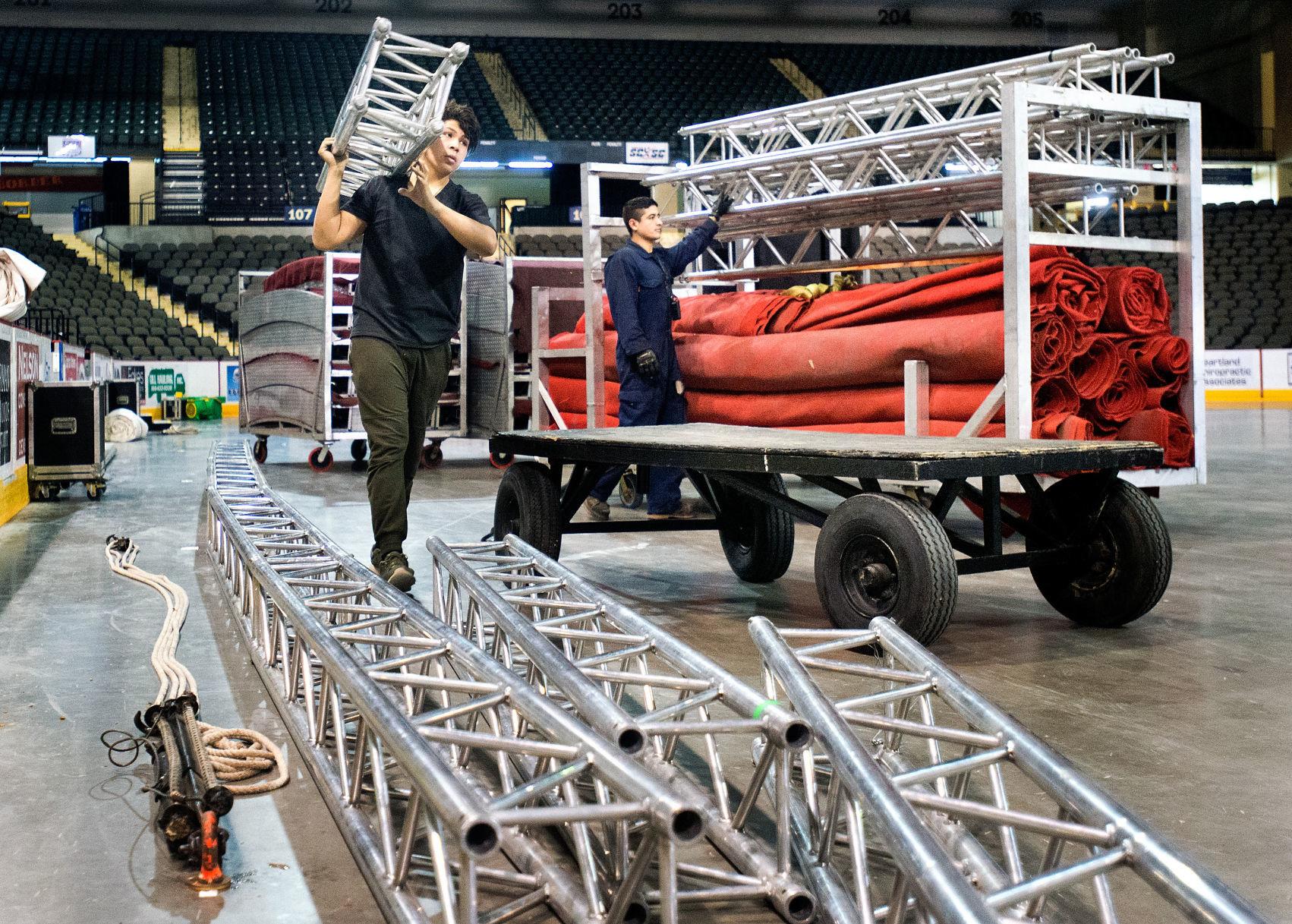 The most explosive entertainer will no doubt be Chachi "The Rocketman" Valencia, who will be shot out a cannon during each of the 10 shows.
"My speed out of the cannon will be about 55 mph," the 48-year-old native of Chile, explained, "Then, I'll be shot into a net that's 55 feet off of the ground." 
If Valencia sounds likes a daredevil, you have to remember that it must run in his genes.
"I come from a family that has six generations of circus performers," he said, while setting up his cannon at the Tyson Events Center, Tuesday afternoon. "Only once did I have a typical 9-to-5 job. I couldn't wait to join the circus again."
Indeed, Valencia's background is very similar to the 81 other performers involved with the Willard, Mo.-based Carden International Circus. 
There have been eight generations of Bardo Garcia's family involved with the circus.
"That's eight generations on mom's side of the family," he said. "My dad came from a carnival family until he literally ran away from home to join the circus. Dad fell in love with my mom, who was a circus trapeze artist."
Even though he's been blown out of a cannon and has been an extreme cage motorcycle rider in the past, Garcia, 44, will part of the Wheel of Destiny during the Sioux City shows.
According to Garcia, the Wheel of Destiny is pretty much what you think it will be. He walk inside and on top of the rotating wheel that proceeds to go higher and faster.
Does he ever get dizzy?
"Sometimes," Garcia said. "The lights will play tricks with you, too." 
Garcia and Valencia have played the Tyson Events Center a few times in the past. The Royal Bengal Tigers and the Carden Majestic Performing Elephants have been mainstays of the circus even longer.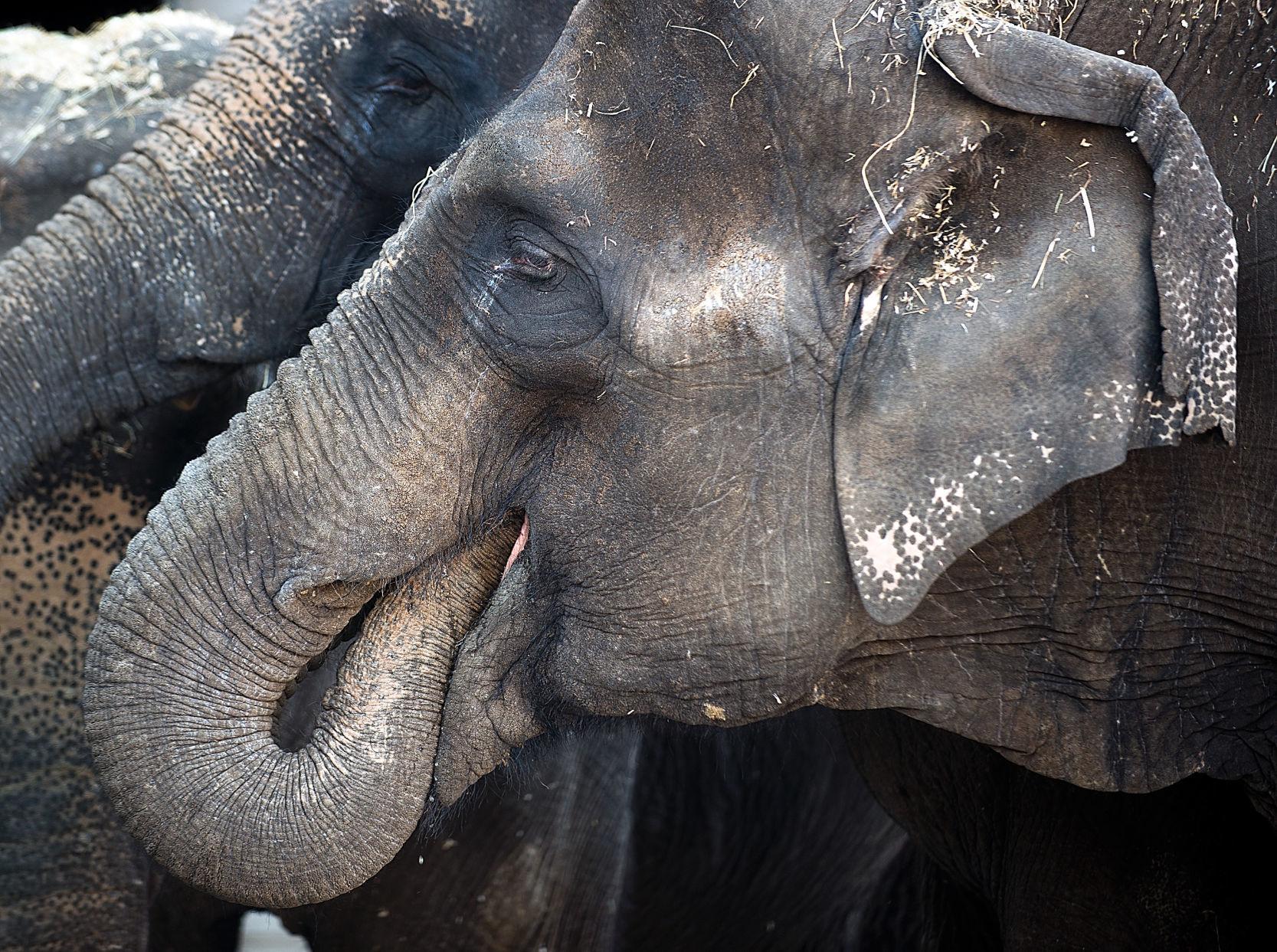 A growing number of U.S. cities have restricted or banned the use of exotic animals like circus acts. In 2017, the Ringling Bros and Barnum & Bailey Circus ended 146 years of entertaining audiences, citing declining attendance as well as protracted battles with animal rights activists.
In February, Carden International Circus founder and producer George Carden told a Springfield, Mo. newspaper that the circus will not be replacing any elephant once they die or retire.
He predicted that future circuses someday will have mechanized, life-like animals in place of real ones.
This is fine by Larry Janssen, potentate of the Abu Bekr Shriners, who insists it is the two-legged performers who continue to garner the most interest. 
"I think the girls like the acrobats the best while the boys continue to like the daredevils," he said.
Todd Saunders, Abu Bekr Shriners chief rabban, nodded his head in agreement.
"Even though there's so much entertainment out there, the circus continues to be a big draw for us," Saunders said. 
Still, he said there are some unscrupulous people out there, taking advantage of potential circus attendees with bogus tickets.
Tickets costing $12, $15 and $18, can be purchased at the Tyson Events Center box office, by calling 800-614-ETIX (3849) or at www.tysoncenter.com.
Despite that, Saunders said people continue to think of the Shrine Circus as fun, affordable family entertainment.
"It reminds everyone of their childhood," he said.
Wheel of Destiny daredevil Bardo Garcia actually spent his childhood inside the three rings of a circus. Today, he's proud that his 10-year-old daughter, 14-year-old son and 18-year-old son are following in his footsteps.
"When I was growing, I was home-schooled and took correspondent classes," he said. "My kids had it easier since much of their schooling was done online."
Years ago, Garcia's parents gave him the choice of continuing the circus lifestyle or going to college. He decided to do both at the same time.
"I earned my bachelor's degree in psychology when I turned 20," he said. 
Wait, a guy who makes his living doing stunts in a rotating wheel has a degree in psychology?
"So does my oldest son Alejandro," Garcia said. "He earned his degree in psychology at age 18."