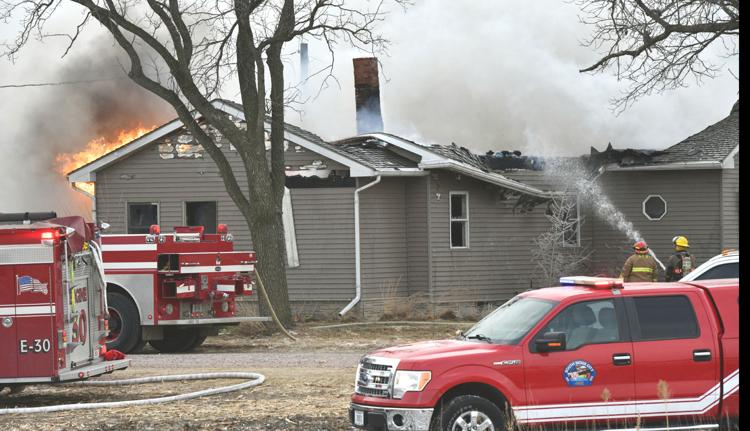 DAKOTA CITY, Neb. | The cause of the Thursday-morning house fire that destroyed a home south of Dakota City is under investigation this afternoon, though the fire is believed to be accidental in nature. 
Clint Rasmussen, the Dakota City Fire Department Chief, said the house, located at Highway 77 and 190th Street, was "definitely a total loss." Most or all of the home's interior is gone, as well as its roof. 
No one was home at the time of the fire, but the owner has been notified of what happened. The fire was first reported by a passerby on Highway 77 around 8:45 a.m. 
"It was going pretty good by the time we got there" with flames already penetrating the roof, Rasmussen said. 
Weather conditions proved a significant challenge for firefighters -- the bitter cold winds were "the biggest challenge of today," causing the flames to quickly engulf the home. 
Fire trucks were still on scene as of 12:30 p.m.
The Dakota City Fire Department was assisted through mutual aid by the South Sioux City and Homer fire departments. 
PREVIOUS STORY:
DAKOTA CITY, Neb. | A house south of Dakota City appeared to be a complete loss after a Thursday morning house fire. 
The house, located at Highway 77 and 190th Street, was on fire before 9 a.m. Thursday. Much of the house's roof and internal structure appeared to be gone by 10 a.m., and flames could be seen raging inside through a window opening. 
South Sioux City fire chief Clint Merithew said his department sent an engine and four firefighters to the scene.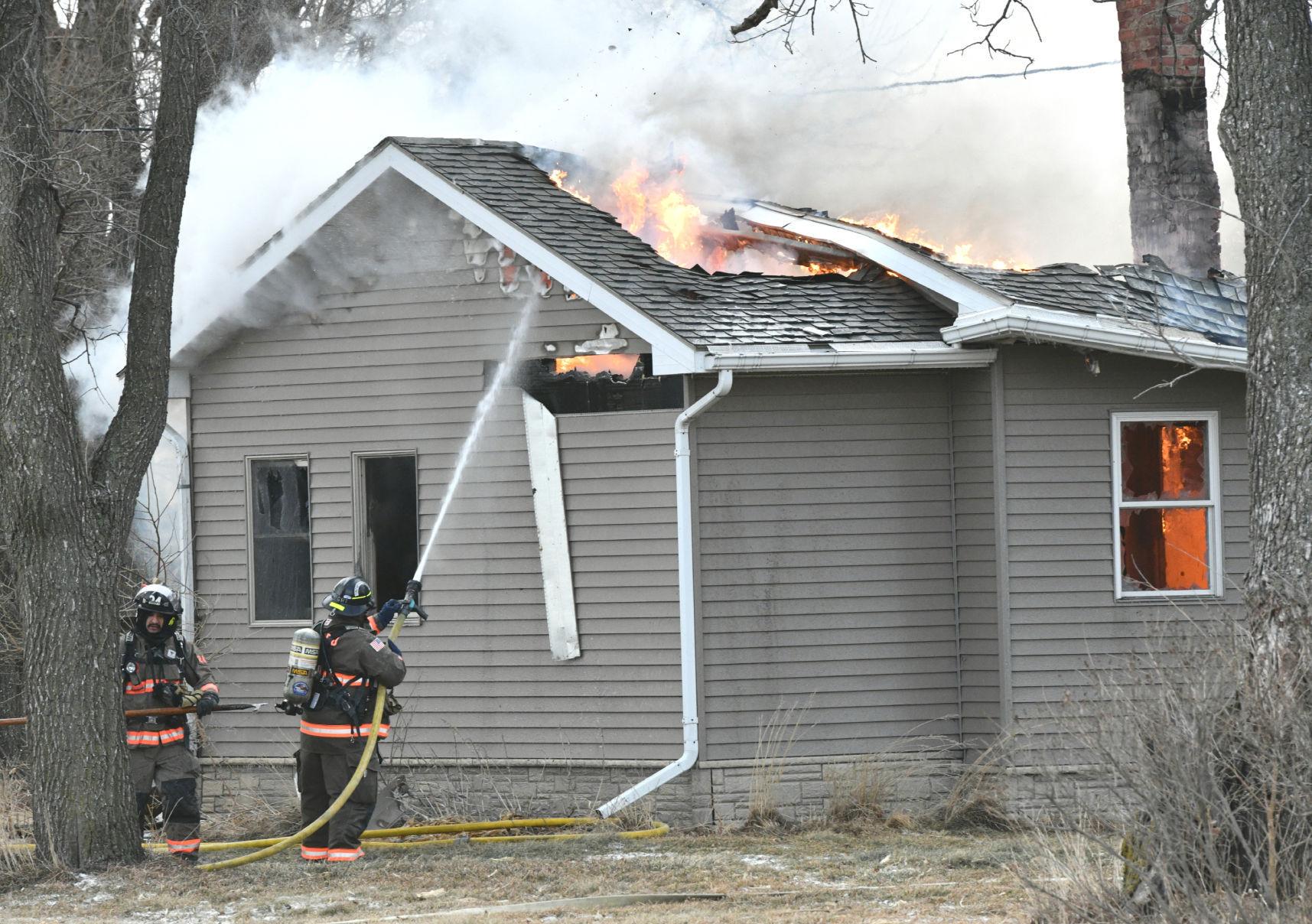 "We were requested out of mutual aid," he said. 
Merithew was unable to comment on the fire itself, including whether the house was occupied at the time. The Dakota City Fire Rescue could not be reached for comment. 
Check siouxcityjournal.com for updates later today.