SIOUX CITY | With four minutes left in the game on Wednesday, Coach Ethan Whaley directed his Indiana Wesleyan basketball players to challenge an opponent for Olivet Nazarene. The foe had four fouls, one away from fouling out of the contest.
"No. 14 has four fouls," he said, loudly and clearly, but without shouting, while standing, clad in a sharp, gray suit and tie, on the sideline at the Tyson Events Center. "Can we please get the ball inside and challenge her?"
Whaley didn't rant. He didn't take timeout to draw "14" on his white board and follow it up with three exclamation points. Rather, he said, "Please."
I listened to the directive and watched to see his team respond. The Wildcats, who often laugh with their coach during huddles, scrapped and shot their way to a 78-65 victory over the Tigers in that first-round contest, advancing to Friday's Sweet 16 round of the NAIA Division II Women's National Basketball Tournament.
For this rookie head coach, it marked victory No. 1 in the national tournament, triumph No. 25 in his inaugural campaign.
It isn't easy. Not supposed to be. It takes all manner of cooperation, he's learning. "In the first quarter of our first game this year," Whaley remembered with a smile, "we got behind by 18 points. I was wondering what job I should apply for the next day."
That story ends well for Whaley and Indiana Wesleyan, as the Wildcats won the opener, 74-70.
It hasn't always been punch-lines and laughs for Whaley. It took trial and error, and trial by fire, to get him here. He said he's got all sorts of family members and friends to thank in finding life's right path.
Ethan Whaley was a freshman at Ball State University when he landed atop his roommate and best buddy and heard him draw his last breath. Travis Smith, an up-and-coming golfer at Ball State, died when his aorta separated from his heart following the impact of a head-on collision. The car Whaley and Smith rode in that January afternoon was going 65 miles per hour in an area whose speed limit was 30. Alcohol wasn't a factor, just poor decision-making that cost a young man his life.
"I was in the back seat and Travis was in the front seat, the passenger's seat," Whaley said. "Neither of us was buckled in."
Whaley suffered minor injuries, cuts that required 20-some stitches. He attended the funeral and joined hundreds in grieving, standing outside on a brutally cold winter day in Indiana, watching as Larry Bird, a basketball teammate of Travis' father at Indiana State, stood in line, like everyone else, to pay respects to Travis' parents, Jimmy and Tami Smith, of Terre Haute, Indiana.
Whaley knew he had to change his direction. He wasn't living purposefully. His best friend's death served as a wake-up call the 19-year-old didn't fully answer for some time.
"God was giving me a chance to make changes," he said. "It took time. Thankfully, I had my amazing family behind me. I was like the prodigal son in many ways."
There was a time, in fact, that Whaley's parents, Grant and Mindi Whaley, threatened to take his car and cell phone. His wayward ways, they said, amounted to toxins that could hurt their two younger children.
Two years after the crash, Whaley spent a summer living with Smith's parents, working for Jimmy Smith at the Boys & Girls Club of Terre Haute. Whaley came to see how the Smiths gave of themselves to any parents in the area who suffered the death of a child.
"They'd just show up and offer other parents a soft landing," Whaley said. "They could identify with the pain and they'd offer their help, whether they knew them or not."
The Smiths, he realized, chose an alternate trajectory than many, focusing prayers and attention on others in need, rather than diving deeper in grief. They continue to work with former Ohio State Buckeye and NBA player Greg Oden, Travis Smith's best friend from their AAU basketball days, in hosting the Travis Smith Memorial Golf Tournament each year.
"I went to the golf tournament this summer, because I'm now my own boss (as head coach)," Whaley said. "For the past several years, I've been an assistant coach and that time during the summer had me out recruiting."
Whaley transferred to Indiana Wesleyan as a junior and completed his undergraduate degree in education three years later, in 2011. The Christian environment at the school in Marion, Indiana, proved to be the climate he said he needed as he grew in faith.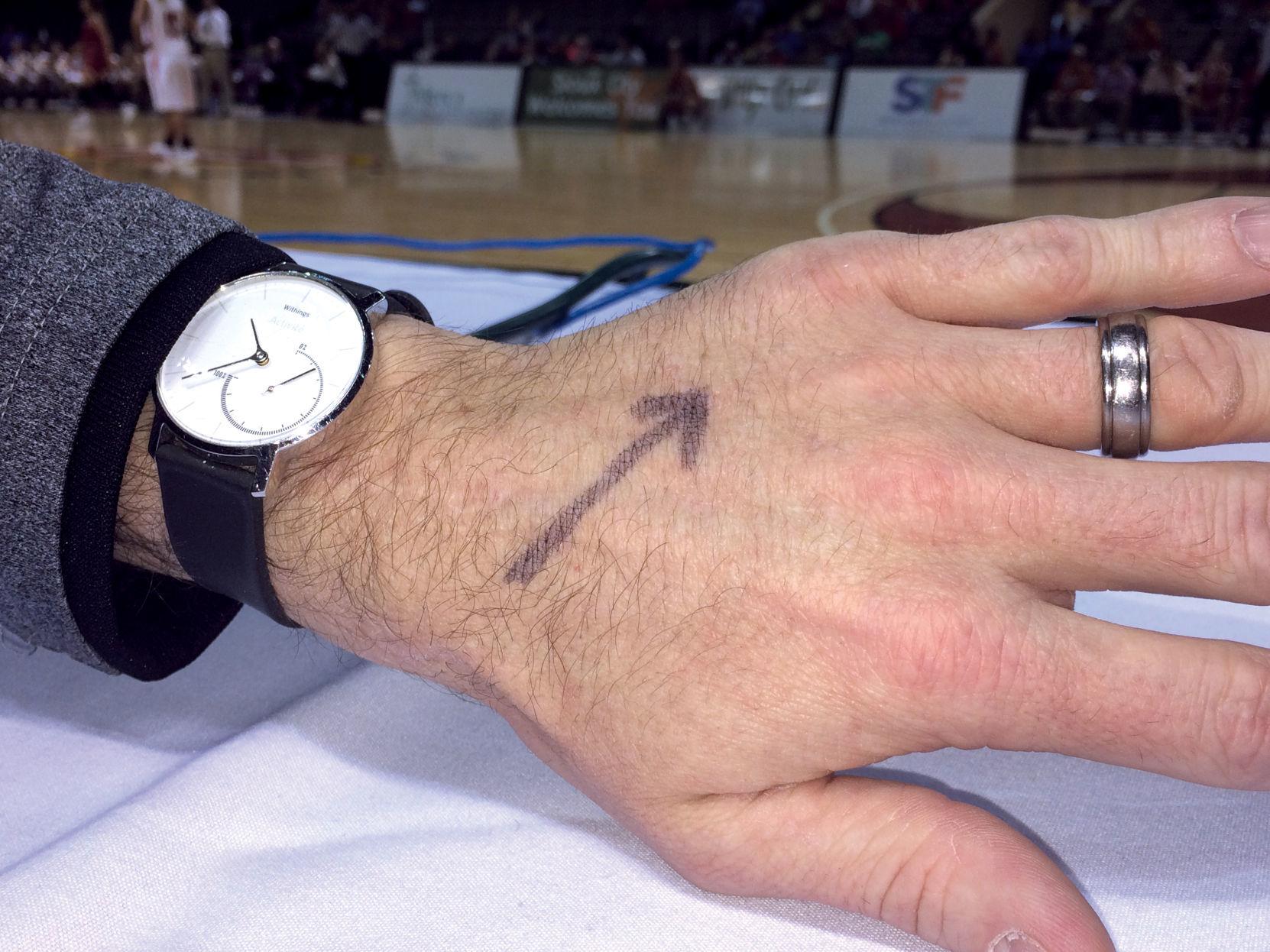 He served as director of operations for the men's basketball program as an undergrad before earning a position as a graduate assistant and then an assistant coach, all with the men's team, which won a pair of NAIA Division II national titles in 2014 and 2016.
Whaley applied for and got the women's head coaching job, taking the reins for a program that stumbled to an uncharacteristic 19-13 mark last year and missed the national tournament.
"Our saying is to bring 'juice' to whatever you do," said Whaley, who insists his players, assistant coaches and staff members do all they can with zeal, with life, with togetherness.
As such, Whaley and his assistant coaches complete every off-season workout their Wildcats endure. "If you're doing something with great energy, and if everyone else is doing it with you, a workout can actually be fun," he said.
Whaley, who stands 5-feet, 8-inches tall, weighs 147 pounds. The workouts, it appears, are working.
They're also working for his team, which has a daunting task in tackling top-seeded and undefeated Southeastern of Florida at noon on Friday in a second-round Sweet 16 match-up.
Whaley and his team will give it everything they've got and let the proverbial chips fall. After the game, they'll form a circle at center court to offer a prayer of thanks and more.
And Whaley will glance at his left hand to take notice of the arrow in permanent marker that points skyward. He may reflect about his late friend, consider second chances he's been granted, and offer a prayer for the people -- and the forces -- in his life that keep him looking up.
"It's an upward trajectory," he said of his arrow. "It's the way I live and I try to have our team live: Just get one degree better every day. Slowly but surely I'm getting there. I've had a lot of help along the way."
---
More NAIA content