SIOUX CITY | When the Winter Olympic Games begins Friday in Pyeongchang, South Korea, Dulce Sanchez will be glued to her TV set.
Is the Morningside College mass communications sophomore a fan of ice skating, skiing or any of the sports one associates with the Winter Games?
No, not really.
Instead, Sanchez is obsessed with the pop culture of the Asian nation. Specifically, she loves Korean popular music.
Usually abbreviated as K-pop, this genre incorporates Western pop music with hip-hop, Latin and reggae on top of a traditional Asian sound.  
Most Americans became aware of K-pop when South Korean musician Psy had a unexpected worldwide hit in 2012 with the catchy, radio-friendly "Gangnam Style." 
However, Sanchez said she knew about K-pop long before Psy hit the scene.
"My first exposure to K-pop was from a song I heard when I was 12 years old," the now 20-year-old remembered. "The song was from a group called Shinee and I listened to it non-stop that summer."
A R&B group, Shinee (pronounced "Shine") combined the Motown-like sounds of Boyz II Men and the tricky choreography of NSYNC.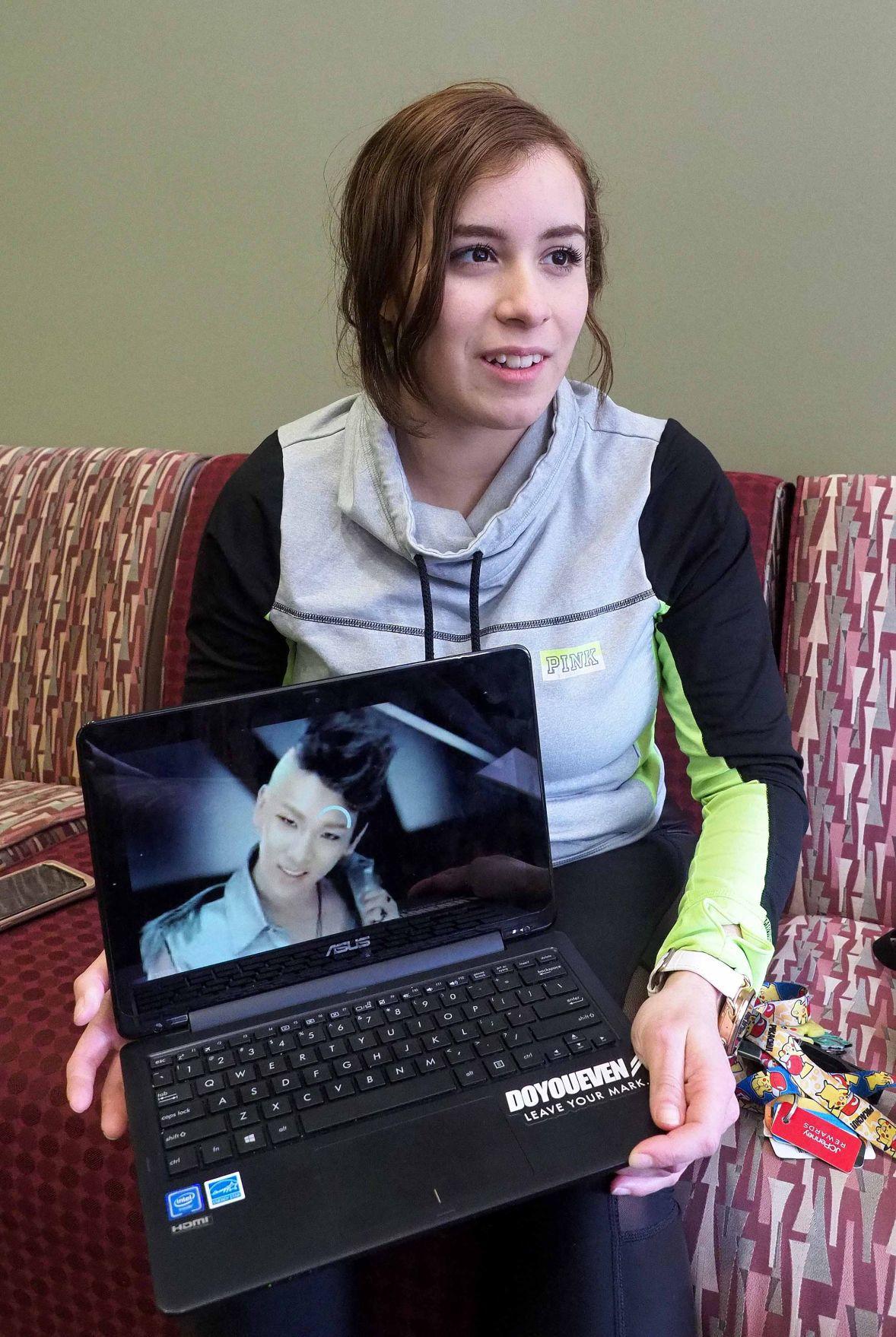 "My parents thought I was being weird because I'm a Mexican girl who was becoming obsessed with a Korean band who had lyrics I couldn't understand," Sanchez recalled. "My mother probably thought I was going through some teenage phase."
Sanchez shook her head no.
"It wasn't some silly phase," she said with a laugh. "I still love K-pop and Shinee to this day."
Sanchez credited older brother Pedro with introducing her to K-pop as well as other distinctive Asian pop cultural phenomena like anime, an unusually vibrant form of Japanese animation in addition to Pokemon.
"Pedro did a lot to influence my tastes," she acknowledged. "I play soccer because he plays it and I'm into Asian culture because of him."
This sometimes put Sanchez at odds with her classmates, who usually favored Western acts like One Direction over anything from the Far East. 
"I didn't mind it at all," she said. "You either got K-pop or you didn't. Most of my friends didn't get it."
Indeed, Sanchez taught herself how to speak conversational Korean by identifying phrases from songs performed by Shinee as well as music by such well-known K-pop groups as Girls' Generation and Big Bang.
It certainly came in handy when Sanchez got to go to South Korea as a member of the U.S. Army Reserves.
"South Korea was even more amazing that I thought it would be," she said. "I loved it."
This is why Sanchez is looking forward to having the world's eyes on South Korea during the Winter Olympics.
"That will be exciting," she said. "Maybe, we'll see some K-pop groups invited to the opening ceremonies."
Sanchez knows her interest in Korean pop music may seem quirky, but she believes in approaching life with open eyes.
"You have to be willing to explore different cultures and art forms," she said. "You may discover you like it."
In fact, Sanchez is expanding her musical horizon by listening to Latin American artists.
"Brazilian music is great workout music," the aspiring sports broadcaster noted. 
Still, Sanchez said she's unlikely to ever lose her taste for K-pop.
"We form our musical tastes when we're kids," she said. "It sticks with us when we grow up."