Vowing to make positive changes from inside look, De Witt leads Woodbury County in 2018
SIOUX CITY | In his first career with an electric utility in Sioux City, Rocky De Witt liked to "see how things work."
De Witt, who grew up in rural Lawton and still lives in the area, started working in his late teens at the then-Iowa Public Service power plant in the Port Neal area. He later became a journeyman electrician for the utility, now known as MidAmerican Energy Co.
"Every job has a story or a set of stories. It is always interesting to see how things work...I always like to be on the inside to see how things work," De Witt said.
After some career changes over his life, from gas station worker to electrician to part-time bartender to motorcycle salesman, De Witt now has the task of making sure Woodbury County departments run smoothly and provide needed service to county residents.
De Witt, a Republican, was elected to the Woodbury County Board of Supervisors in 2016. After one year on the board,  in early January he was elevated to chairman of the five-member board, succeeding Matthew Ung.
As chairman, his tasks include presiding at the county's weekly board meetings on Tuesdays.
"I have always tried to look at things from the inside out. You kind of work backward from where you think the problem is, to the solution," he said.
De Witt said he still is often struck -- whether in a meeting with a department head or other elected official or complaining resident -- with the notion that he's doing important work that matters to county residents.
"All of a sudden, it dawns on me, this is a big deal. I am part of something that can make changes, and I want it to be positive...Overall, we are going in the right direction. I want to make sure we get the long-term solutions done correctly," De Witt said.
Just four days ago, the county supervisors found a solution to a difficult issue. After Siouxland Paramedics ended its 911 service on Dec. 31, county residents only had one paramedic available in the Emergency Services Department, and the department director wanted to add a few more to treat people in rural areas of the county.
The $146,000 plan approved Tuesday will increase from one to three the number of paramedics in the county's department.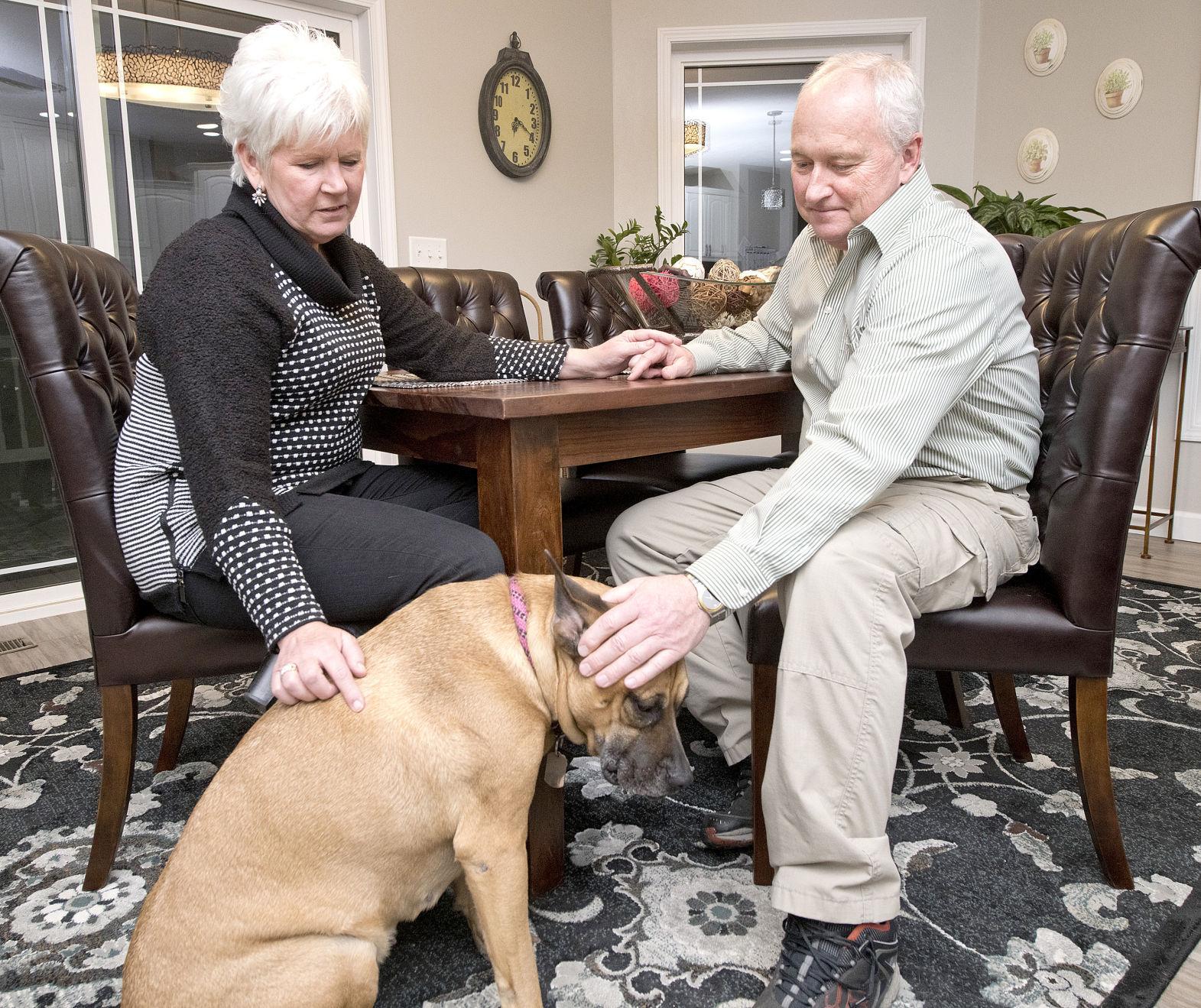 De Witt said his work on the paramedics is instructive in showing how it takes many stakeholders to get a task accomplished. Five financial plans were aired over the month, and he said working through that process since late 2017 meant at least 200 phone calls with county officials, Sioux City Mayor Bob Scott, Sergeant Bluff Mayor Jon Winkel and others.
He described the option vetting: "Let's try this, have you thought about this? There is more time into this than anybody realizes. It shows the depth that we are going."
Listen to both sides, don't muddy water
De Witt said he aims to be very accessible to county residents. He said he gained knowledge of county departments and workers, both department leaders and front-line employees, since working security in the courthouse three years ago.
De Witt said in his month on the job he's sought in meetings to make sure issues are roundly discussed before votes are taken.
"We do like to listen to both sides. We are not here to pollute the water, to muddy the water, with one version," he said.
The other four county supervisors, all from Sioux City, are Keith Radig, Marty Pottebaum, Jeremy Taylor and Ung. They are each paid $33,151 annually, while De Witt, as chairman, makes $39,469.
"The thing that really frustrates me the most is (the perception) that this is just a two-hour-a-week job. It might be considered part-time, but it is a full-time responsibility," De Witt said.
Pottebaum said he's known De Witt for years, back to when his father owned a Sioux City gas station. Pottebaum, the lone Democrat on the board, was in the 4-1 majority voting for him as chairman.
"Rocky will do a good job. He is level-headed, he likes to think things through, and I think he will do a good job of leading meetings," Pottebaum said.
Ung voted for himself to continue as chairman, and told the Journal he believes De Witt was "talked into" taking on the post.
"I have not personally witnessed a thoughtful or measured approach. The last time I privately emailed him constructive criticism regarding his repeated but unintentional violations of the bylaws and best practices, he called me up to question my motives and went on (a profanity) tirade. The pressures of the chairmanship accentuate vindictiveness and defensiveness, if you are not prepared," Ung said.
Ung said it is risky to share those criticisms publicly.
"I'm under no illusions that sharing the truth here will serve me well personally, but I still wish (De Witt) the best and think the team overall will make progress," he said.
De Witt said he has three goals for 2018, including seeing that the county moves into a new mental health services region by July 1 and to keep "a vigilant eye" on making sure county departments function well.
His third goal is a novel new pitch for the county. De Witt would like to pass an ordinance so all-terrain vehicles, or ATVs, can drive on county roads.
"The sheriff (Dave Drew) is in favor of it. The rural people are in favor of it. The county engineer (Mark Nahra), not so much," De Witt said.
'I don't know if I should be offended or flattered'
De Witt, 58, lives west of Lawton on an acreage with his wife, Vicki.
He stays busy, as besides his many hours as a county supervisor, he is one of eight part-time workers who work as security personnel in the Woodbury County Courthouse. He does that security work three days per week, and also is licensed to sell guns and teach concealed carry classes.
De Witt said he didn't dial into politics until middle age. The seed for a run for elective office was planted on his cruise ship honeymoon in the late 1990s.
He and Vicki enjoyed cruise meals with a semi-retired judge from Connecticut. Over supper, De Witt fleshed out some political thoughts.
The judge became impressed and eventually pitched to De Witt, "My wife and I think you should get into politics."
De Witt had a succinct response: "I don't know if I should be offended or flattered."
De Witt won the county District 5 seat, after 34-year Supervisor Larry Clausen didn't seek re-election. De Witt was one of seven Republicans who sought the seat, and he finished second in the June 2016 party primary. However, none of the GOP candidates for the District 5 seat met the 35 percent threshold required by state law for nominees to advance to November, and De Witt in June was picked as the party nominee.
De Witt then defeated Bruce Garbe, a Democrat, to win a four-year term that runs through 2020.