SIOUX CITY — Despite one dog continually looking away from the camera and the other dog barking for most of the session, the Jordan family still considered their Christmas card photo shoot a success.
"We thought it went really good," said Bill Jordan. "They behave a lot better than our kids did years ago. We'd usually walk away from those yelling at the kids, yelling at each other, yeah, this was a lot better."
Bill Jordan and his wife, Susan, brought their dogs, Callie and Zoe, out to have their photos taken with Santa Claus by a professional photographer on Sunday.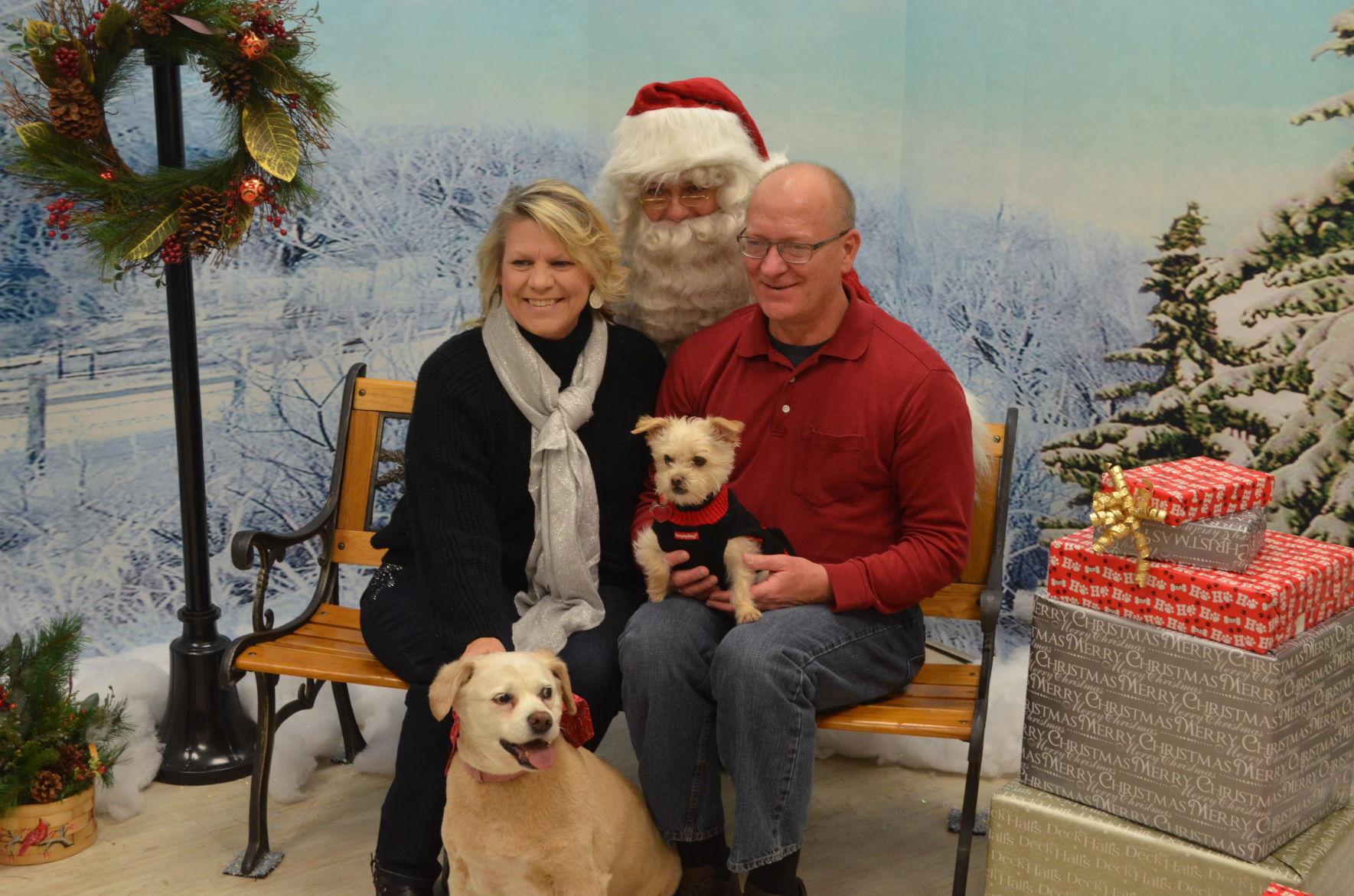 While the Sioux City couple do love dogs, they had their photo taken with their furry companions to support a good cause: the Siouxland Humane Society's Paws 'n Claus fundraiser.
"It happens once a year and all the proceeds go the Siouxland Humane Society," said Missie Fischer, the organization's director of development. "We don't receive outside funding so we rely on fundraisers and private donations to operate."
Paws 'n Claus has been around for a little more than a decade and is one of the biggest fundraisers for the Siouxland Humane Society, which takes in thousands of animals annually.
In addition to photos, the shelter also is selling Christmas gifts for all species. Human clothing items with the shelter's logo are available as are whimsical animal sweaters, bones covered in confectioners' sugar and more.
This weekend marked the first weekend of Paws 'n Claus, but there are still three more opportunities for photos: 5:30 p.m. to 8 p.m. Friday and 10 a.m. to 4 p.m. Saturday and Sunday.
All photos are being shot at 819 Gordon Drive in Suite A next to Cosmo Prof by a professional photographer.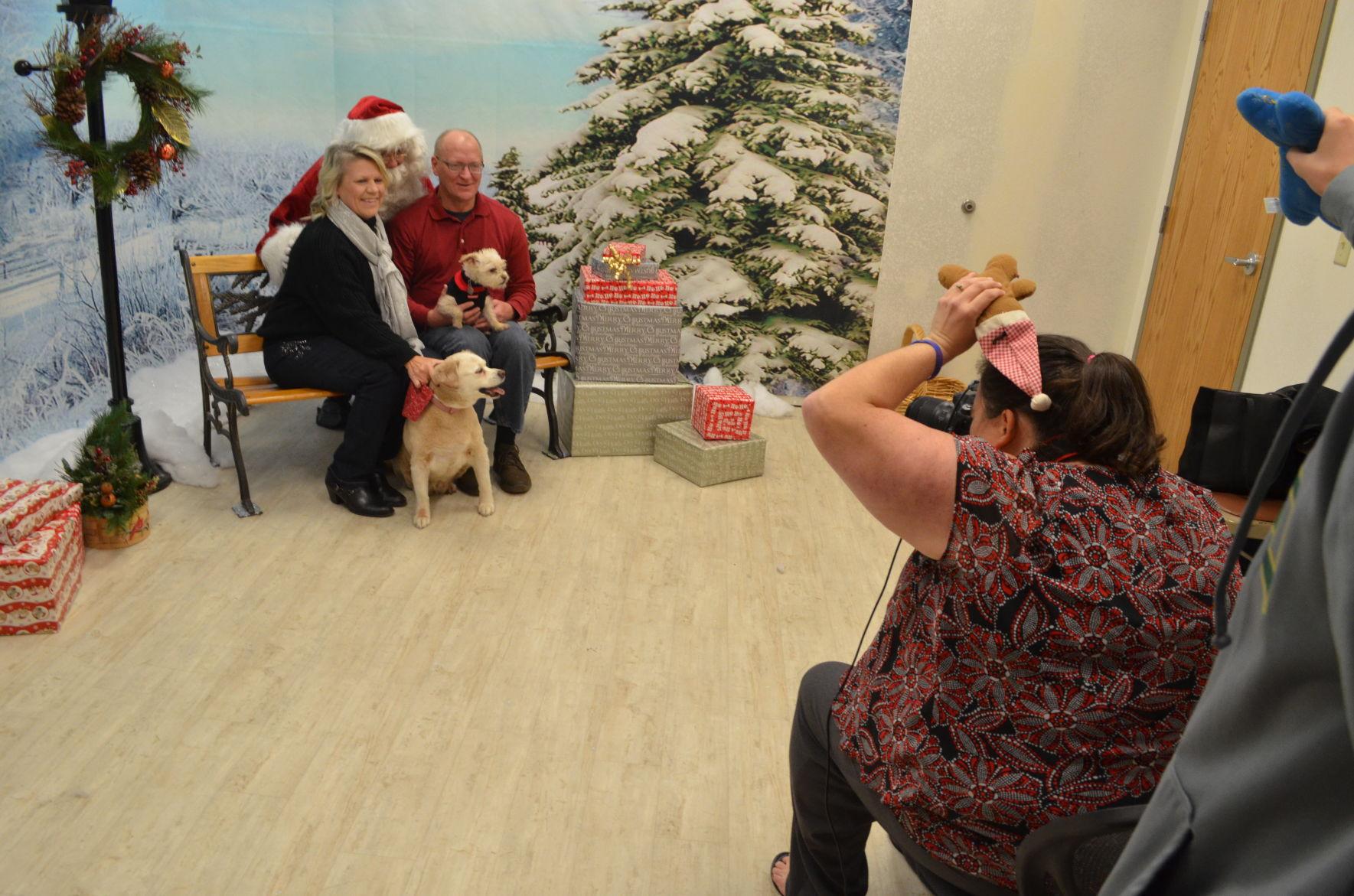 For $35, participants received three printed copies of their photo and CD containing the images, and purchasers receive all rights to their photos. There also is a $60 package available that provides six prints.
To make an appointment, call 712-252-2614 ext. 7.
So far, dozens of people have come out to support the event and the Jordans are glad to have done their part.
"We just think it's a very good cause and both of our dogs are rescue dogs and we just want to support the community," Susan Jordan said.
"We've always been big dog lovers," Bill Jordan added.