Trump's tariffs on foreign steel, aluminum feared costly for some Siouxland manufacturers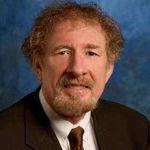 SIOUX CITY | A decrease in domestic manufacturing, the price of raw materials skyrocketing, American jobs being cut, foreign retaliation and a trade war.
These are some of the repercussions a Siouxland steel supplier, economists and elected officials predict as a result of President Trump's 25 percent tariff on imported steel and 10 percent tariff on imported aluminum with the exception of imports from Canada and Mexico.
But some local manufacturers, the segment of the economy expected to bear most of the brunt of the tariffs, expressed support for the administration's directive which take effect March 23.
Dave Bernstein, co-owner of State Steel, a Sioux City-based steel wholesaler with six locations in the upper Midwest, has been monitoring the situation closely.
"Our concern is that the tariffs are going to cause a rapid run-up in the price we pay for steel, and therefore what we sell steel for and that will cause a run-up in the cost of those products that are being manufactured," Bernstein said Tuesday.
State Steel, a family-owned and operated business, has "a couple thousand customers" across the Midwest. The company buys directly from steel mills and sells its products, including metal cut to specific specifications, to manufacturers.
Siouxland is home to a number of manufacturers, with Rock Valley, Iowa, about an hour's drive north of Sioux City, serving as a regional epicenter for the sector.
Rock Valley, population of about 3,400, is home to more than a dozen manufacturers that, reportedly, on a per capita basis, purchase and bring in more raw steel for metal fabrication than any community of its size in the nation.
One of those firms is Valley Machining Co., a 38-year-old employee-owned manufacturer of custom-machined products and assemblies that purchases $5 million to $6 million worth of steel annually.
Ralph Bousema, the purchasing manager for Valley Machining Co., thinks the 25 percent tariff on steel will present a short-term pain for the company and its customers but could lead to a positive outcome in the future.
"It's going to cause shortages and longer leave times at the mills and, of course, the price is going to go up because of supply-and-demand," he said. "Personally, I think the mills see it as an opportunity.
"(However), long range, I think it'll be a good thing. It should have been done years and years ago because our steel capacity in the United States is very low. We're down to just a handful of mills anymore."
Dave McArthur also thinks the tariff could pose a long-term good for the country. McArthur is the fourth-generation owner of McArthur Sheet Metal Works in South Sioux City, a custom steel fabrication shop that recently underwent an expansion.
McArthur knows prices will go up for steel and aluminum — something he noted took place when the tariffs were just talk. However, he said if his costs go up he has no choice but to pass them along to his customers.
Still, McArthur is hopeful that the tariffs will be beneficial to the country.
"I think what he is trying to do is probably good for the American people because it probably will create jobs and keep those people from going overseas and trying to send stuff back over here," he said Tuesday.
Nationwide, metal-consuming sectors employ 4.6 million people, versus just 415,000 people in metal-producing sectors, according to Indeed Hiring Lab, the economic research arm of the career development site.
Although corn, beans and other forms of agriculture typically hog the spotlight in Iowa, the $28 billion a year manufacturing sector is actually the largest contributor to the Hawkeye State's economy.
"There's a certain number of jobs in the steel industry in the United States (but) there's an awful lot more jobs in manufacturing; many times more jobs in manufacturing," Bernstein said. "Our lifeblood here in Iowa, South Dakota and Nebraska is manufacturing and ag-based manufacturing."
In Iowa, 6,000-plus manufacturers employ 213,000 people, about a 14 percent of the total workforce, according to the Iowa Economic Development Authority.
Dave Swenson, an economist at Iowa State University in Ames, who specializes in community economics research, said manufacturers could get hit twice as hard should tariffs come into effect.
"Their prices for steel are going to go up not just because of the tariff, which imposes a 25 percent increase on steel, they are going to go up because of the tariff domestic steel producers can charge more for steel so they are going to get hit on both imported steel costs or prices as well as domestic prices," he said.
Ernie Goss, the director of the Institute for Economic Inquiry and professor of economics at the Heider College of Business at Creighton University in Omaha, vehemently opposes the tariffs. 
"I hope like crazy that this is a negotiation strategy and he doesn't intend to follow through," he said the day before Trump signed the proclamation.
Goss noted that, while Trump is the author of "The Art of the Deal," he hopes the commander-in-chief is just posturing with his tariff talks to bring other nations to the negotiating table.
However, he said the resignation of Gary Cohn, Trump's former top economic adviser, was a sign the president intended to go forward with tariffs, something that could lead to America's first trade war since 1930.
"There are very few positive outcomes in my view," Goss said. "The negatives — the chief negative — is retaliation. They retaliate, we retaliate and then we're are in a full-fledged trade war."
The topic of tariffs has also been a hot-button issue among politicians with a number of politicians in Trump's own party siding against him in this situation, including all five Republican members of Iowa's congressional delegation.
Republican Sens. Chuck Grassley and Joni Ernst and Republican Reps. Steve King, David Young and Rod Blum, jointly penned a letter with Rep. Dave Loebsack, Iowa's lone congressional Democrat, to the president urging him to reconsider his proposal for fear of retaliation that would negatively impact their home state.
"Iowa is comprised of diverse industries which play a vital role in supporting not only Iowa's economy, but the entire U.S. economy. Iowa is the second largest agricultural export state, and shipped $10 billion of exports abroad in 2015 alone. Strong, fair trade favors American families and businesses and allows them to export their goods, which is critical for the farmers, manufacturers, and insurers in our state," the letter said.
Since Trump verbalized his thoughts on the tariffs, the stock price of America's largest steel producers has gone up something likely to continue now that those are official.
Coincidently, Bernstein said people have approached him thinking that he would be all for tariffs since he's in the steel business. But he remains firm in his opposition. 
"It's concerning for us because we want to make sure that there is ample supply of steel for manufacturers in this part of the world so they can continue to do what they do and that they are not penalized by retaliatory moves from aboard," he said.