SIOUX CITY | Stan Boyle was driving to Shenandoah, Iowa, when he heard a radio news report about National Guard units across the country being activated for duty.
News on Jan. 25, 1968, traveled a bit slower than it does today, so Boyle, a member of Sioux City's 185th Tactical Fighter Group, pulled in to a gas station and called his wife, Judy, at their home in Des Moines to see if he could find out more information.
"She said, your dad called and you've been activated," Boyle said.
Two days later, Boyle and his brothers Dave, Dan and Pat reported to the Sioux City air base, where they and the whole unit, some 800 members, mustered into active service in the Air Force.
"I was ready to serve. I was ready to do whatever they needed to do," Boyle said.
That activation and mustering 50 years ago this weekend marked the last time the entire unit was mobilized for active duty at the same time. The unit's performance during more than a year of active duty remains a point of pride.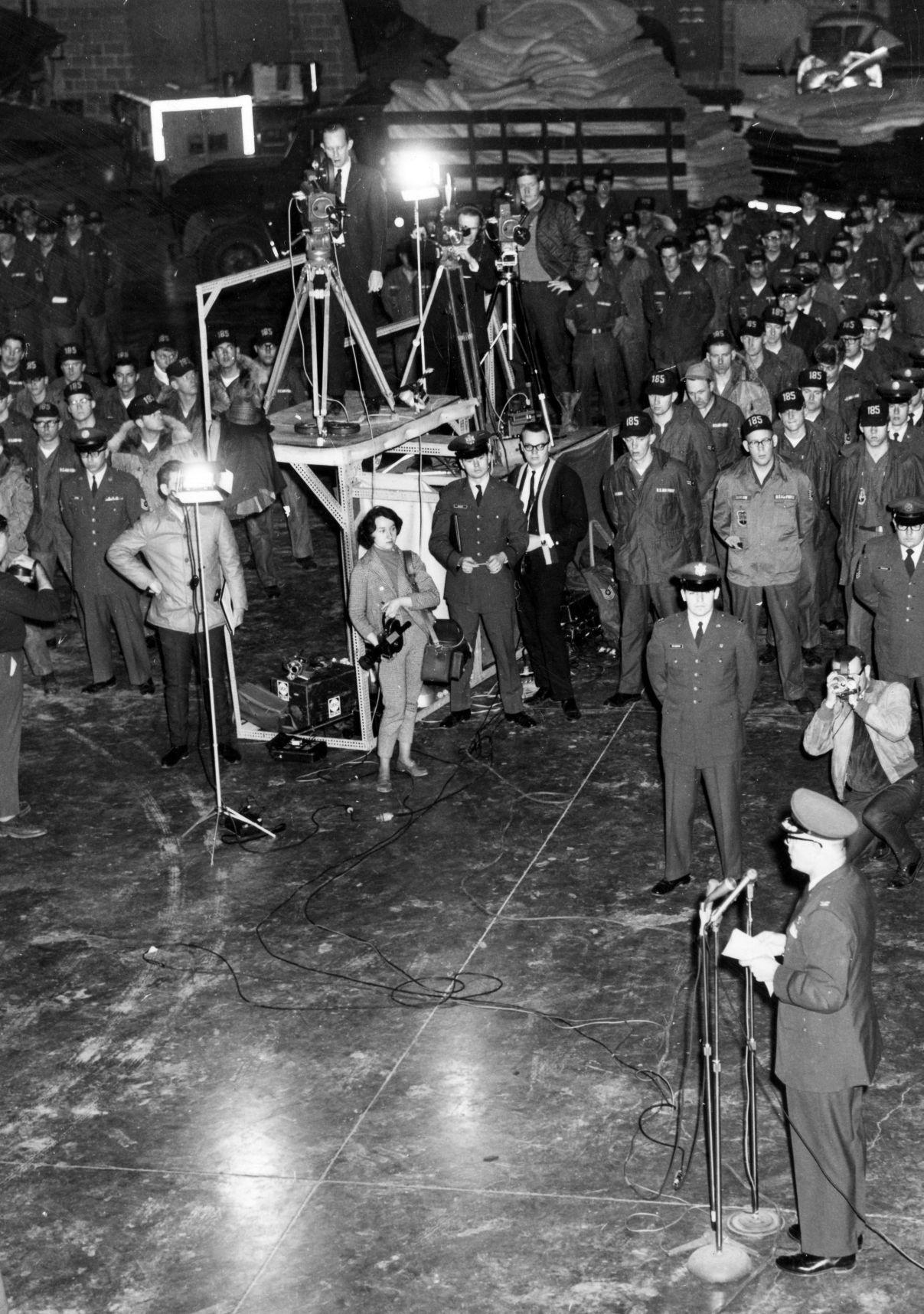 "We are as good a unit as we are today because of their work back then. They essentially were the trail blazers for what we do today," said Col. Larry Christensen, commander of the unit now known as the 185th Air Refueling Wing, Iowa Air National Guard.
While growing up, Christensen heard stories of the activation from his stepfather, John Davis, who was among those mobilized. When Christensen joined the Air Guard in 1986, he and other young members eagerly listened to the veterans of that 1968 service.
"They were our mentors," Christensen said. "We always looked up to them because they had seen action."
In May 1968, the 174th Tactical Fighter Squadron, part of the 185th, deployed to Phu Cat Air Base in South Vietnam with 25 F-100 fighter jets and aircraft and 375 personnel. The remainder of the 185th's members were deployed to air bases in South Korea and across the United States as "backfill," replacements for other personnel who had been deployed to Vietnam.
The activation came in response to the "Pueblo Crisis," in which the North Korean military seized the Navy intelligence ship USS Pueblo and its crew on Jan. 23, 1968. News of the activation wasn't completely unexpected, but still came as a surprise, said Pat Parks, of Sergeant Bluff, who few F-100s and was a full-time technician on the base.
"You never knew," he said. "The wife wasn't too happy. We had four children."
For weeks after their mustering, 185th members trained for possible overseas duty. Parks was informed a few weeks before departure that he and the other pilots and support personnel would be deploying to Vietnam. This time, the news wasn't such a surprise, based on comments by commanders they'd overheard during training.
"We kind of had inklings of that ahead of time," said Parks, who had joined the Air Guard in 1952 to become a pilot.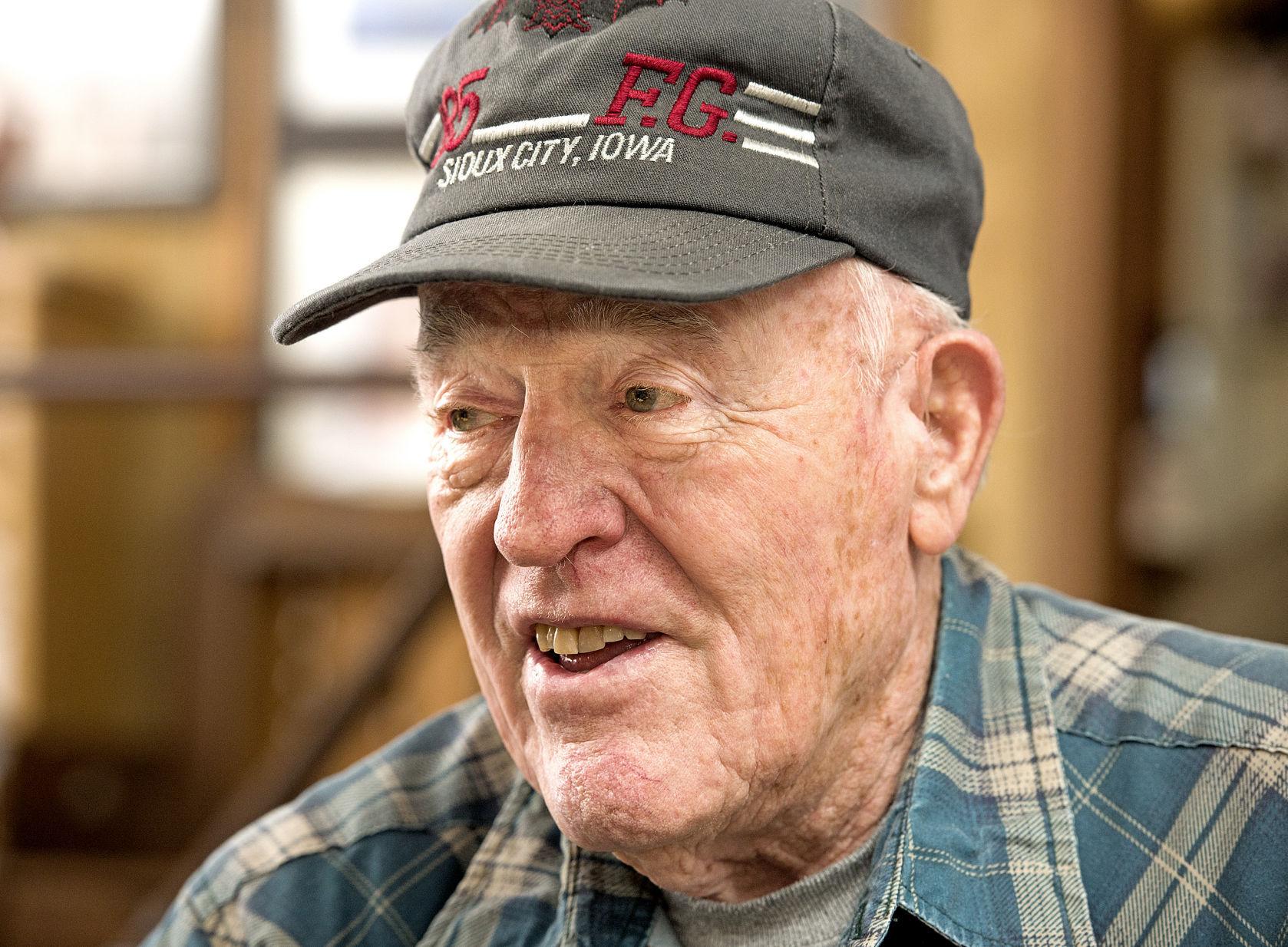 During their year in Vietnam, 174th Tactical Fighter Squadron pilots flew 6,539 combat sorties totaling 11,359 hours. In July 1968, Lt. Warren Brown was killed in action, the only member of the unit to die in combat. The 185th lost two other airmen, one from a medical issue and the other from an accident.
About the time Parks found out he'd be heading to Vietnam, Boyle, who'd joined the 185th as a medic in 1961, learned he'd be staying in the United States. He was sent to school in Wichita Falls, Texas, for training for hospital administration for two months, then to Altus Air Force Base in Oklahoma, where he was an assistant hospital administrator, filling in for others who had been deployed overseas.
Rather than spending one year on active duty like most of the 185th members, Boyle spent nearly two years in Oklahoma before he was deactivated in 1970. His brothers Pat, an F-100 crew chief, and Dave, who was in the air police, both completed their six-year service in the Guard in the summer of 1968 and were discharged without having to leave Sioux City. Brother Dan spent a year as a security guard at an air base in South Korea.
Most of the members of the 185th returned to Sioux City on May 28, 1969. A few days later, they were treated to a welcome home parade through downtown.
"The Sioux City area gave us a very, very warm welcome back. We got treated like kings," said Parks, who resumed his position as a pilot and technician at the base until his retirement in 1987.
After returning home, Boyle joined his father's business, Boyle Companies, which owns area Wendy's restaurants and Dakota Dunes real estate. He remained in the 185th as a Medical Services Corps officer, retiring in 1983.
Christensen said the Air Guard now prefers partial mobilizations of smaller groups of personnel from its units. The 185th currently has about 300 members deployed to 11 locations around the world, the biggest activation since Vietnam, Christensen said.
The 1968 mobilization, and the circumstances surrounding it, maintains a special place in the unit's history, Christensen said.
"It was a very significant event in the history of the 185th," he said.