SIOUX CITY -- Joel Magee knew his life had changed forever when he discovered a vintage G.I. Joe lunch box for sale at a flea market held at the former Sioux City Auditorium in 1982.
"I remembered owning a lunchbox just like that when I was a kid going to Crescent Park Elementary School," he explained. "My mom packed that lunchbox with her ham, cheese and mayo sandwiches for years."
After purchasing this slightly banged-up metal memento of his youth, Magee made it his mission to collect similar long-lost lunch boxes.
Eventually, he began collecting everything from Barbie dolls to Hot Wheels cars to "Star Wars" action figures, earning him the title "America's Toy Scout."
Traveling across the country for more than 20 years as the manager of the Antique Toy Road Show, the 57-year-old Magee has been featured in national publications, has appeared on network television and, at 9 p.m. Monday, will make his debut on the History Channel's "Pawn Stars" as the program's recurring vintage toy appraiser.
"I began collecting toys as a way to reclaim my own childhood but, over time, I've been able to help other people reclaim their childhood," said Magee, now of West Palm Beach, Florida. "And it all started in my hometown of Sioux City."
Like many baby boomers, Magee grew up in front of a TV screen.
"I loved shows like 'Bewitched,' 'The Man from U.N.C.L.E.,' 'Walt Disney's Wonderful World of Color,' and all of the popular shows of the time," he recalled.
Perhaps not too surprisingly, such kid-friendly series frequently had a tie-in with toy manufacturers. 
This fact wasn't lost on Magee.
"To me, toys represented happiness and comfort," he said. "Being from the Midwest and experiencing plenty of harsh winters, I spent plenty of time, indoors, with my toys."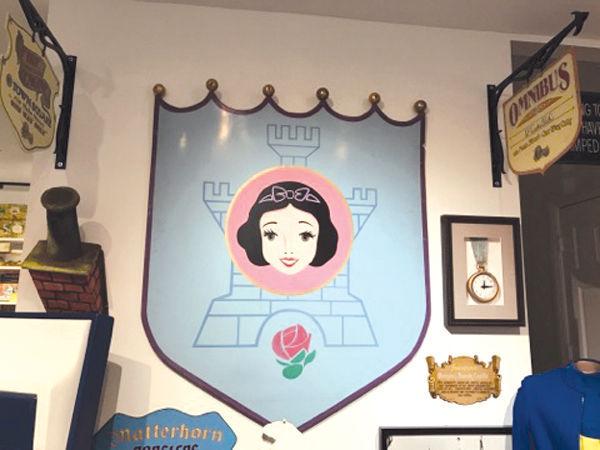 Growing up, Magee exhibited an entrepreneurial interest when he started his own commercial water park in Sioux City as a teenager. Around the same time, he discovered an untapped market for toys from the 1950s and onward.
"Many people develop a deep, emotional attachment to their toys," he explained. "Sometimes, they want a toy appraised in order to sell it. Other times, they have no idea how valuable an object actually is."
That's actually how Magee was able to acquire what is considered to be the largest private collection of Disney props and collectibles in the world. 
"I had to add an extra 2,000 square feet to my house but I did it," he said, of the collection that has an estimated worth of $2 million.
Included in Magee's treasure trove of memorabilia are a series of attraction posters that date back to the 1955 opening of Disneyland amusement park in Anaheim, California.
Even more fun is a shield that welcomed Disneyland visitors to a Snow White ride; one of the cars that was used in the "Mr. Toad's Wild Ride" exhibit; and the three ghosts who were hitching up to the "Doombuggy" for their trip through "The Haunted Mansion."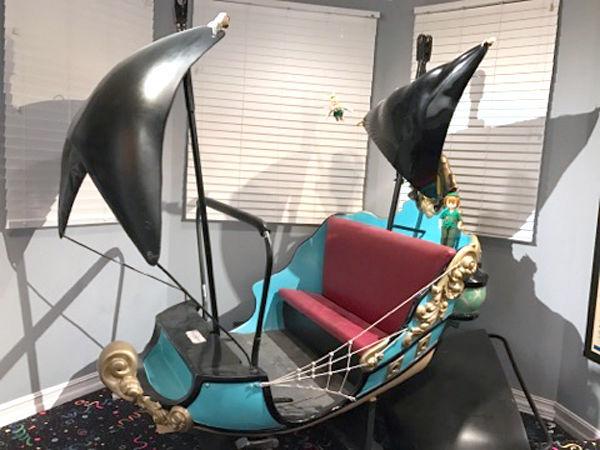 "We acquired many of the props from retired employees who wanted a keepsake from a discontinued exhibit," Magee said. "Other times, these items were slated to be thrown away before getting a last-minute reprieve." 
Which is good news for Magee, who considers himself to be a collector, a historian and a fan.
"When I see a prop from the early 1960s, a part of me still wonders if Walt Disney gave it his own personal stamp of approval," he said. "Old Walt was known for being a hands-on boss when it came to stuff bearing his name. It wouldn't surprise me if everything had to be OK'd by him."
Some of Magee's favorite finds may seem quirky to the discriminating eye. For instance, he'll be showing off a talking candlestick prop used on Sid & Marty Krofft's campy "H.R. Pufnstuf" TV series on Monday's "Pawn Stars."
But such items can conjure up memories from generations of kids who fondly recall Freddie the Flute, Witchiepoo and the ludicrously loquacious equipment found inside Dr. Blinky's treehouse laboratory on the live-action, 1970s-era kid show.
"The memories that we have as kids will stay with us for the rest of our lives," Magee said. 
For beginner collectors, he suggested acquiring vintage comics that do not feature superheroes.
"Years ago, parents will usually start a young child out by buying them a 'Chip 'n' Dale' comic or a 'Archie' comic because they're considered a safer choice than 'Batman' or 'Superman,'" Magee said. "These comic books are more rare and valuable to many collectors."
Even more valuable are first editions of any type of comic.
"Let me tell you a story that no collector wants to tell," Magee confided. "I was getting ready to throw away some stuff I no longer wanted. Somehow, a comic book that had Charlie Brown on the cover got mixed in with the trash. I literally had to fish the first edition of a 'Peanuts" comic book out of the garbage."
While it's hard to predict the value of future nostalgia, he thinks the inhabitants of Hogwarts School of Witchcraft and Wizardry might soon be worth a pretty penny.
"The kids who grew on 'Harry Potter' are now becoming adults," Magee explained. "It won't be long before they start feeling nostalgic about their childhood collectibles."