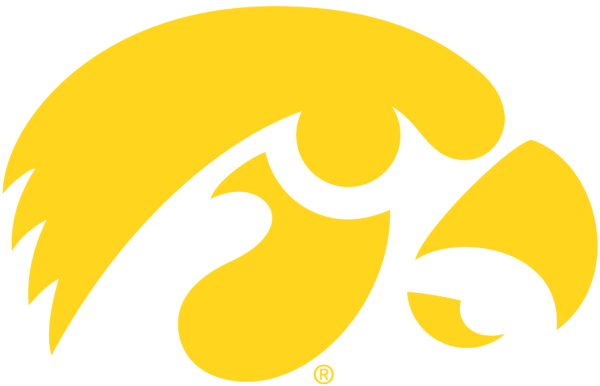 SIOUX CITY -- At one time looked on with journalistic disdain, think I'll put together my own Book of Lists.
That way I can be appraised of some wonderful little factoids about Our Town's athletes, past and present.
Recently you read a partial list of local and area student-athletes connected with the University of Iowa.
It was a partial list, not, as mentioned, to be a complete list.
One athlete left off the list was North High and Iowa grad Kyle Thousand.
Proud papa and insurance guru Greg Thousand reminds us that his son, Kyle, enjoyed an outstanding baseball career at Iowa after starring in multiple sports at North.
Along with baseball -- Kyle was a third-team All-Big Ten outfielder in 2002 and a second-team selection in 2003 -- his classroom work in finance has enabled him to flourish in the sports agency business.
He's now the managing director of the baseball division at Roc Nation Sports.
Roc Nation Sports is a division of Roc Nation, which was help launched by rapper Jay Z.
The company is an exclusive sports agency that is home to some of the world's best athletes in baseball, football, basketball and boxing.
Kyle earned a law degree from Creighton University in 2007 after his professional baseball career ended in 2003 because of continuing shoulder injuries.
He was drafted by the Toronto Blue Jays in the 26th round of the Major League Draft. He played for Toronto's Class A Pulaski Blue Jays.
Among Roc Nation's clients are Robinson Cano, Yoenis Cespedes, C.C. Sabathia and Alex Rodriguez.
Thousand, who lives in New York City, was the point man negotiating a three-year, $75 million contract for the New York Mets' Cespedes in 2016.
The $25 million average annual value of the deal matched the highest average annual value ever for an outfielder.
Eventually, sources say Cespedes was guaranteed $137.6 million over five years.
In 2003, the younger Thousand led the Hawkeyes in batting average (.355, .370 in the Big Ten), hits (59), doubles (17), runs (42) and stolen bases (20).
| If you're among those who relish cheering for homegrown Division I student-athletes, extra high fives should go to University of Iowa baseball coach Rick Heller.
Heller, himself an Iowan from Eldon, down there in harness racing territory in the southeast part of the state, has fashioned a rejuvenated Hawkeye program that relies heavily on Iowa kids.
You're already familiar with two from Our Town -- Tyler Cropley and Robert Neustrom -- who have played key roles for the Hawkeyes this season.
Both contributed to Iowa's win over rival Nebraska Friday.
The Iowa roster includes 24 graduates of Iowa high schools, including Bishop Heelan's Cropley and North's Neustrom.
It needs to be mentioned too, that a player from extended Siouxland, powerful 6-foot-2, 250-pound Jake Adams, slugged his Big Ten leading 14th home run in a 7-6 win over Nebraska Friday.
Adams, from Brandon, South Dakota, was a multisport athlete at Brandon Valley High School, played at Des Moines Area Community College in Boone before joining the Hawkeyes.
Another former DMACC star is Scott Schebler, the starting rightfielder for the Cincinnati Reds.
Schebler is from Shueyville, Iowa and you're probably wondering where the heck is Shueyviille, Iowa (as the town's commemorative T-shirts proclaim) is Shueyville, Iowa?
Just south of Cedar Rapids, where Schebler played at C.R. Prairie High School.
Schebler is a relative of Pete Schebler, a former Hawkeye basketball teammate of Siouxlanders Dennis Runge (Paullina) and Dave Gunther (Le Mars), and a starter on the 1959-60 Hawkeye squad.
| Back in the halcyon days, a letter to the Journal's editor, contained caustic remarks admonishing disgruntled fans of an unsuccessful area team to, in so many words, "Last one out the door at (blank), turn out the lights.''
Unfortunately, that may be a siren call for University of Nebraska men's and women's basketball.
A stream of athletes are transferring from both programs.
The very good news is that 80,000 or so Husker faithful showed up Saturday to watch the opening game of the football season.
| A reminder. The annual Noon Sertoma Club confab, 49 years young on April 19, will welcome one of Our Town's own, Kirk Speraw, to the No. 1 chair on the dias this year.
The North High grad and right-hand man for University of Iowa men's basketball coach Fran McCaffery, will be the featured speaker at the event in the Siouxland Convention Center.
Speraw, a 1980 Iowa grad, was a two-year letterman in basketball, playing for Coach Lute Olson.
A favorite of Iowa fans, he returned to his home away from home in 2010 to join McCaffery's staff.
Previous to that he was the head coach at the University of Central Florida for 17 seasons, guiding four NCAA tournament teams while posting 247 career wins.
He was also an assistant at Denver University, Florida and Florida Southern and as head coach at Pensacola Junior College in 1989 guided that school to 31 wins, fifth place in the national JC tourney and was named NJCAA coach of the year.
For further information on the Sertoma outing telephone 712-274-8769.