SIOUX CITY | Artists, craftspeople, musicians and food vendors will begin setting up shop Friday in Riverside Park for the 24th annual ArtSplash, the two-day arts festival hosted by the Sioux City Art Center. Visitors will begin milling about the grounds on Saturday. 
Erin Webber-Dreeszen, development coordinator at the Sioux City Art Center, said the event draws thousands of people every year to Riverside Park, in addition to over 100 exhibiting artists this year.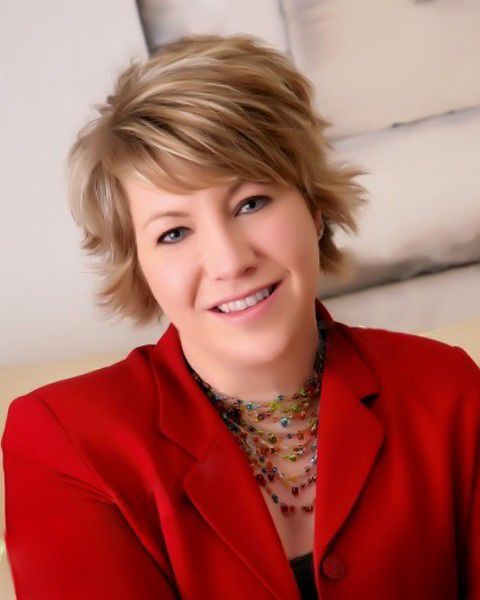 "It's looking like it's going to be a beautiful weekend," Webber-Dreeszen said. "Almost picture-perfect weather, almost too good to be true." 
The festival, she noted, offers something for visitors of all ages and interests -- food stands, children's activities and live entertainment, in addition to the artists. 
This year's ArtSplash Signature Artist is Andrew Johnson, a Kansas City-based artist who creates complex embroidered images on painted fabric. Johnson has exhibited his works in ArtSplash for five non-consecutive years, and has been working on his embroideries for about 15.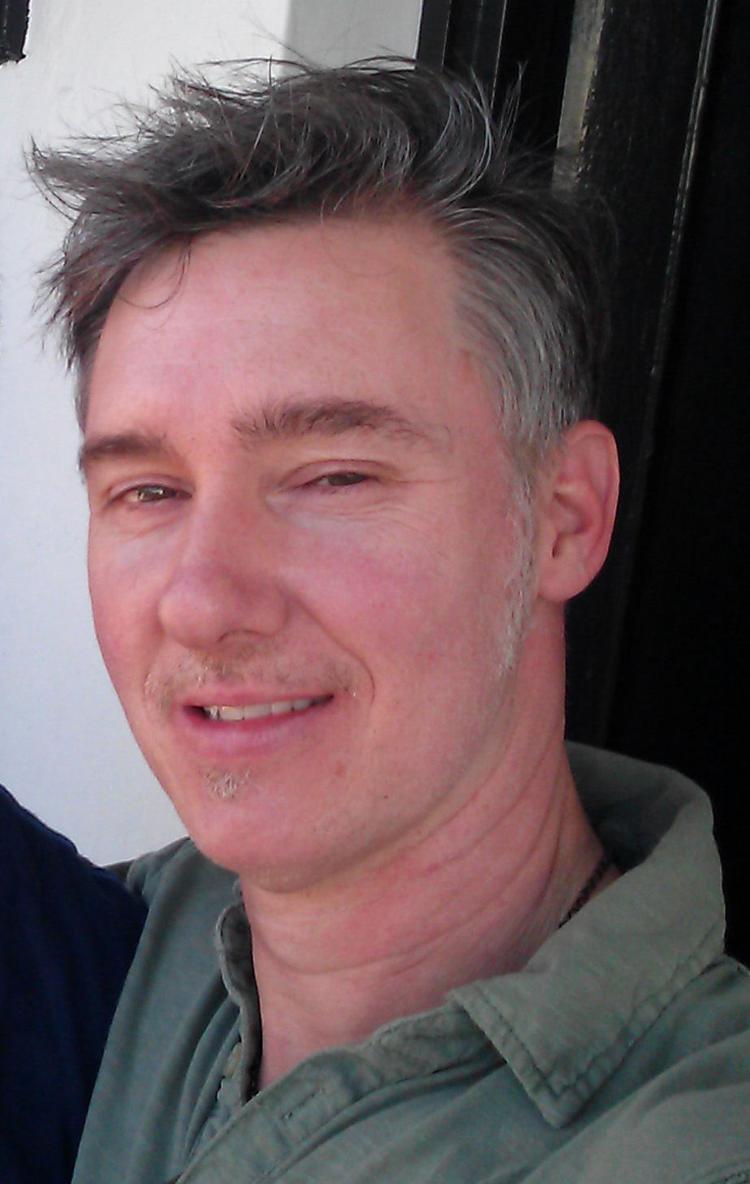 Johnson and his works will be stationed at booth 83 at the fair this weekend. 
The making of one of Johnson's embroidered artworks -- often depicting charming bird, flower or animal scenes -- is an involved process. 
First, Johnson sketches a design -- for which he finds inspiration in nature, animals and his garden. He then inputs the design into a sewing software program, and works on the design until it's ready. Then his sewing machine follows the computerized pattern he laid out, and sews the design onto a fabric background he painted. 
Johnson noted that he is very diligent in his work on the patterns before they are completed and that he pays attention to every stitch -- thus, he calls the work "painting with stitches."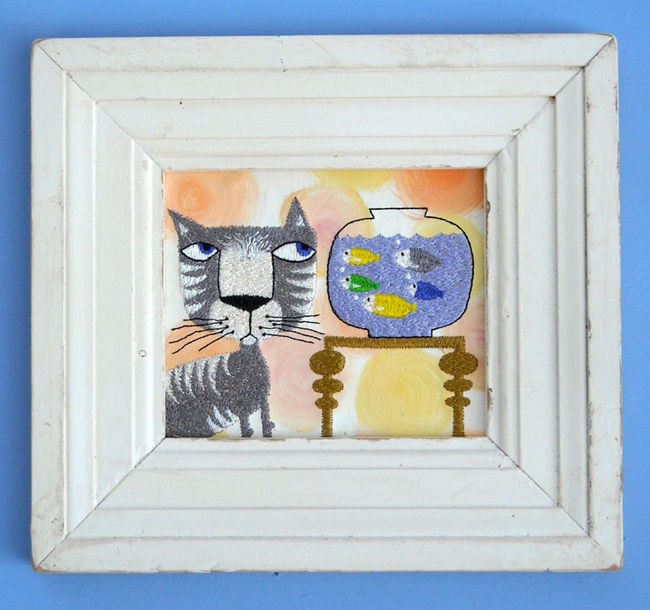 "It's a mixed-media process," he said of the embroideries, which can contain 20,000 individual stitches. 
Even the frames Johnson makes are a bit "mixed" -- they're made from re-used wood, often moldings and trim pieces from old houses. 
A smaller embroidered piece, he said, might take two hours to produce --while a larger one could take 10 or 12 hours to come to fruition. 
The larger embroidery works, about one foot tall by eight inches wide, can cost as much as $300, while a small image of about 2.5 inches by 2.5 inches can be bought for as little as $25. In a typical day, Johnson said he is able to churn out about four or five pieces. 
Johnson began working on his colorful embroideries while he was employed at an apparel company as an embroidery designer.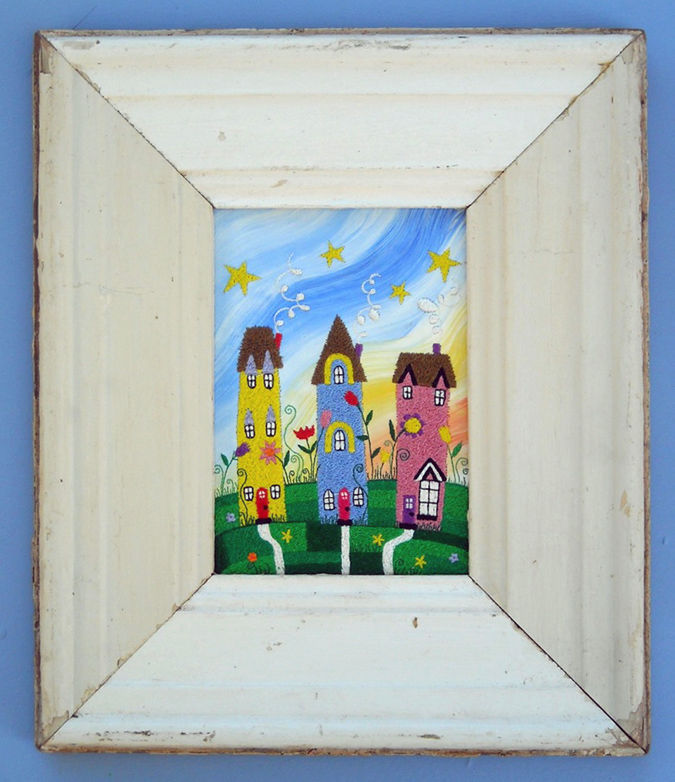 "I started creating my whimsical embroideries on the side," he said. In 2008, he left that job to pursue his art. 
Webber-Dreeszen used the same word as Johnson to describe the embroideries. 
"His work is whimsical, and you know, fun," she said.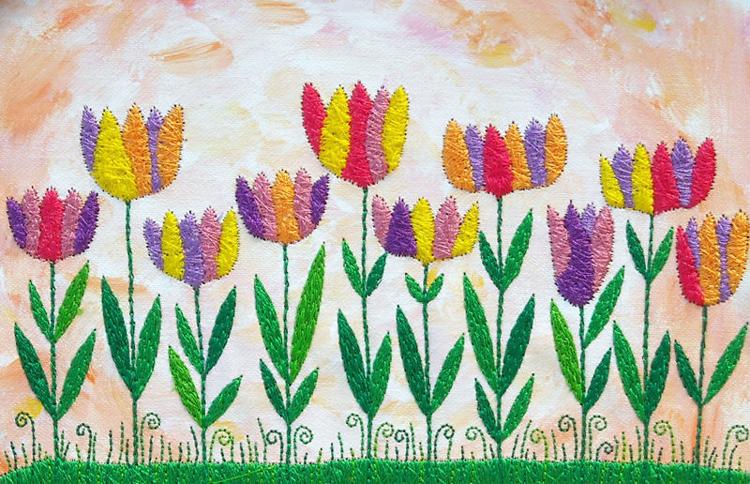 Besides the works of Johnson and his fellow artists, ArtSplash will exhibit a piece from the Sioux City Art Center's permanent collection -- a giant, inflatable sculpture by Sharon Engelstein called "Sharon's Heart #2."
"We thought, well, it's something that can be out on display and it's something that's really bright and colorful, and kids will love it, adults will love it," Webber-Dreeszen said. "It's fun and engaging, and it's really, really cool, so we're going to put it right smack-dab in the middle of the festival so people can see it."