In the national touring production of "Finding Neverland," Billy Harrigan Tighe plays J.M. Barrie, the author of "Peter Pan." The musical, which opens next week in Omaha, shows what life experiences inspired the story and affected his career path. Between a run in Japan and the Omaha opening, Tighe, a veteran of such shows as "Book of Mormon" and "Wicked," answered 10 questions for us.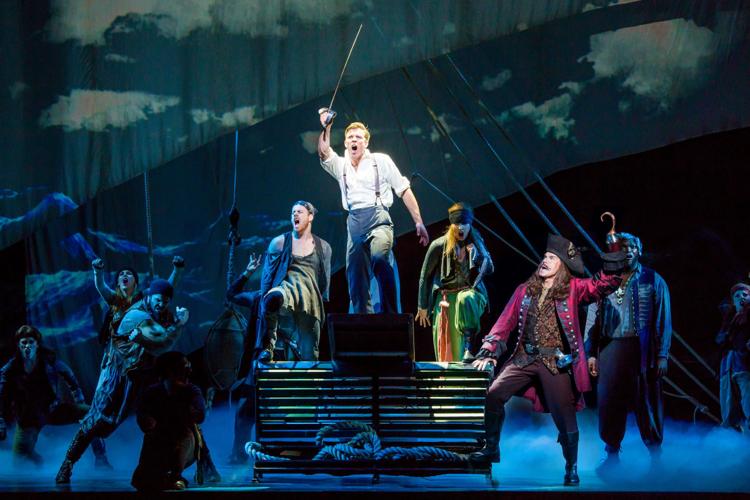 1. Did you have any history with any aspect of "Peter Pan" before now?
TIGHE: I have two vivid memories of "Peter Pan" growing up. The first-ever live show I saw at my local touring theater was a ballet of "Peter Pan." I just remember wondering why none of them were talking. The concept of ballet didn't exist to me yet and I spent the whole time waiting for them to say the lines from the cartoon movie. My other major memory of the "Peter Pan" canon of work is Spielberg's "Hook." I was obsessed with that film and I think the desire to be one of the Lost Boys is one of the reasons I wanted to be an actor.
2. Why is there such interest in its message -- whether it's in "Finding Neverland," "Peter and the Starcatcher" or the original?
TIGHE: As a kid, the show was always about adventure and discovery. But now, as an adult, I'm realizing how many metaphors about life, growing older, time, death are all cleverly placed throughout. So the reason it has such interest is because there's something there for everyone and the central themes are all universal truths.
3. How difficult is it to drive this show? When you're dealing with kids, a dog and a story the audience thinks it knows, it must be daunting.
TIGHE: It certainly can be daunting, but I find the kids, the dog and the story familiarity to be major driving forces on their own. Many of the themes to our show are about imagination, spontaneity and playfulness. The kids and the dogs certainly contribute a ton in that department. I often look to them for inspiration to propel us through the performance rooted in the creativity they bring to the stage.
4. When you've done "Finding Neverland" in foreign countries, how do you make sure it translates? Does the audience respond differently?
TIGHE: Yes. We were just in Japan about a month ago. On a practical level, we have subtitles on the sides of the stage. Our focus while we were there was to perform the show clearly and honestly so that the physicalization of our dialogue matched the intention of the scene.
I'd like to think you could watch the show and still know what's going on without needing any dialogue. The audiences in Japan definitely responded differently than what we are accustomed.
Obviously, the language barrier prevents a lot of the jokes from working. The most noticeable difference is in their attentiveness. They are extremely reserved during the course of the show. They sit quietly and enjoy the performance with razor focus. Amazingly though, the curtain call feels like a rock concert. They wait to show their appreciation and feelings about the show until  the very end and do it collectively as an audience.
5. Has it had an effect on you? Do you do things to keep the "kid" in your own life?
TIGHE: "Finding Neverland" has had a massive effect on me. In this career it's very easy to be focused on your career and the competitive nature of our business. This show has been a firm reminder that we all got into this business because we loved to play make believe. It's about fun. It's about discovering who you are and remembering that kid who saw their first show and thought "wow that looks like fun!" I still feel that I have a lot of the "kid" in my own life. Most days I'm amazed that I'm not still 18 years old, because I'm still waiting to feel like a grownup.
6. How does this role differ, for you as an actor, than other leading roles you've had? It seems more adult than both Elder Price and Fiyero, two roles you've played.
TIGHE: It's definitely a turn toward adult in comparison to Elder Price and Fiyero. The most noticeable difference on my end is actually the "character" that Barrie possesses. Most of the roles I've played until this point have all been ingenues who fall into the broad category of "young selfish jerks who are likable in the end." Barrie isn't like that at all. He's obviously older in tone and a leading man, but his "character" is actually opposite of the others I've played.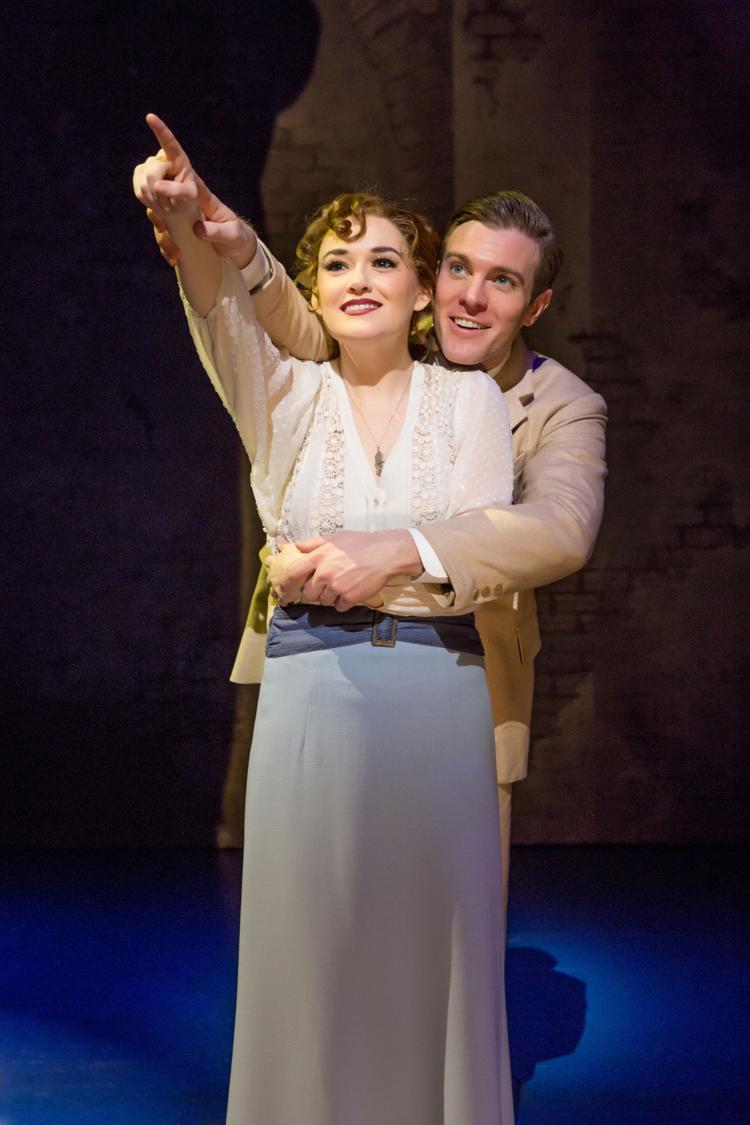 7. It also seems like a bigger singing challenge.
TIGHE: Vocally, the show is difficult, but not any more than others I've had to do. It requires a lot of flexibility between powerhouse belting and light falsetto, which provides some unique challenges, but, thankfully, the show fits comfortably in my range. The biggest challenge is the physicality. I'm on the stage about 95 percent of the show running around and acting like a kid. Remembering to stretch and doing a lot of running has proved to be extremely helpful for finding the stamina to stay fresh eight shows a week.
8. What is it about touring that you like?
TIGHE: This is my sixth time out on a National Tour like "Finding Neverland." There are always obstacles and challenges that come with touring, but a lot of fun and once-in-a-lifetime experiences as well. I've been to and performed in almost every state and several countries and I couldn't think of a better way to spend your 20s. It's opened my eyes to a world view that I never could have had without it. (Even better: His real-life wife is playing his stage wife in this production.)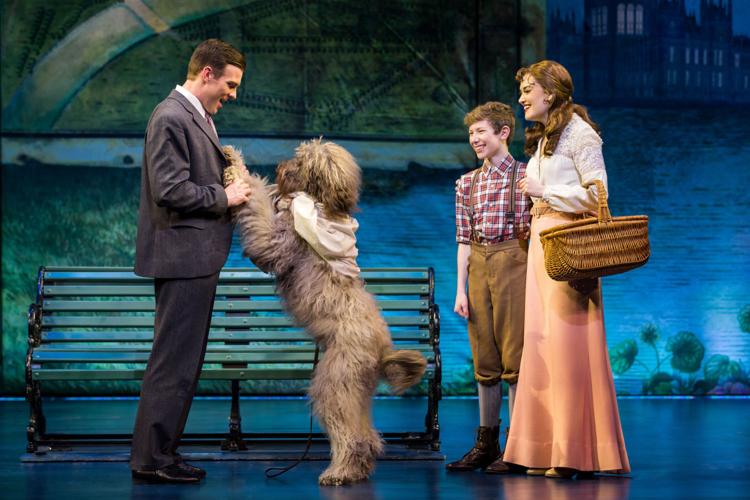 9. What's the best advice you can give other actors about being on the road?
TIGHE: Empower yourself to be on top of your finances. Traveling 100 percent of the time requires a lot of expenses and it's easy to lose track of where your money is going. Create a system of accountability that works for you and stick to it. Open up rewards programs with every hotel, airline and rental car that you can think of. Open the best travel credit card you can find and use it exclusively. Then once you're done you'll have more rewards points than you could possibly imagine.
10. How do different Hooks affect your performance?
TIGHE: Between full-time actors playing the role and understudies, I've worked with five different Hooks. They are all totally different and bring out different shades in my performance. Since Hook is an embodiment of Barrie's darker side, I try to watch what they are doing and embody aspects of their performance in my own.