Sammy Ferber hasn't known life without "Rent."
The show premiered the year he was born. His mom routinely played the original cast album in the family car. And, when he was attending New York University, he was in a version of the show that attracted the attention of Broadway producers.
Cast in the 20th anniversary national tour, Ferber is now a part of its history – and that's just great.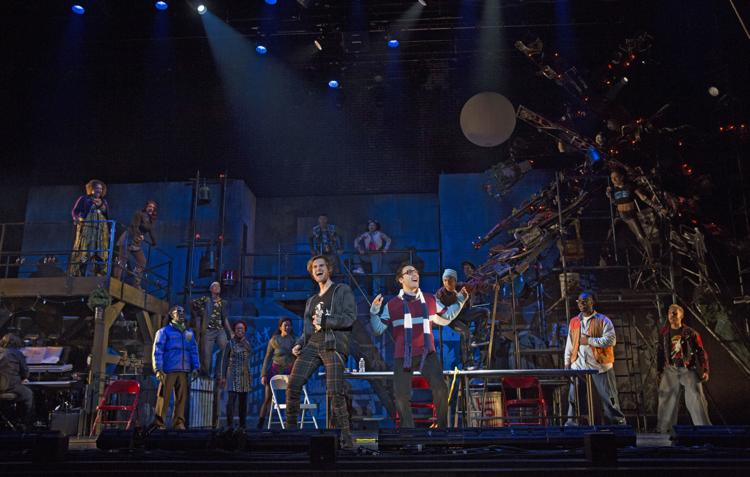 "It's like the best work/study ever," the 21-year-old says. "It's like applying everything you learn in class."
While Ferber watched films, read books and visited sites the Pulitzer Prize-winning musical references to get a sense of the era, he has found personal parallels that help him understand what the characters are going through.
"I couldn't relate to having AIDS or friends with AIDS, but I could relate to the character of Mark, a creative guy who knows that he has some story to tell," he says. A budding writer, Ferber has struggled to understand why his compositions don't work. Like Mark, he wants that aspect of his career to click.
But the acting aspect? That's another story.
One of four actors who were spotted in the NYU production of "Rent," he was offered a job before earning his degree. "The first year, I took personal leave and they held my spot. I was in the ensemble and I figured I'd go back to school after one year. Then, they offered me a leading role and I realized I wasn't going to say no to that. I wanted to keep the momentum going."
That elusive degree? It could be part of the plan after the current "Rent" tour ends in June but Ferber really wants to see where auditioning will get him.
Already, he says, he has learned plenty that isn't taught in college.
"At school you may have 10 to 14 performances of a show. We just passed our 400th. No one teaches you how to act in the same show for months on end. I had to learn how to keep it fresh so the audience believes it's happening for the first time."
A budding filmmaker, Ferber's character chronicles the lives of his friends who are dying of AIDS. To get a sense of his world, "I started carrying a camera around with me. It changes how you look at the world. You're an observer."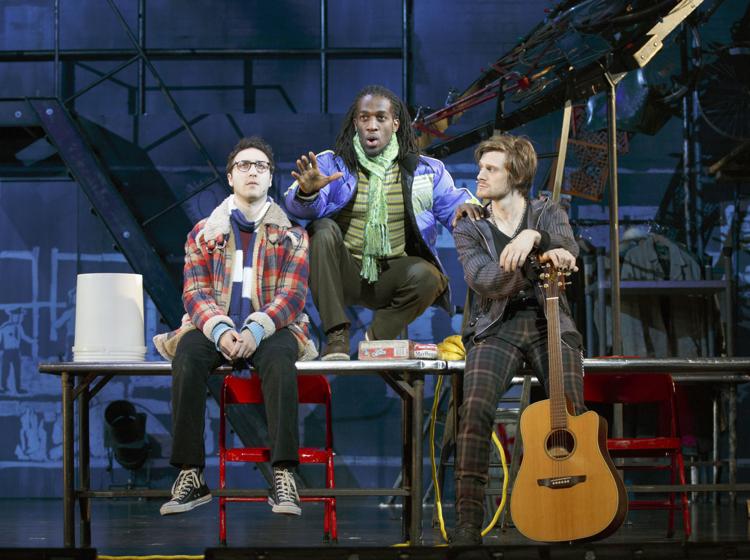 Documentaries about the era ("How to Survive a Plague" and "Paris is Burning," among them) helped inform the character. Specific New York sites were on on his must-see list.
Now, Ferber thinks about what the character would be doing today, more than 20 years later. "I'd like to think he's doing essays on YouTube but he's a purist and he's still using film."
While many consider the show a period piece, Ferber says there's plenty for another generation to take from it.
The musical's theme – "no day but today" – has resonance among millennials but it's not "you only live once," it's "make the most of every day you have. Don't waste it."
That's part of the reason why Ferber wants to continue auditioning. In acting school, he says, "you learn how to make a scene work when it doesn't come naturally. When it does, you just go with it. You're in the zone. But sometimes something else may be distracting you and you've got to be able to deliver. That's where all the techniques and methods pay off."
Even better, performing before a live audience never gets boring. "It may be repetitive but there are always new things to discover. Every audience is different; they're always reacting to different things."
And, with "Rent," there's the opportunity to sing those iconic songs.
"Seasons of Love," he says, is "a gift we are giving to the audience. It's as if we're saying, 'We know the next act is going to be rough. But before we get into that, we want to give you this one shining moment.'"
It's also one of those rare times when cast members make eye contact with the audience. ("It's not about us," Ferber says.)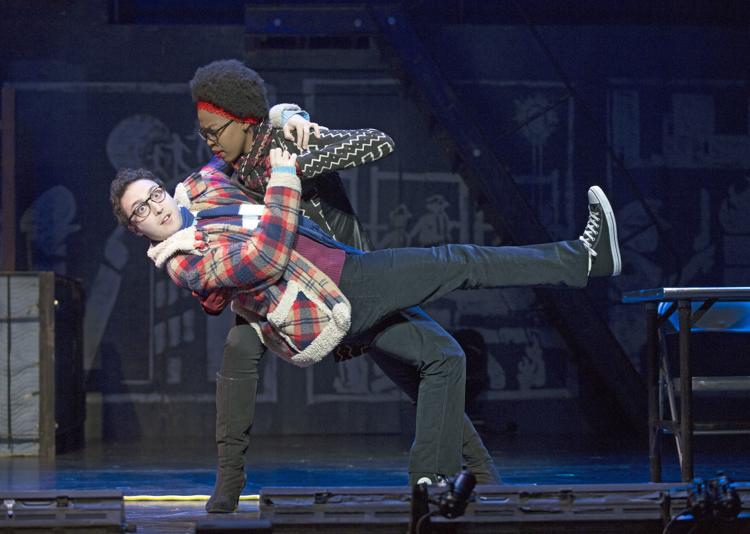 Though fans have come to expect certain hallmarks from each production of Jonathan Larson's musical, it's performed by a diverse cast.
Like "Hamilton," it doesn't specify race. "Over the years (producers) have tried to mix it up," Ferber says. "That's what's so great about it. It reflects the diverse group of people who were living in the East Village at the time."