SIOUX CITY | After nearly 40 years of working for L.G. Everist, Mark Bowden said he'd like to take up surfing.
That should come in handy since Bowden, a painter and sculptor in his spare time, makes artistic surfboards out of paulownia wood.
"It's always been a dream of mine to head off to California with my wife," he said. "I'd be able to surf a little and work on my art on a daily basis. Yeah, i'd love that."
Bowden will be one of the three artists represented at "Plan B @ the Benson," at 5 p.m. Sept. 15 in Suite 240 at the Benson Building, 705 Douglas St.
The show will also feature work from abstract artist Jamie Bowers and Jennie Bye, who practices a form of painting that's been around since the days of the pharaohs.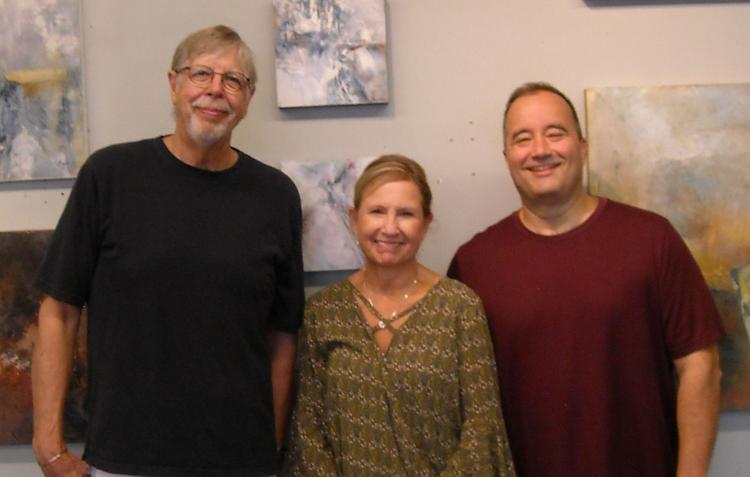 "I do encaustic painting, which is also known as hot-wax painting," Bye explained. "I add colored pigments and damar resin crystals to heated beeswax. By making my own paint, I can control the pigmentation and adjust the opacity or transparency of the mixture as needed."
A former Sioux City Art Center education coordinator who moved back to her native Sioux Falls four years ago, Bye learned about encaustic painting following a trip to Santa Fe, New Mexico.
"The art fascinated me and I began researching the process," she explained. "When I work on a piece, I feel like an archaeologist on a dig site, carefully removing wax and uncovering underlying layers."
Encaustic art allows Bye to move away from more traditional tools like a paint brush. Instead, she uses flat griddles, a heat gun, a propane torch and, lots and lots of beeswax.
Has she ever been burnt by hot beeswax?
"More often than I'd like to admit," Bye said.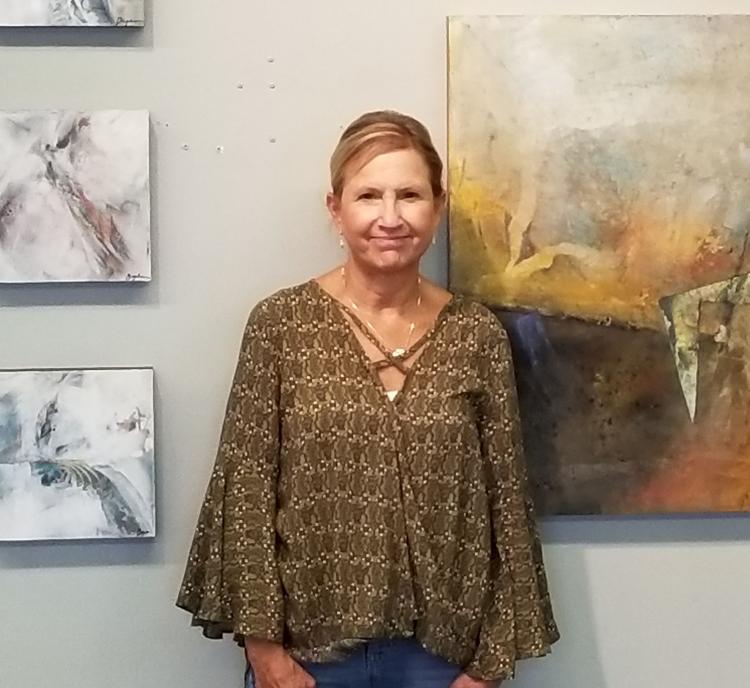 Still, it's a small price to pay when creating one-of-a-kind art.
"I love being able to show off my pieces," Bye said. "It is something that's always made me happy."
Bowden knows exactly what Bye means.
"I'm a slow painter but I know when a piece is done and know when it's working," he said. "It's an instinct that you learn to listen to."
An abstract painter who began producing pieces in elementary school, Bowden has always created art.
"Even when I was raising a family and having a job that required a 50 to 60-hour work week, I've always had a love for art and a desire to create."
Reflecting on his lifelong hobby, Bowden knows art will never make him a millionaire. It doesn't matter to him.
"I can't live without doing (art)," he said. "It's an affliction."