If you're scrambling to get a last-minute gift, take a look at "The Art of Coco," another of those books that chronicle the evolution of an animated film.
In this volume, the film's directors provide a brief overview of what they did, then cede the ground to sketches, photographs and quick-hit explanations from a variety of people.
The book (which isn't credited to any author) is less detailed than others, but it has plenty of visuals to admire.
Early on, Zaruhi Galstyan offers a digital picture of Miguel's family. It looks like a Mary Blair painting but no one makes the connection. Similarly, there are views of Mama Coco that resemble several characters in "Pocahontas," but there's not the hat tip there, either.
Because Disney and Pixar are big on authenticity, "Coco" involved a number of Mexican-American artists who made sure clothes, customs and landmarks were correct.
Details of the Rivera family shoe shop are fairly intense. You can see exactly where each piece of the shoe-making process emerges. The Land of the Dead (where Miguel goes to find his idol) bubbles with specifics, too. Icons reflect the colors and art you might find in Mexico; animals look very similar to ones carved in wood and sold on the streets. Pepita, for example, has markings that are immediately recognizable. The los alebrijes boast bright colors and appear to answer questions tourists have been asking for years.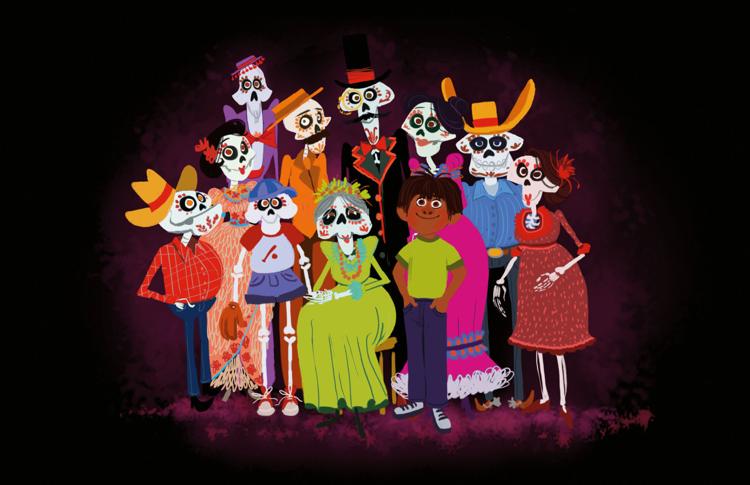 When Miguel goes undercover in the Land of the Dead, character art director Daniel Arriaga took photos of a boy (presumably his son) in Jack Skellington-like makeup. It's easy to see him in Miguel and how the simple guise works. Miguel, in fact, is one of the most believable kid characters in a Disney film, thanks largely to the great voice work by Anthony Gonzalez. He doesn't get credit in the book but he's an important part of the film's success. You could say his contribution is art, too.
Fans of the movie could be inspired to use the artists' preliminary sketches as a jumping off point for their own artistic endeavors. One look at the Dead Riveras and you feel like you have to grab a pencil and start creating your own skeletal family tree.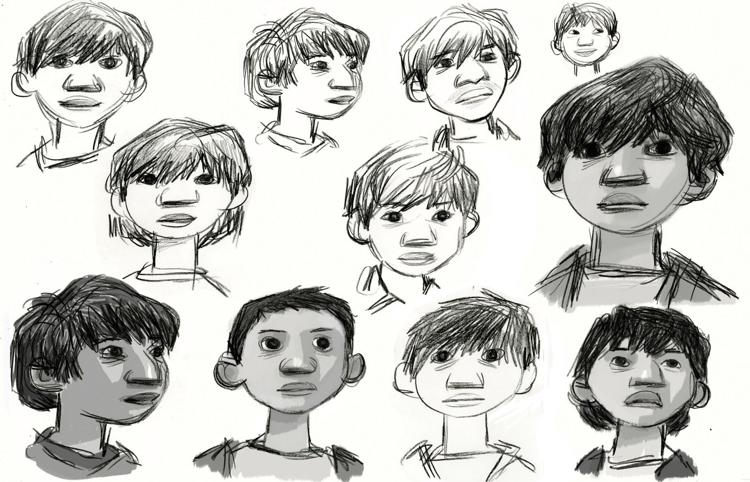 Because these books are such an important part of preserving a film's artistic sensibility, it would be great if they all had more text, detailing more of the process. The sketches, paintings and photographs are incredible.
But sometimes they make you want to continue the journey and discover more about the people who made them come together.
"The Art of Coco" is published by Chronicle Books.