When Walt Disney's name was prominently displayed on all of his company's work, it was hard to imagine who actually did the work.
The men and women toiling in the animation trenches, however, weren't on an assembly line. As the "They Drew As They Pleased" books have shown us, they were real artists trying to bring their own sense of style to the company's films.
The third installment, "The Hidden Art of Disney's Late Golden Age, the 1940s, Part Two," (whew!) makes you wish "Don Quixote" actually happened. Featuring a lighter touch than we've come to associate with those early years, it was championed by Eduardo Sola Franco, an Ecuadorian artist who brought great ideas to an idea that didn't really fit in the studio system.
The book, written by Didier Ghez, includes letters from Sola Franco and others cracking a window on the world they were in. "I am happy as can be when I realize that I am working on 'Don Quixote,'" Sola Franco wrote. "I let my imagination flow and I have already created a long series of marvelous scenes."
When he was asked to share the process, cracks started to show. Sola Franco's story is just one of the "might have been" tales Ghez tells.
Illustrated with the works by those who lit the first spark of inspiration, "Part Two" shows early sketches for "Peter Pan," various editions of "Fantasia," "Dumbo" and "Pinocchio" and introduces us to folks who weren't hailed as part of the Nine Old Men.
Mary Blair, who has gotten her due in other books, wasn't the only woman working at Disney, just the one with the highest profile. This book introduces Fini Rudiger and Retta Scott, two others who also had influence.
Because this is concentrated on a specific era in Disney's animation history, "Part Two" is able to do those deep dives into little-known artists. It's a fascinating look – one that should be encouraged into other eras, too.
Ghez doesn't do much more than interview relatives and share correspondence, but it works under his premise and lets us see plenty of drawings that inspired others.
Contemporary animator Andreas Deja does a foreward that talks about Joe Grant and his influence on two generations of Disney artist. The chapters that follow bolster his praise, showing how Grant affected those early artists and served as a mentor for the ones who followed.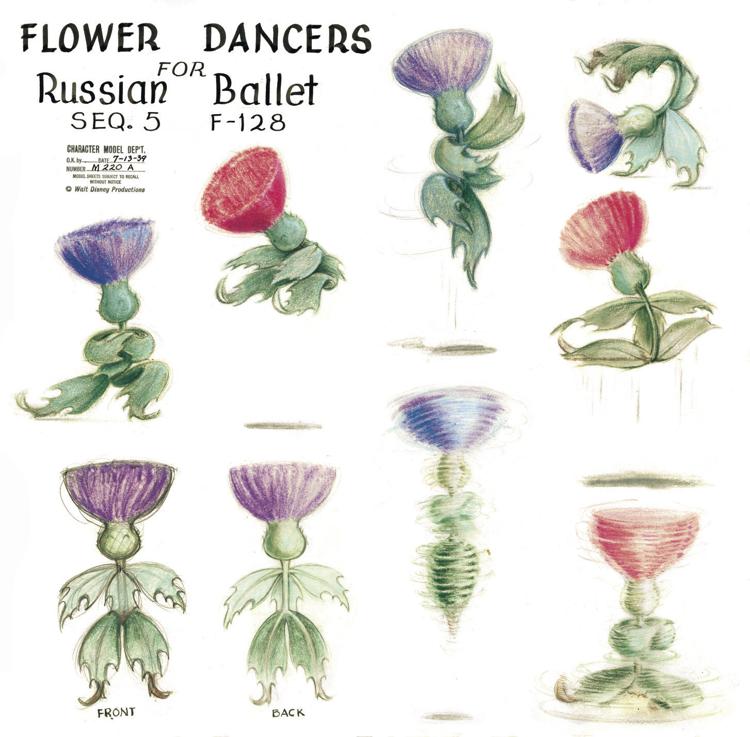 If you're a Disney geek, this is a book you need. It's like the missing sketch in a notebook. It tells so much.
"They Drew As They Pleased: The Hidden Art of Disney/s Late Golden Age, the 1940s, Part Two" is published by Chronicle Books. It retails for $45.