SIOUX CITY | Kelsey Patterson loves books that take her to places she's never been before.
This is why the reader service specialist for the Sioux City Public Library was so intrigued with "The Last Ballad," a novel set in the Appalachian foothills of North Carolina in 1929.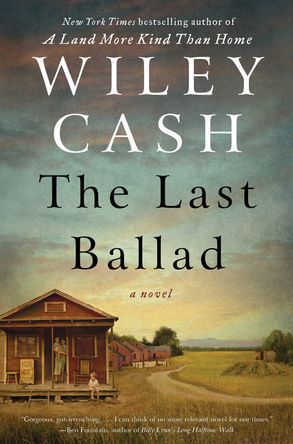 The 2017 book, written by best-selling author Wiley Cash ("A Land More Kind Than Home"), revolves around 28-year-old Ella May Wiggins.
Ella May's no-account husband had abandoned her and their four small children.
That meant Ella May had to take any job in order to support herself and her family. She found employment, working the night shift in a textile mill in Bessemer City, North Carolina.
The job was dirty and dangerous and paid next to nothing. 
However, Ella May saw a light at the end of the tunnel when union activists began circulating leaflets at the mill.
"The best thing about the book was that it was inspired by actual events," Patterson, a fan of historical fiction, explained. "This gives the story more depth because it has a basis in reality."
Also noteworthy was that Ella May's story was told from the perspective of her daughter Lilly, 75 years later.
"Lilly was now an elderly woman and she's recounting the events that transformed the family to one of her nephews," Patterson said.
A chronicle of an ordinary woman's struggle for dignity in the face of oppression and injustice, "The Last Ballad" compares well with books like Ron Rash's "Serena" and Dennis Lehane's "The Given Day" as well as movies like "Silkwood" and "Norma Rae," she said.
While Patterson's second book selection also has a pair of strong women as its leading characters, "My Grandmother Asked Me to Tell You She's Sorry," leans closer to the ridiculous than it does to realism.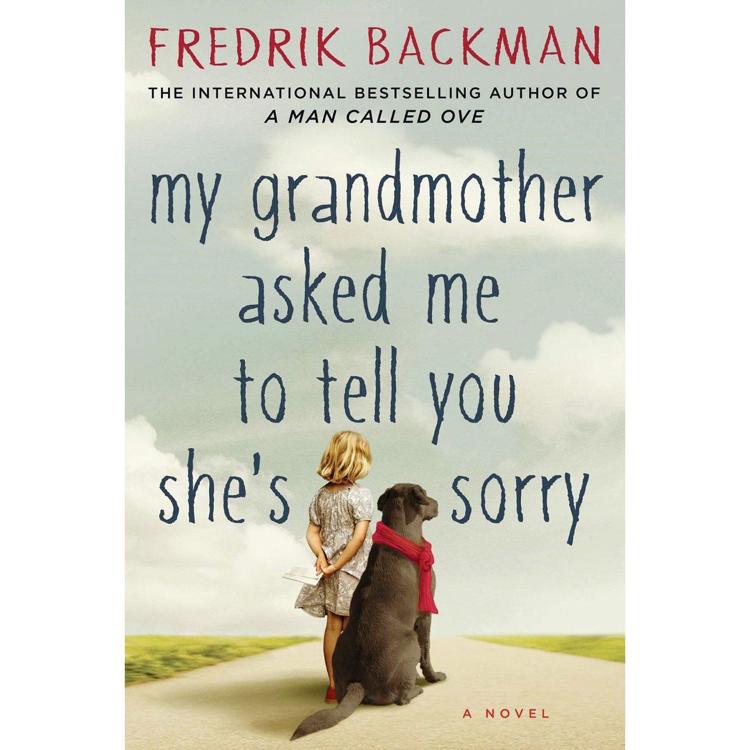 Written by Swedish novelist Fredrik Backman, the charming, warmhearted "My Grandmother Asked Me to Tell You She's Sorry" is told through the eyes of Elsa, a 7-year-old girl who can't connect with kids her own age.
Instead, Elsa's best (and only) friend is her 77-year-old grandmother, who is, if truth be told, more than a bit batty.
How batty is Granny? Well, she likes to stand on balconies and shoot random strangers with her paint gun. So, steer clear if you don't want to be a moving target.
"The grandmother is a true eccentric," Patterson said. "That's why Elsa finds her so intriguing."
Elsa also loved her Granny's nighttime tales centered in exotic places like "The Land-of-Almost-Awake" and "The Kingdom of Miamas," where everybody is different and nobody needed to be normal.
"When the grandmother dies, she leaves Elsa with a series of letters, apologizing to the people she had wronged in her life," Patterson explained. "Delivering Granny's letter becomes Elsa's greatest adventure because it puts her face-to-face with the drunks, the monsters and the scary old crones from Granny's colorful past."
Patterson likened Backman's fanciful mix of fantasy and fiction to the writing of Roald Dahl ("James and the Giant Peach," "The BFG" and "Fantastic Mr. Fox").
On the surface, "The Last Ballad" and "My Grandmother Asked Me to Tell You She's Sorry" don't have much in common. Yet Patterson said both books tell the story of females who are strong, defiant and willing to march to a different drummer.
"I like both books because they deal with life and death issues of women who see things in very unique ways," she said. "It was entertaining to see the world through their eyes."