"Roseanne," "Will & Grace" and "Dynasty" will be back on TV next year. So, too, will "American Idol," "The X-Files" and a junior version of "The Big Bang Theory."
What is this? Diary of a wimpy network programmer?
Considering last season brought "This is Us," "The Good Place" and "Stranger Things," it could be a way of hedging some bets, particularly with the rise of Netflix and Amazon series.
When the broadcast network heads announced their new seasons last week, they also indicated these reboots weren't traditional orders. "Roseanne," for example, will only be around for eight episodes. "Will & Grace" is booked for 12.
Shorter runs are more attractive to stars who want to have careers in other media. HBO has been able to attract big names to series largely because it's not asking for a long time commitment. If the series doesn't become the next big topic of conversation (thank you, "13 Reasons Why"), it can be dropped quickly.
By network, here are the shows you can expect to see next year:
ABC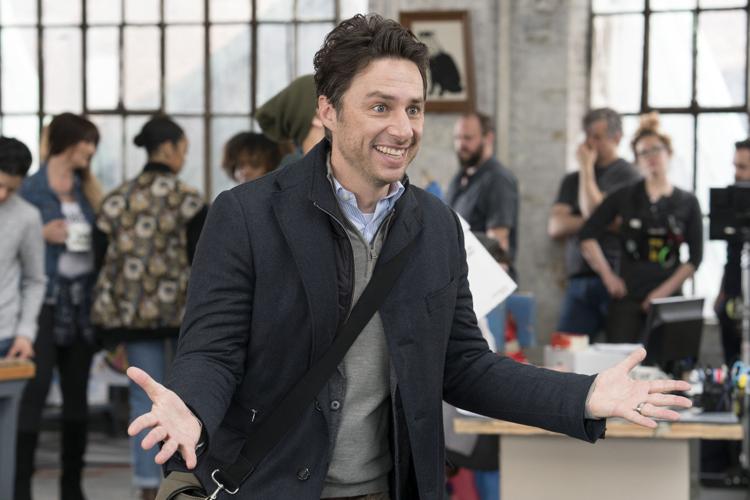 "Alex Inc." – Zach Braff (from "Scrubs") plays a radio journalist who decides to become an entrepreneur.
"American Idol" – The singing competition returns (on another network) with Katy Perry as one of the judges. Ryan Seacrest seems likely to host since he's now on an ABC daytime talk show.
"The Bachelor Winter Games" -- Now, those wacky singles compete in winter athletic challenges.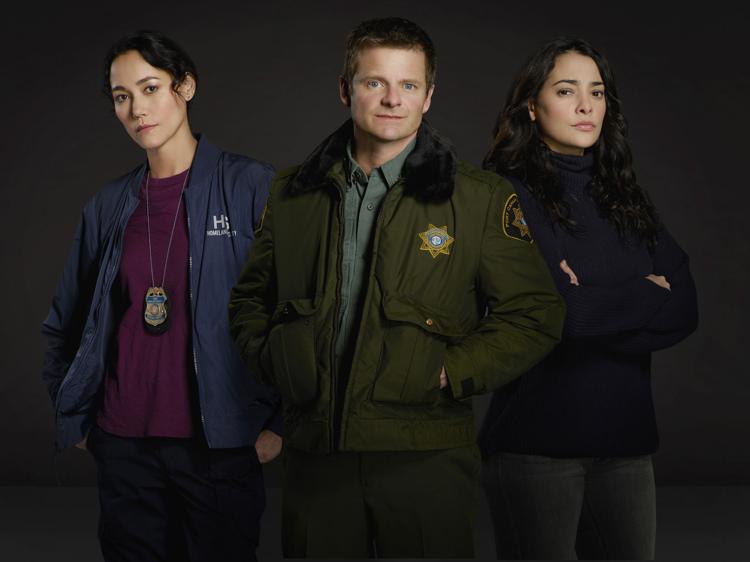 "The Crossing" – Americans seek refuge in a small U.S. fishing community as they try to avoid a war. Steve Zahn stars.
"Dancing with the Stars Junior" – Celebrity kids gets a chance to do what their parents have done. Look for more Palins and at least one Jackson in the mix.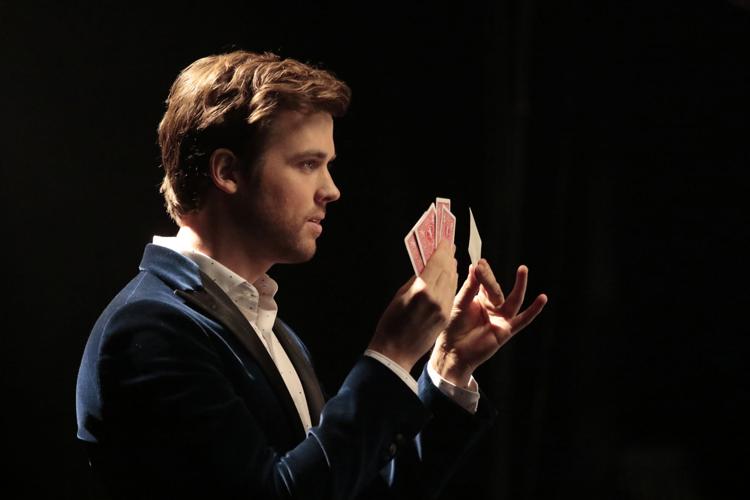 "Deception" – Jack Cutmore-Scott plays a magician who joins the FBI to help catch criminals.
"For the People" – A drama set in U.S. District Court. Shonda Rhimes produces.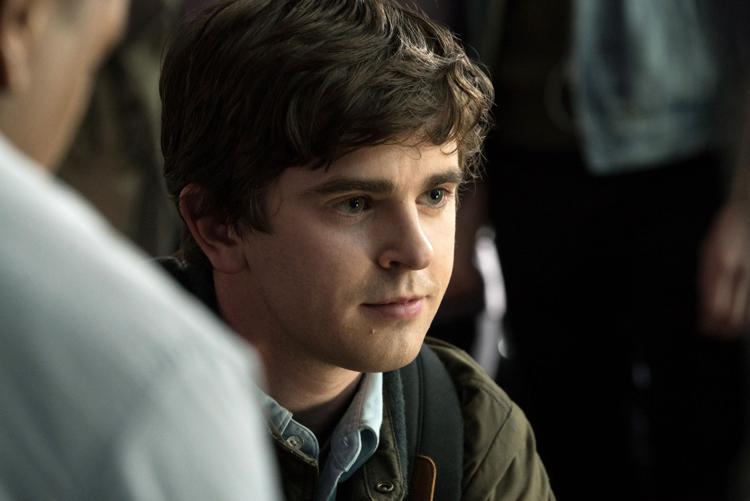 "The Good Doctor" – Freddie Highmore, who played Norman Bates on "Bates Motel," turns up as a physician with autism and savant syndrome.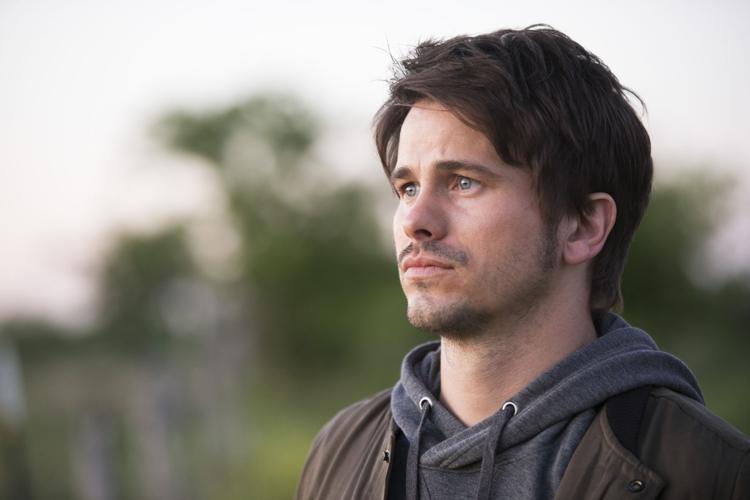 "The Gospel of Kevin" – Jane Lynch tried to save the world. Now it's Jason Ritter's turn. He plays a man who's instructed to help others.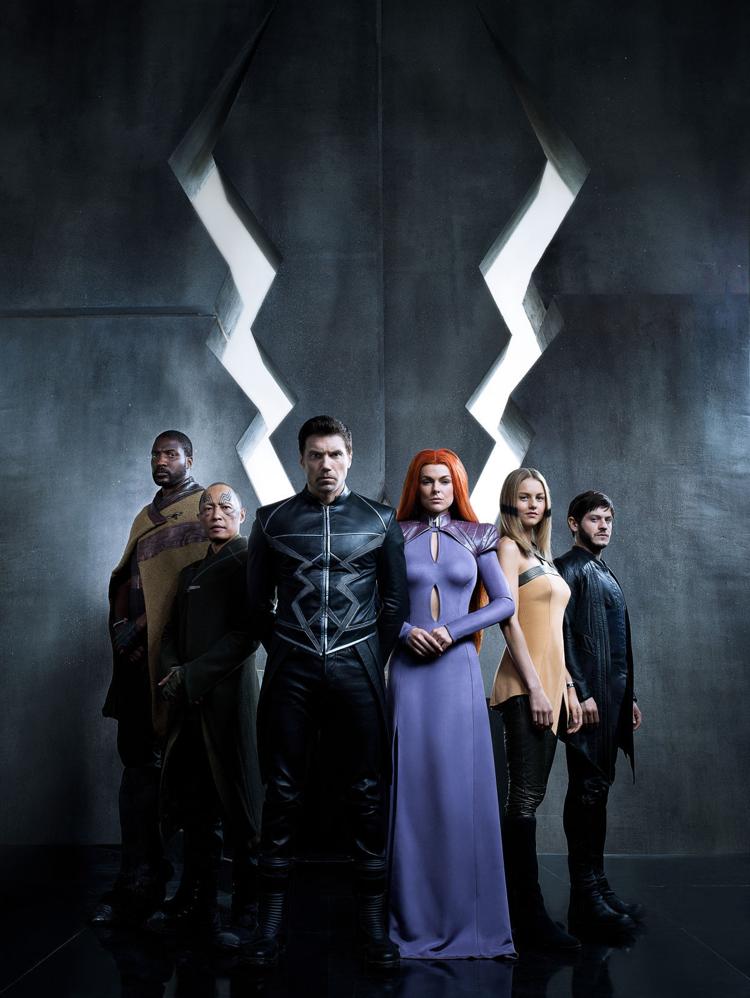 "Marvel's Inhumans" – Black Bolt (Anson Mount) hits television in this superhero series about the king of the inhumans and his family.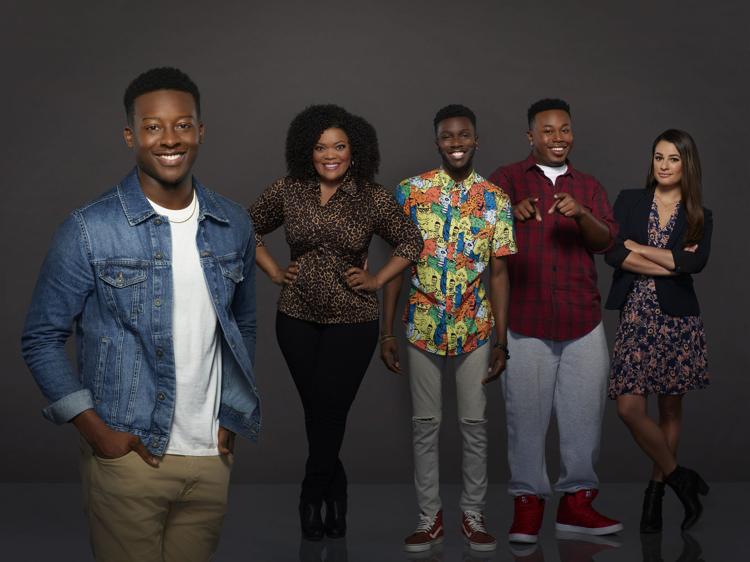 "The Mayor" – Brandon Michael Hall plays a rapper who, unexpectedly, becomes mayor of his California hometown.
"Roseanne" – The Conner family is back (including Dan, don't ask), ready for more adventures and both Beckys. In case you didn't know, two actresses played the daughter. This fall, the original Becky (Lecy Goranson) will return and the replacement one (Sarah Chalke) will play another character.
"Splitting Up Together" – A couple finds their love rekindled once they start talking divorce. Jenna Fischer and Oliver Hudson star.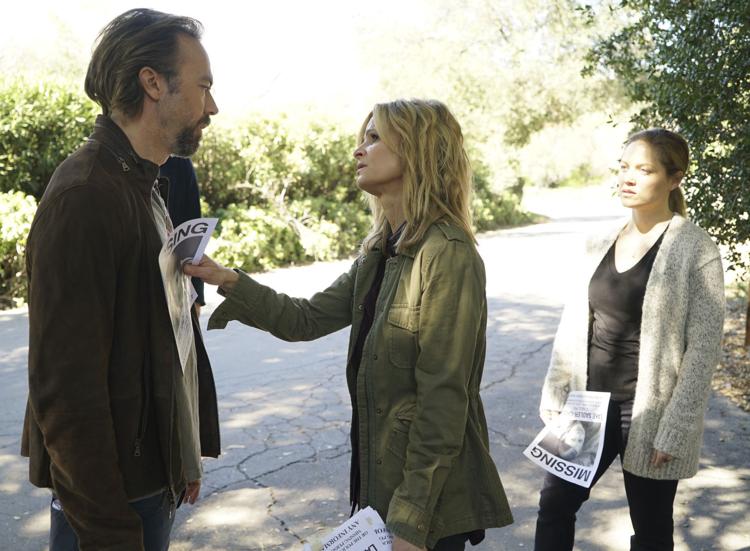 "Ten Days in the Valley" – A producer of a TV show discovers her daughter has disappeared. Kyra Sedgwick stars. It's a drama.
CBS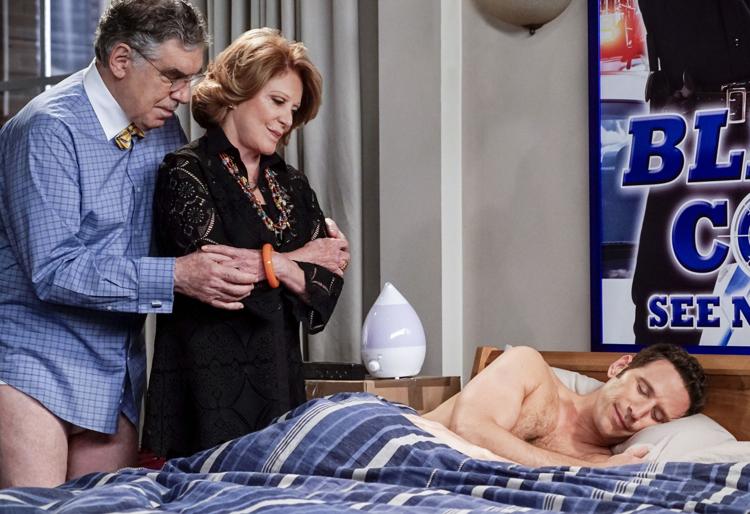 "9JKL" – An actor lives near his parents and tries to juggle career and family. Mark Feuerstein stars.
"By the Book" – A man pushes himself to live strictly by the Bible. It's based on A.J. Jacobs' best-selling "The Year of Living Biblically."
"Instinct" – Just when you think you're out – that's Alan Cumming as a former CIA operative who's pulled back into work.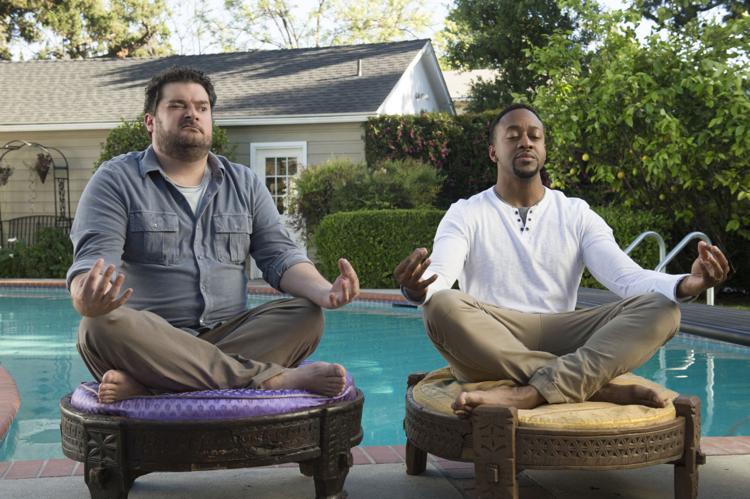 "Me, Myself and I" – Bobby Moynihan (from "Saturday Night Live") and John Larroquette star in this comedy about a man at different stages of life.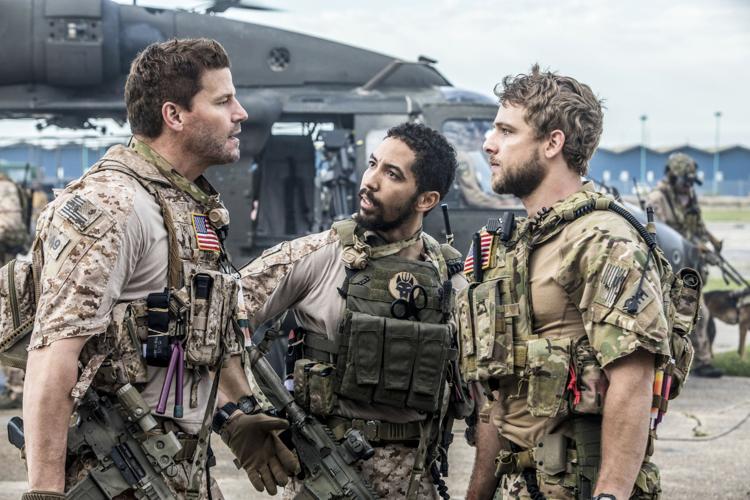 "Seal Team" – David Boreanaz doesn't get much of a rest. Seguing from "Bones," he plays a member of a Navy SEAL team.
"Wisdom of the Crowd" – Jeremy Piven plays a tech guru who creates an app to solve crimes.
"S.W.A.T." – A reboot of the old ABC series, now starring Shemar Moore.
"Young Sheldon" – A look at the "Big Bang Theory" character before he became the obnoxious scholar. The mother ship is back, too, so don't worry about Jim Parsons having to appear younger. The role will be played by a kid.
THE CW
"Black Lightning" – Another DC comics character, Black Lightning is a masked vigilante who decides to settle into family life. He sees the rise of a gang, however, and decides he has to get back in – to save his community. Cress Williams stars.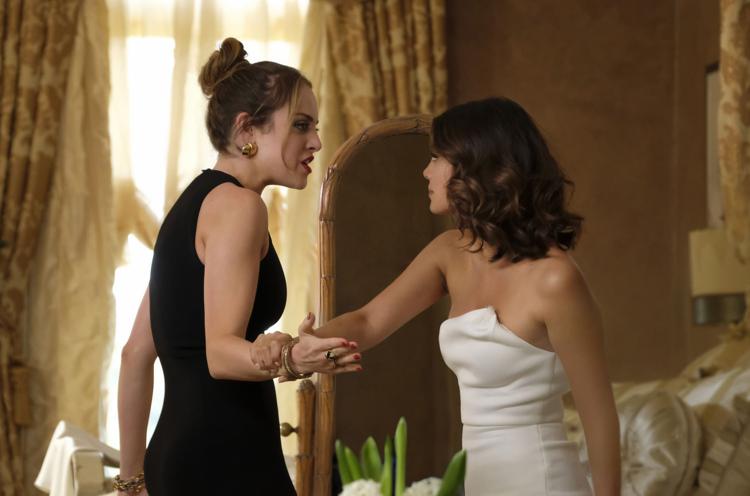 "Dynasty" – Those crazy Carringtons are back for more soap opera fun. While the cast is different (Grant Show is now Blake Carrington), the machinations are just the same. The vibe, however, is noticeably younger.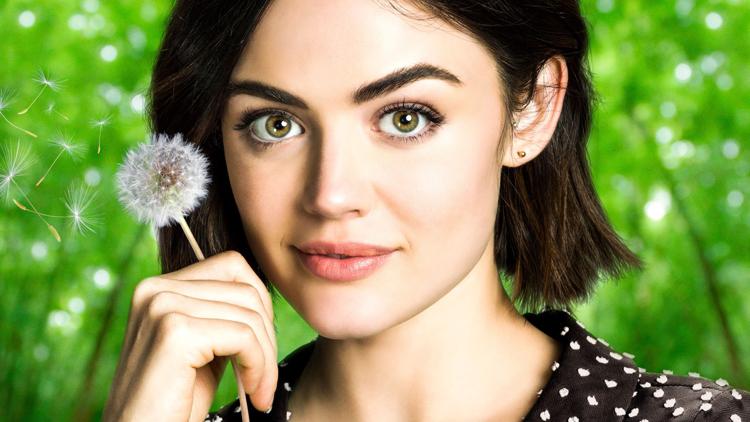 "Life Sentence" – Instead of "living for the moment," a girl who thought she was dying from cancer, discovers the disease has been cured and she has to make long-term decisions. Lucy Hale ("Pretty Little Liars") stars.
"Valor" – Matt Barr and Christina Ochoa play two helicopter pilots who return from a top secret mission to Somalia. Naturally, they decide to find the others who were reported to be missing.
FOX
"9-1-1" – Like Dick Wolf, Ryan Murphy and Brad Falchuk decided to look into the lives of those who serve. In this new procedural, Angela Bassett brings us into the lives of emergency response providers.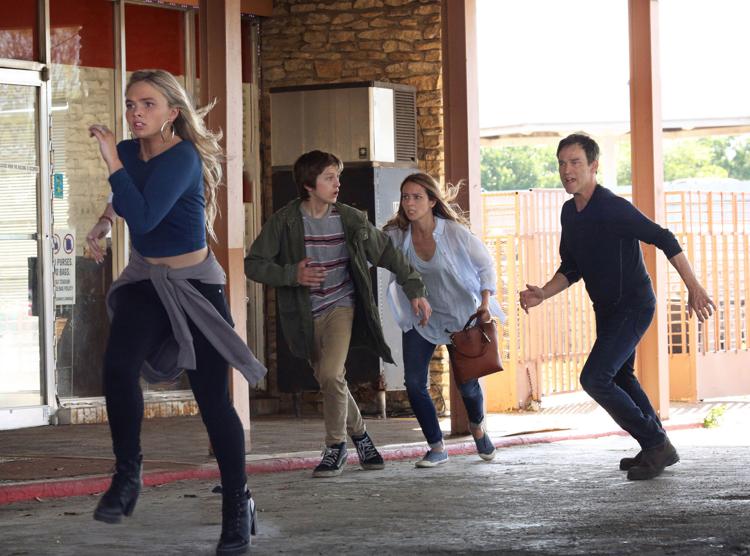 "The Gifted" – Parents discover that their kids have super powers. Stephen Moyer and Amy Acker play the parents. Natalie Alyn Lind and Percy Hynes White are the kids.
"Ghosted" – Are we surrounded by aliens? And who are we going to call? That's where Craig Robinson and Adam Scott fit in. They play two unlikely partners charged with saving the world from aliens.
"LA to Vegas" – What really goes on in an airplane? We discover in this comedy from Will Ferrell. Jackpot Airlines takes gamblers to Las Vegas from Los Angeles and offers up plenty of stories. Look for Dylan McDermott as the pilot and Kim Matula as a flight attendant.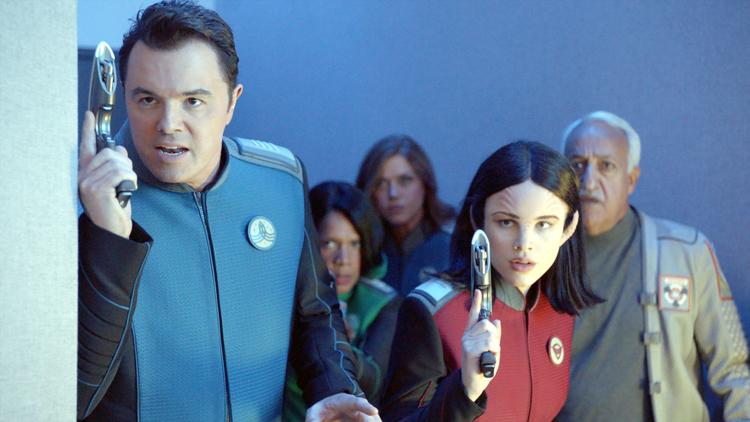 "The Orville" – Seth MacFarlane goes deep into space with this one-hour sci-fi adventure that manages to poke fun at the genre, too. McFarlane stars with Adrianne Palicki, Scott Grimes, Penny Johnson Jerald and Mark Jackson.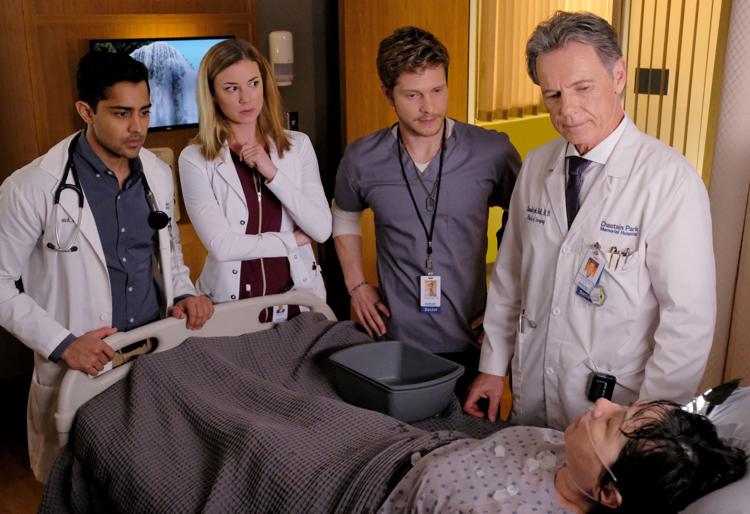 "The Resident" – Three doctors at different stages of their careers and one nurse pull us into the world of medicine. Or so we're told. Matt Czuchry (from "The Good Wife"), Manish Dayal, Bruce Greenwood, Shaunette Renee Wilson and Emily VanCamp star.
NBC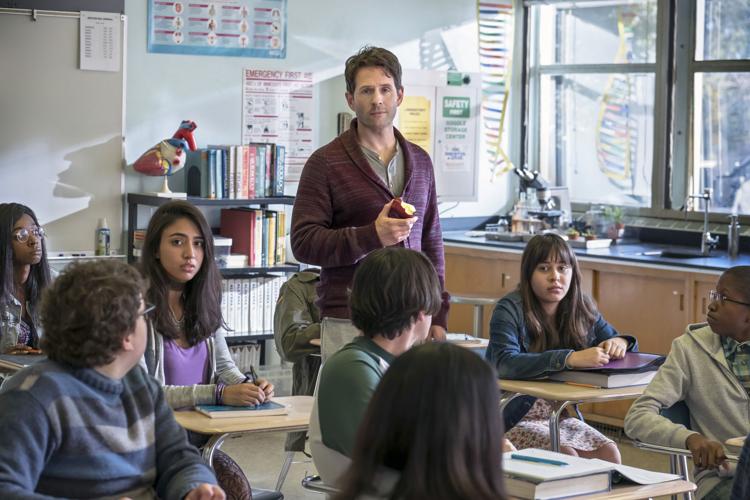 "A.P. Bio" – If you liked "School of Rock," you might enjoy this twist on teaching. Glenn Howerton plays an Advanced Placement biology teacher who uses his students for his own benefit.
"The Awesome Show" -- A look at scientific and technological advances that are happening in the world.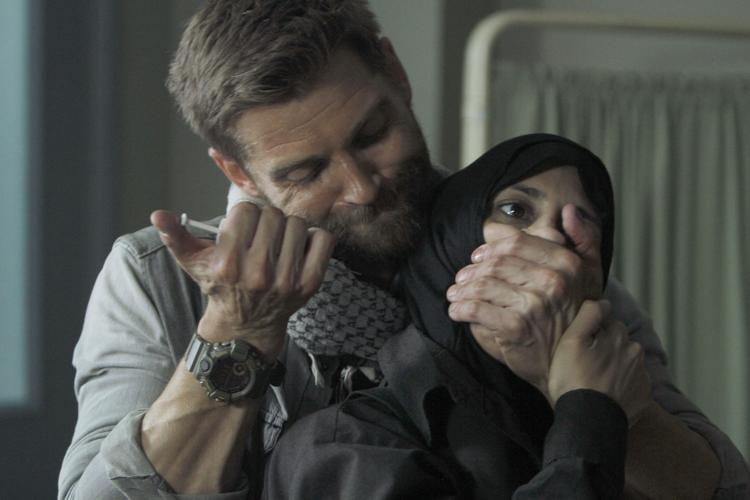 "The Brave" – A team of analysts and Special Ops forces work to execute missions around the world.
"Champions" – Former Siouxlander Charlie Grandy returns to television with this comedy about a gym owner who discovers he has a teenage son.
"Ellen's Game of Games" – Ellen DeGeneres hosts this game show with familiar competitions.
"Genius Junior" – It's a smart kids show, hosted by Neil Patrick Harris.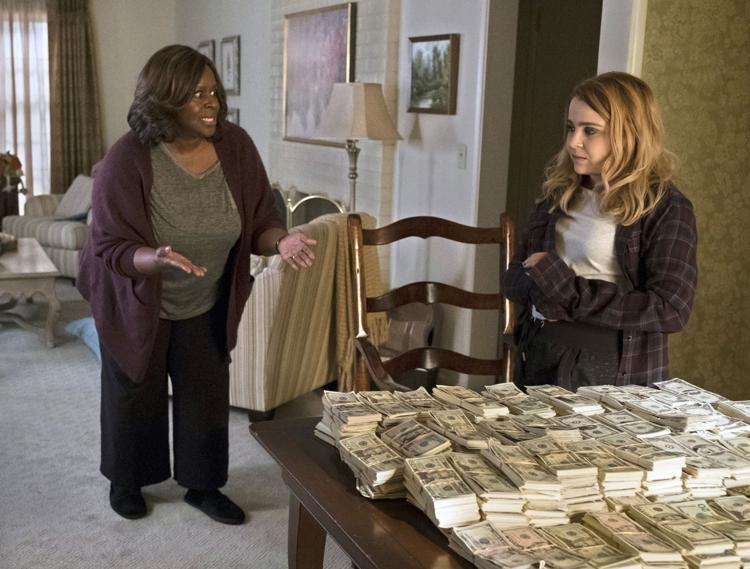 "Good Girls" – Three best friends rob a supermarket, then realize their getaway isn't so perfect. (Remember "Going in Style"? Not far off.)
"The Handmade Project" – A competition show about crafty folks.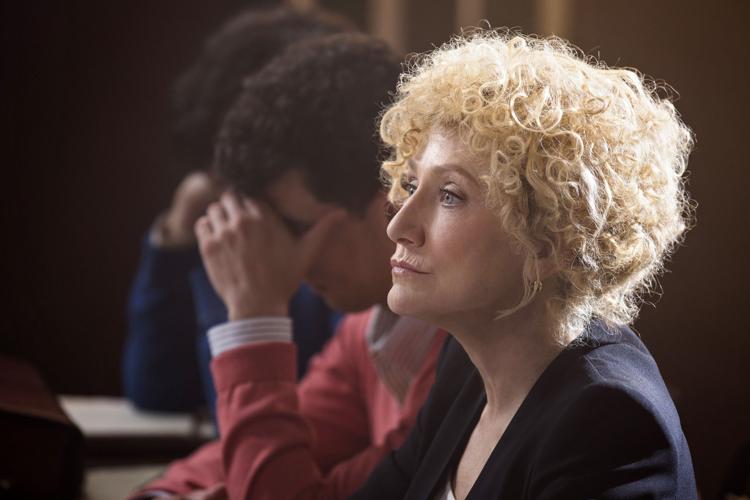 "Law & Order True Crime: The Menendez Murders" – Producer Dick Wolf looks at another case that drew lots of attention in this just-like-the-People-versus-O.J. dramatization. Edie Falco stars as attorney Leslie Abramson.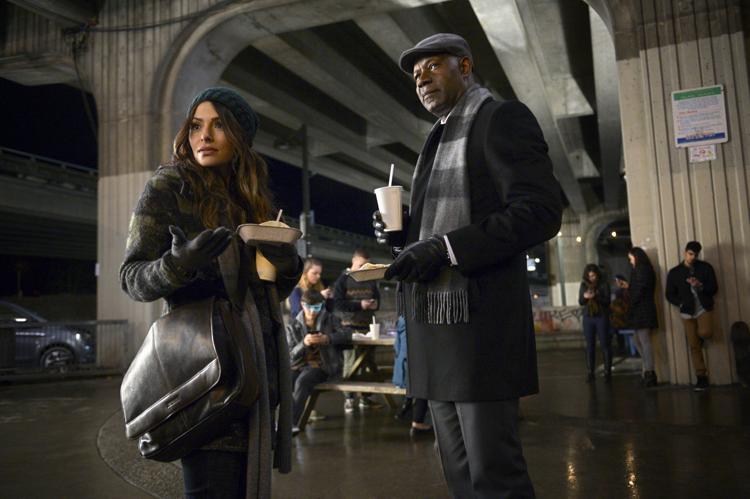 "Reverie" – Want to live out your dreams? You can in a virtual reality program directed by a college professor. Sarah Shahi gets the role.
"Rise" – Josh Radnor gets his "Glee" on as a teacher who takes over a high school theater department.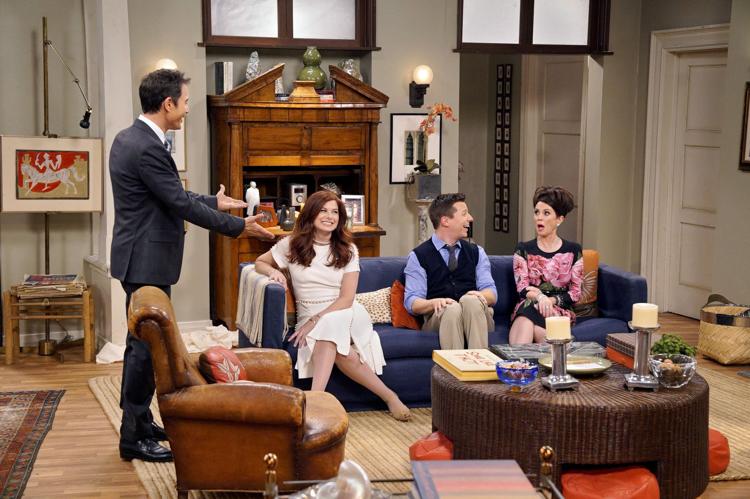 "Will & Grace" – The Emmy-winning sitcom returns for more friendly encounters. All four of the Emmy-winning stars are back.