SIOUX CITY | Target's Nathan Jones isn't afraid of displaying his love for all things Halloween.
However, his co-worker Amanda Cunningham is completely over All Hallow's Eve.
"How can you not like Halloween?" Jones asked incredulously. "It's all about the candy and the creepy costumes and being something that you're not in real-life."
"Halloween has never a favorite of mine," Cunningham said with a shrug. "Even as a kid, Halloween was just another day."
Luckily, more people are following Jones' lead than Cunningham's. The 5775 Sunnybrook Drive store has been stocked with a large assortment of macabre munchies and freaky fashions since before Labor Day.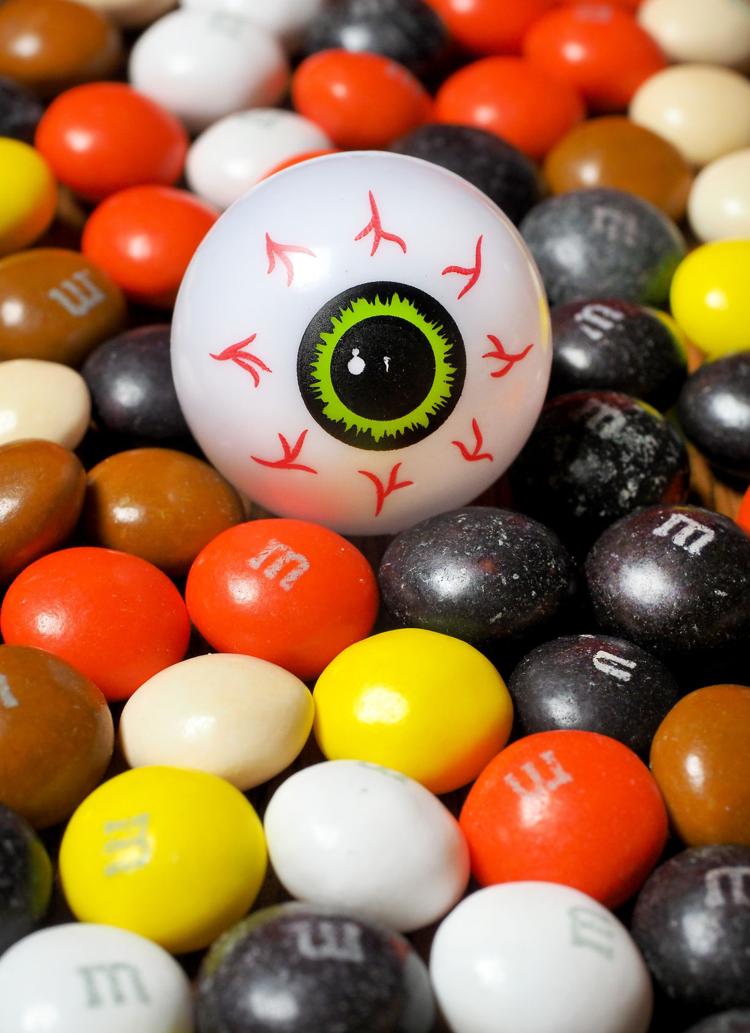 "It seems like every year Target gets more and more Halloween merchandise," Jones said. "I think this is our biggest year ever."
When it comes to costuming, Cunningham said movie characters and animated heroines will always be popular.
"If it's from 'Star Wars' or a Disney cartoon, you can count on it flying off of the shelves," Cunningham said.
But what about the candy?
For an admitted Halloween expert like Jones, he said many traditional candies have gotten a gory makeover.
"Marshmallow Peeps can take the shape of spooky cats, creepy Jack-o-Lanterns and, even, Frankenstein's monster," he said. 
Likewise, Sour Patch Kids have been reshaped into zombies while Reese's Peanut Butter Cups take on the appearance of vampire bats.
"Some candy manufacturers will just offer a fun, holiday-appropriate shape while retaining the original taste," Jones said. "Other companies are more ambitious, adding limited-time flavors to favorite Halloween candies."
He isn't kidding. After all, what can be more frightening than a bag of Hershey's white chocolate candy bar with bits of candy corn mixed in?
Equally as creative are Hershey's caramel apple-filled chocolates that both and taste like candied apples.
"Now, these don't look too bad," Cunningham, an ambivalent trick-or-treater, had to admit.
One thing she will not try is anything candy corn-flavored.
"People either love candy corn or they hate 'em," Cunningham said. "Nobody's on the fence when it comes to candy corn."
So, it's fair to assume that she'll stay clear of the M&Ms that contains a white candy corn flavoring. Still, the classic "melt in your mouth, not in your hands" candy deserves serious props for adding to the Halloween arsenal.
For instance, candy fans can have their fills of M&Ms that come in pumpkin pie flavors, peanut butter and a bag that said it contains "Cookies & Screeem" candies.
"The cookies and cream one is actually pretty good," Jones said. "I might pick  up a bag for myself after Halloween is over."