SIOUX CITY | Cash Howe knew something was wrong when he didn't have the energy to climb the basement stairs -- a task that had been once effortless for the avid bow hunter, fisherman and former Kingsley-Pierson teacher, who won the bench press at the Iowa Games three years in a row.
"That flight of stairs was so easy, and now I stopped in the middle just to get my breath," said Howe, who consistently ran a low-grade fever and had gained more than 20 pounds before the April 2015 episode. He told his wife, Sharon, "You're going to have to take me to the ER."
The 69-year-old Kingsley, Iowa, man had no idea that his heart was failing. He chalked the way he was feeling up to aging and a bout of influenza. Although Howe had been diagnosed with an irregular heartbeat years before, the diagnosis of stage 4 congestive heart failure, which he received at Mercy Medical Center -- Sioux City, came as a shock.
"(The doctor) came in the room and shut the door and he said, 'You've pushed the envelope so far that if you didn't come in and talk to me today, we probably would never talk,'" recalled Howe, who said the news felt like a slap in the face.
Howe was taken to Nebraska Medicine by ambulance.
The medical testing at Nebraska Medicine revealed he was a prime candidate for a left ventricular assist device (LVAD), a surgically implanted, battery-operated, mechanical pump that helps the main pumping chamber of the heart — the left ventricle — circulate blood to the rest of the body. If Howe didn't receive an LVAD, doctors told him he wouldn't live to see his next birthday.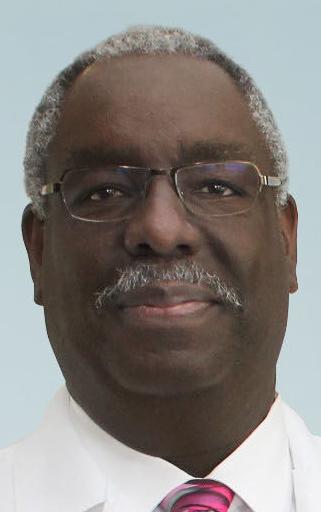 Pierson said LVAD models, which feature both internal and external components, have come a long way in recent years. LVADs, which are more compact than they used to be, are a bridge to transplantation for some patients and a destination therapy for others, according to Pierson, who believes LVADs will be fully implantable at some point.
"That's what we're giving the patient as the be all to end all," he said. "We're not looking at transplantation. This is going to be their existence."
Three minutes left 
Before being discharged from Nebraska Medicine with his LVAD, Cash and Sharon Howe had to pass written and oral tests to ensure they understood LVAD care and maintenance. They also had to be familiar with alarms that would sound in the event of a device malfunction.
While the LVAD pump sits on or next to the left ventricle, a driveline runs from the pump out through the skin to connect the pump to its controller and power sources -- batteries or electricity. The patient wears a special vest, fanny pack or backpack to store the LVAD controller and batteries.
Pierson said patients are encouraged to carry an identification card with them to inform law enforcement or emergency medical services personnel that they have an LVAD. They don't have a pulse because the device generates continuous blood flow.
"That makes it difficult in special circumstances, like if you ever were in the emergency room and unable to speak for yourself. People would feel for a pulse and there would be nothing there," Pierson explained. "The assumption would be that you're deceased. In actuality, you're not. It's just that you don't have a heartbeat because you have this pump that's pumping for you."
Howe said he wore a fishing-type vest with his LVAD, but had to give up fishing, as well as bow hunting and carpentry, while he waited for a donor heart. He couldn't submerge the electrical parts of the device in water and had to avoid spending time out in the elements during cold weather, which sapped the LVAD's batteries.
"When I got the LVAD, I couldn't be around electricity because I had my own circuit going and that would interface with it," he said. "I couldn't run a chainsaw because of the vibration."
One night, Howe traveled to Sioux City from Kingsley with his wife and her mother to eat at a Mexican restaurant. While leaving the restaurant, one of the LVAD's alarms went off, signaling that Howe had 15 minutes to change the battery. Unfortunately, he had forgotten the spare batteries on the dining room table back at his home, which was 30 miles away.
He called his son, Lance, and told him to meet him in the parking lot of a former steakhouse near Lawton, Iowa.
"I told him, 'Don't dink around. I've got about 12 minutes left,'" he recalled. "When that battery goes dead, so does everything else."
With just minutes to spare, Howe's son's Ford pickup truck slid to a stop in the parking lot. He hopped out of the truck and ran to Howe, batteries in hand.
"When I switched them out, I had three minutes left," Howe said.
No limitations
For one year and eight days, the LVAD kept Howe alive. 
On a Sunday in early May 2016, Sharon Howe answered the phone and passed it to her husband. The caller on the other end informed him a heart was available and asked, "Do you want this heart?"
Howe responded, "Sure. I do."
He packed up the LVAD batteries and headed to Omaha with his wife, who said the two-hour drive seemed to take "forever." When they arrived sometime after 4 p.m., Howe learned there was a delay in getting the heart to Nebraska Medicine.
Finally, at 11 p.m., he was wheeled into the operating room. He had a new heart 6 1/2 hours later.
Howe doesn't know anything about the person whose heart he received. He said he thinks organ donation is "probably the greatest gift you can give somebody."
"I kind of feel bad because someone died so I can live," he said. "Maybe sometime (the donor's family) will want to meet. It's up to them. I would meet with them."
Two days after leaving the intensive care unit, Howe asked to get up and walk. He walked a few feet. The next day, he walked twice as far. 
"I was dismissed from the hospital in nine days," said Howe, who shattered the previous record of 14 days' hospitalization following a heart transplant. Before he left Nebraska Medicine, Howe had the opportunity to meet the previous record holder.
"He says, 'I heard somebody up here just shattered my record. If it has to be done, I'm glad it's you,'" said Howe, who isn't sure why he seemed to recover so quickly. He thinks his drive to get up and move played a role.
Because Howe's immune system was so weak after the transplant, doctors ordered him to "become a hermit at home" for two months. His three children, 12 grandchildren, friends and other family members couldn't visit, because catching the common cold could kill him.
Howe had to wear a surgical mask and he and his wife had to make sure the home was bacteria-free, which meant no leaving used dish rags in the kitchen sink or food out to cool on the counter.
Every week for a year after the transplant, Howe traveled to Nebraska Medicine to undergo testing to ensure his new heart was working properly. Today, he makes the trip every three months.
Howe also enrolled in a cardiac rehabilitation program in Sioux City as part of the recovery process. But walking on a treadmill and riding a stationary bike, he said bored him. The athlete in Howe wanted to be challenged.
"I said, 'You're not pushing me," Howe said. "Finally, I went down to Omaha and I said, 'Just get me out of there, will you? There are people in worse shape than me. I want them to have my spot.'"
Now fully recovered, Howe said he feels great. He barely spends much time indoors. When he's not doing carpentry work, he's enjoying his other favorite hobbies, hunting and fishing.
"I'm getting along fine. I feel good. I have no limitations," he said.