SIOUX CITY -- The mats in the room where the North High School wrestling team practices are cleaned three to four times daily with an antibacterial bleach solution.
The wrestlers' workout gear is washed and dried on site. Their skin is frequently checked for cuts, sores and signs of redness, swelling or anything that looks out of the ordinary.
Three years ago, head wrestling coach John Torno installed industrial-style filters at each end of the wrestling room. The filters clean the air 24/7.
"Here at North, luckily, I have not had any real major outbreak of anything other than your standard ringworm or impetigo," he said. "We had a couple kids who were prone to impetigo. We took some money out of our booster club and we bought (the filters). We haven't had that problem since."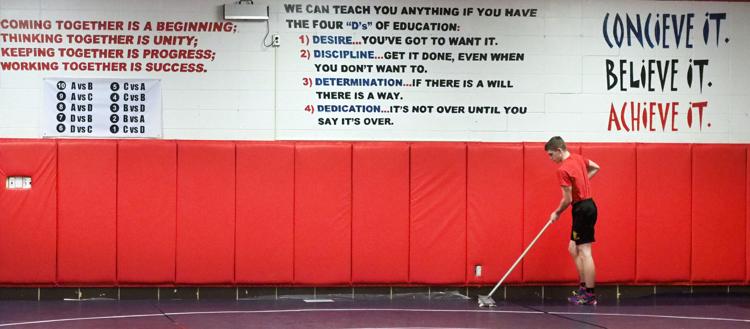 During the 2015-2016 school year, skin infections accounted for 23 percent of competition injuries and 21 percent of practice injuries among high school wrestlers, according to a sports-related injury surveillance study conducted by Colorado School of Public Health researchers.
Impetigo is a common type of bacterial skin infection found in sports with frequent skin-on-skin contact, such as wrestling, football and rugby. Other skin infections associated with these sports include, ring worm, herpes simplex and Methicillin-resistant Staphylococcus aureus (MRSA). The latter is the most serious.
According to the Centers for Disease Control and Prevention, MRSA infections have also been reported among athletes involved in soccer, basketball, field hockey, volleyball, rowing, martial arts, fencing and baseball.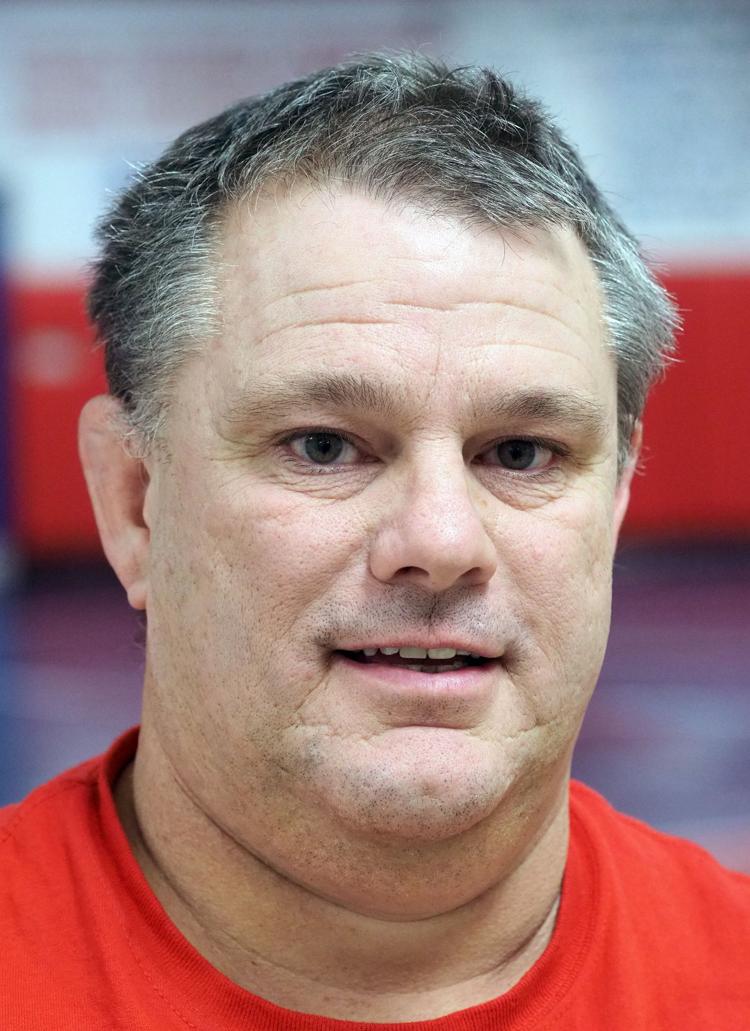 "If someone on your team gets infected with it, it can really decimate a team fast if you don't catch it right away," Torno said of MRSA, bacteria that can cause infections in different parts of the body.
More than 20 years ago, Daniel Lamptey, an infectious disease specialist at Mercy Medical Center, said MRSA infections typically occurred only in hospitals and nursing homes, but since then, he said the bacteria have adapted and spread outside the health care setting into the community. Athletes participating in sports with a lot of physical contact are at higher risk of infection.
Staphylococcus aureus bacteria, which are commonly found on the skin of healthy people, are harmless until they enter the body through a laceration or abrasion and cause a painful, swollen red bump. The bacteria could be MRSA, a strain of Staphylococcus aureus bacteria that has become resistant to some antibiotics.
If the infection isn't treated as quickly as possible, the bacteria could get into the bloodstream and travel to the heart, lungs, kidneys and joints, causing more serious infection and even death. A person may carry MRSA on the skin and not become sick from it, but he or she could spread it to others.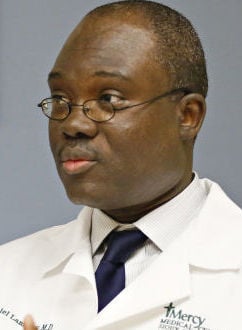 "All it takes is one person to get it. Some of these athletes share towels or they don't wash their hands all that well. They pass (bacteria) back and forth," explained Lamptey, who treated a baseball player with MRSA a couple months ago. "Very often, there's a history of somebody having an open wound -- an abrasion that got infected."
While MRSA is a concern, local high school and college coaches, trainers and athletic directors say stricter competition rules, new technologies and regimented cleaning procedures are preventing outbreaks.
Briar Cliff University head wrestling coach Joe Privitere said skin checks, which are conducted at both the high school and college levels before competitions, have been effective in the fight against MRSA. He said his team hasn't dealt with a MRSA infection in several years.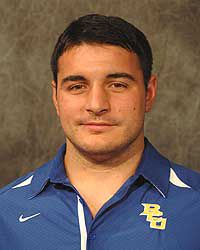 "If somebody even has something that could look suspicious, there's a medical form we're required to bring that's signed by a physician that says we've checked this out and this isn't something the student-athlete's going to give to someone else. I think that makes a big difference," he said. "You can do all that you want to protect yourself in your practice room, but when you go to an open tournament and there's 500 kids there, you never know how they're handling all of their business."
Torno said skin checks are mandated by the Iowa High School Athletic Association at weigh-ins. If a student-athlete has a skin issue that isn't contagious but lacks a form stating so that is signed by a physician, Torno said the student-athlete is ineligible to compete. 
"I think the Iowa High School Athletic Association has given more leeway to officials to stop things that they notice sooner. They put more heat on coaches to make sure their team is clean," he said.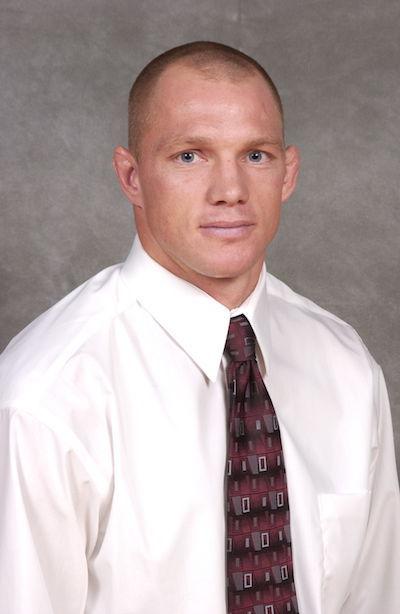 Tim Jager, Morningside College's athletic director, recalled a wrestler who contracted MRSA in 2008 when he was coaching. He said medication that a doctor prescribed took care of the athlete's infection, which was an isolated incident. According to Lampety, community-acquired MRSA can typically be treated with the antibiotic clindamycin, but occasionally, he said that medication doesn't work and doctors have to turn to other antibiotics.
Jager said college locker rooms have always been cleaned and sanitized, but today, he said he thinks there is "more diligence" surrounding the practice. He considers the Morningside wrestling locker room, which is disinfected daily, one of the cleanest places on campus.
Besides disinfecting wrestling mats with special cleaners, Briar Cliff University prohibits the wearing of wrestling shoes outside of the wrestling room to prevent germs from being tracked in. A few years ago, the college purchased a state-of-the-art laundry oxidation system in effort to prevent skin infections such as MRSA.
"It's supposed to kill all kinds of skin funk and related things. Guys can put their headgear in there, not just clothes. The football team can wash their shoulder pads in there," Privitere said of the laundry system. "We've got better defenses against it."
Briar Cliff athletic trainer Seth Wolles said he talks with student-athletes quite a bit about hygiene. He tells them not to share razors, bar soap and towels and to avoid wearing the same practice clothing multiple times without washing it first. He said wrestlers seem to get the message because they want to be able to compete. 
"We've learned quite a bit about skin infections. We know how to take care of them," he said. "We're seeing less and less outbreaks."