SIOUX CITY | The practice of making New Year's resolutions dates back some 4,000 years to the Babylonians, who promised the gods they would return borrowed objects and pay their debts.
Today, an estimated 45 percent of Americans make New Year's resolutions, but, according to a University of Scranton study published in the Journal of Clinical Psychology, only about 8 percent of resolvers are successful.
Experts in a variety of fields offered some tips to help you jump-start five popular resolutions and keep them all year long:
Exercise more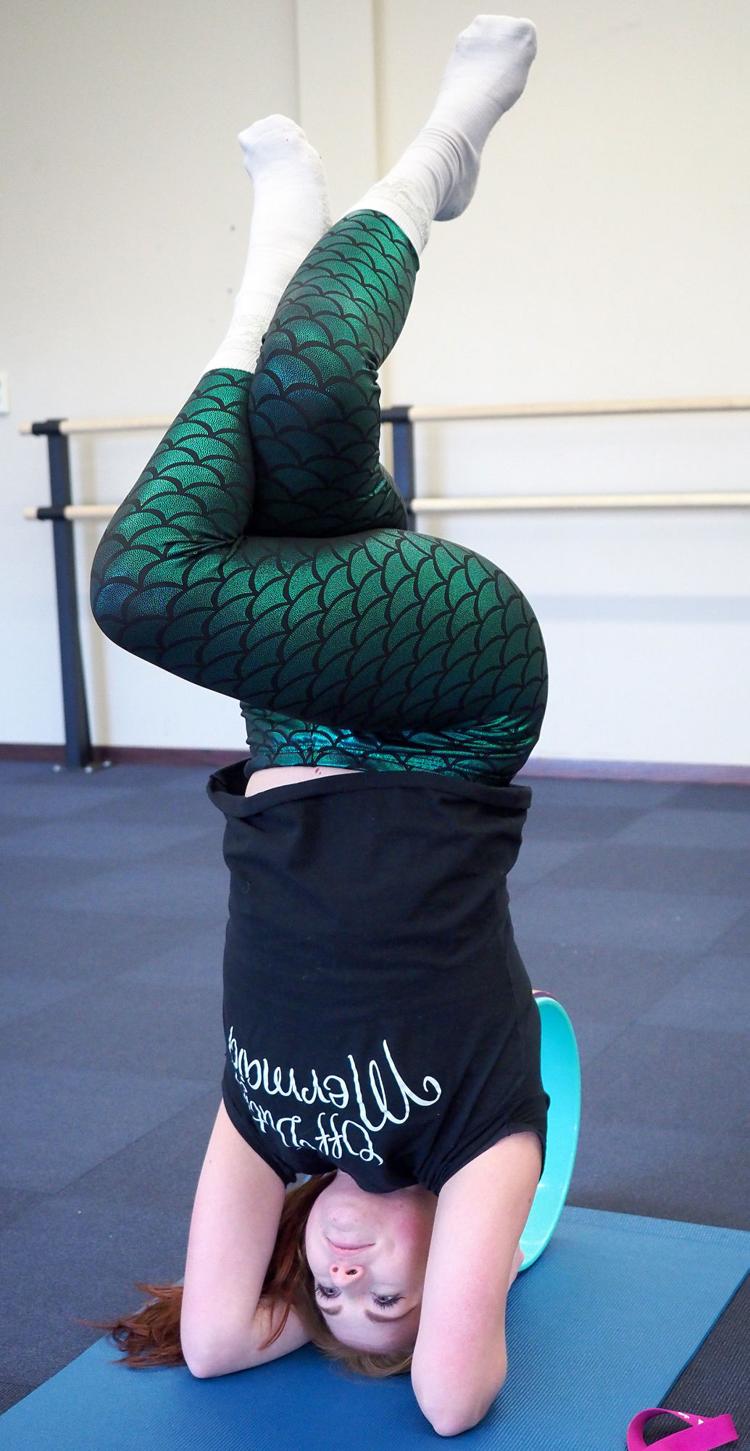 Going to the gym for the first time can be intimidating, according to Dylan Kramer. That's why the Norm Waitt Sr. YMCA group fitness coordinator recommends hiring a personal trainer -- at least for the first couple of workout sessions.
A personal trainer can devise a workout program to get you started and teach you how to lift free weights or use fitness machines.
"It's intimidating for people to even get out of their car, let alone climb on the machine if they have no idea how to start it," Kramer said. "People want to look like they know what they're doing. The best way to do that is to learn and to be willing to ask for help."
If you're new to fitness or haven't exercised in a while, Kramer suggests taking an aqua fitness class, a pilates class or a beginner yoga class, which she said will help you gauge your current capabilities.
The American Council on Exercise recommends that a healthy adult get 150 minutes of moderate-intensity exercise a week. Kramer said that time can be broken up by activity. Walk your dog for 20 minutes, then, later on in the day, take a fitness class.
"It doesn't have to be a great big power session at the gym for two hours. That's where the misconception lies -- people think they have to do it all at once. It's not that way," she said.
Based on how you're feeling, Kramer said you might bump up your cardio from 15 minutes to 30 minutes in a week's time or change up the workout entirely. Instead of running on a treadmill every day, mix it up by riding an exercise bike or swimming laps in the pool.
"They talk about how interval training is so effective. Well, interval training doesn't have to be just 30 seconds on, 30 seconds off," Kramer said. "It might be weightlifting on Monday, yoga on Tuesday and swimming on Wednesday. Keep the body guessing."
Get out of debt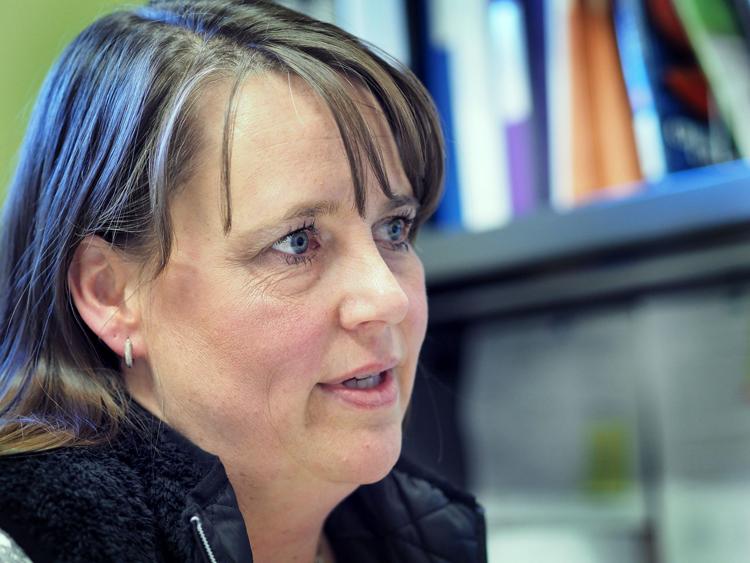 The average American household carries $137,063 of debt, according to the Federal Reserve. That's more than twice the median household income in 2016.
Lori Scott, a certified credit counselor at Center For Siouxland, said credit card debt and medical debt are the main types of unsecured debt that the majority of people have, while automobile and mortgage payments are common secured debts. 
If you're buried in debt, how do you even begin to dig yourself out?
Scott said you can start by creating a budget. If you need help, Center For Siouxland offers free financial counseling services.
Tracking your spending for a month, Scott said, will help you identify places where you can cut back. If you've racked up a lot of charges on your credit cards over the holidays, Scott advises limiting spending to groceries and gas for a while. Stop eating out or picking up coffee on your way to work. Scott said you'll be surprised how much money you can save.
"People will stop to get gas and run into the gas station and get a pop and a candy bar," she said. "You think it's not that big of a deal because it's only $4 or $5, but that adds up if you're doing it every day."
Scott recommends having a minimum of $500 to $1,000 set aside for emergencies before paying off debts. Then, when emergencies arise, she said you won't be dependent on credit cards. When you're in a position to start paying off your debts, she said you should strive to pay off as much of the smallest debt as you can and make minimum payments on your other debts.
"Once that's paid off, you take all of the money you were paying toward that and pay it toward the next smallest debt," she said. "You want to get your balances down below 30 percent of what your available credit is on your credit cards. Of course, zero balances are the best."
With income tax time just around the corner, Scott said you should plan to put a portion of your refund, if you get one, into savings for emergencies. Allocate a small amount to purchase "something fun" and use the rest to pay down debt.
Learn something new
Want to learn something new in 2018, decide what you want to learn and find a place where you can learn it.
Western Iowa Tech Community College's Lifelong Learning program offers a variety of classes geared toward baby boomers and retirees, but Mara Hall, Lifelong Learning coordinator, said the program is also open to younger people, too.
Next year, Lifelong Learning members will go behind the scenes of "West Side Story" as actors prepare to bring the modern-day love story to life on stage at the Orpheum Theater alongside the Sioux City Symphony Orchestra. They'll also take a class about 1968, which is considered one of the most turbulent years of the 20th century, and travel to Chicago to view the city's architectural highlights by boat, see the musical "Hamilton" and attend a Chicago Cubs game.
Hall said keeping an open mind about learning will spark interests you never knew you had. She developed an interest in art and history through the Lifelong Learning program.
"I took no art classes in high school and I cannot wait for theses classes," she said of Art and Sandwiches, lunchtime sessions where Lifelong Learning members examine a single masterpiece from the worlds of art, design, music and architecture. "You may not even know that you're interested in something, but just try it. It's worth a shot."
Hall said you don't have to sit in a classroom to learn something. She recommends spending some time at the Sioux City Art Center and the Sioux City Public Museum, or even using a vacation as a learning opportunity. If you do decide to attend a class, Hall said you don't need to be nervous about not knowing anyone going in. She said the sense of community that you build through the class will help accomplish your goal of learning.
"Having people to share these experiences with is really important," she said. "Building relationships helps when you want to learn something."
Eat healthier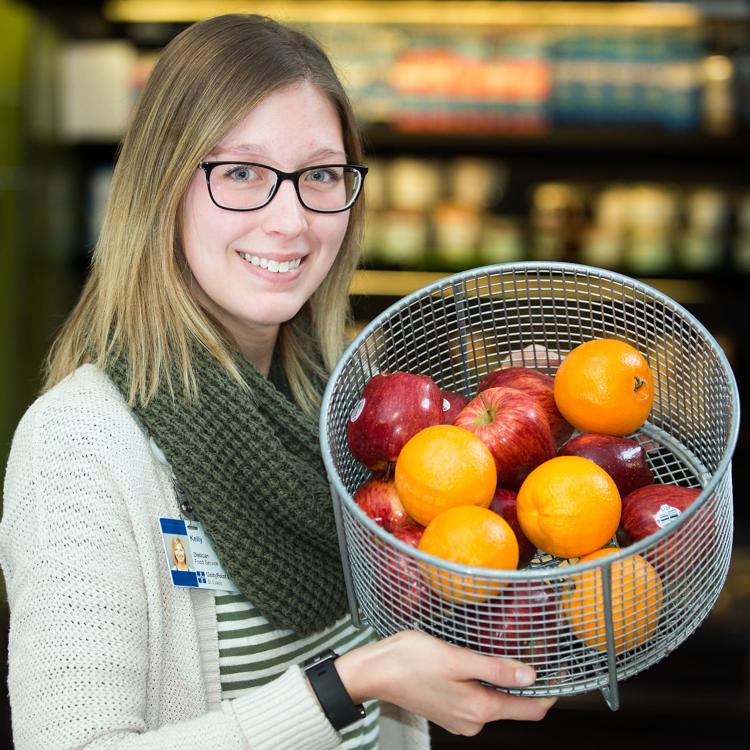 Before completely overhauling your diet in effort to lose weight or be "healthier" in 2018, Kelly Morrow, a registered dietitian at UnityPoint Health -- St. Luke's, said you should stop and examine your current eating, drinking and exercising patterns, which will help you hone in on specific areas where you can make changes.
"It can't all happen at once," Morrow said. "Maybe you're not eating enough fruits or vegetables or you're drinking too much pop or you're going out to eat all the time. I would suggest not making one large goal, but several smaller ones that are more attainable over time."
For example, Morrow said you might challenge yourself to eat one more piece of fruit a day, fill half of your plate with vegetables at mealtime or cut back on your sugar or sodium intake.
"Don't think of it as you're going on a diet. You're already tainting your relationship with food by saying that. This is how you should be eating," she explained.
Morrow suggests pairing up with a friend or family member who is interested in making similar healthy lifestyle changes.
"Having that support system is huge," she said. "Sometimes it's hard to see the light at the end of the tunnel, but having someone there with you doing it side by side makes you a little bit more accountable."
Writing down what you eat and how often you exercise will help you stay on track with your goals, which Morrow said should be measurable.
Rid the cupboards of unhealthy snacks, such as potato chips and candy bars, but keep vegetables on hand and sliced if you have a hankering for a snack. If you must have those potato chips, practice moderation.
"Get a handful and put the bag away. Don't sit with it," Morrow said. "Everything in moderation. You can have that slice of pie or candy as long as it's one and not seven."
Quit smoking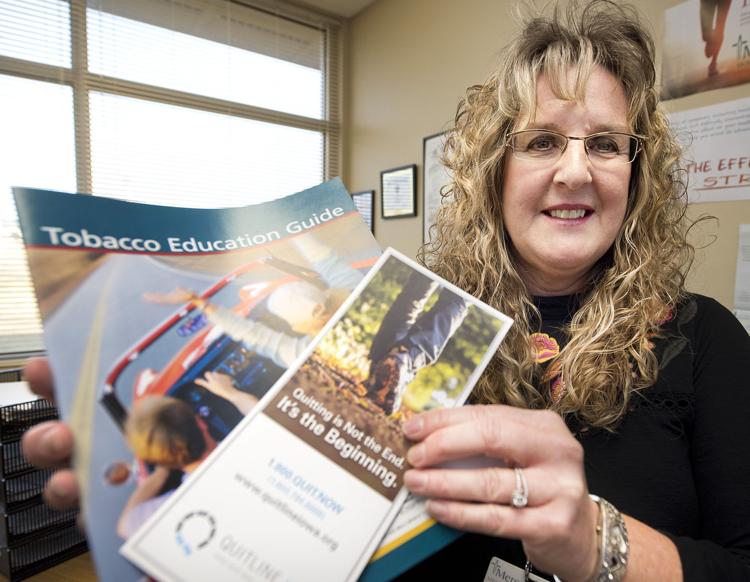 Nicotine is a very addictive drug, so quitting cold turkey without a plan won't work for the vast majority of smokers, according to Deb Twyford, a registered nurse and certified wellness coach for Mercy Business Health Services.
"What works for one may not work for another," said Twyford, who said you'll want to take the following steps before giving up tobacco: 
1. Set a quit date. Although any time of year is a great time to quit smoking, try not to pick a big day at work, a holiday or the day of a party, when you'll be tempted to use tobacco.
2. Determine your rewards. Giving up tobacco is a difficult life change. You'll want to treat yourself along the way. Twyford suggests getting a massage after one week of being tobacco-free or planning a vacation to take six months after quitting tobacco. Try to avoid using food as a reward.
3. Pack a survival kit. Twyford said you'll need something to replace the oral satisfaction that tobacco gave you. She suggests chewing on gum, carrot sticks or a straw. Exercise, Tywford said is another great replacement tool. She said exercise decreases stress and boosts brain chemicals, which can improve your mood.
4. Get rid of tobacco supplies, including matches, lighters and ashtrays.
5. Speak with your doctor about nicotine replacement therapy.
Mercy Business Health offers one-on-one health coaching, as well as tobacco cessation classes. Quitline Iowa also offers coaching services over the phone and internet 24 hours a day, seven days a week at 1-800-QUIT-NOW and quitlineiowa.org.
"If you slip, don't give up," Twyford said. "For some people it may take three tries. For others it may take four. Keep trying."