SIOUX CITY | How can a Netflix show set in the 1980s spike this year's Christmas sales at a downtown games store?
According to Games King's James King, the acclaimed horror series "Stranger Things" is stoking renewed interest in the old-school, fantasy role-playing game "Dungeons & Dragons."
First released in 1974 but achieving mainstream attention a decade later, "Dungeons & Dragons" assigns each player a character. Those characters then form a party, while a Dungeon Master acts as the game's storyteller.
The opening scene of "Stranger Things" showed a group of four teenagers, gathered around a table, rolling "Dungeons & Dragons" dice and arguing about what action to take.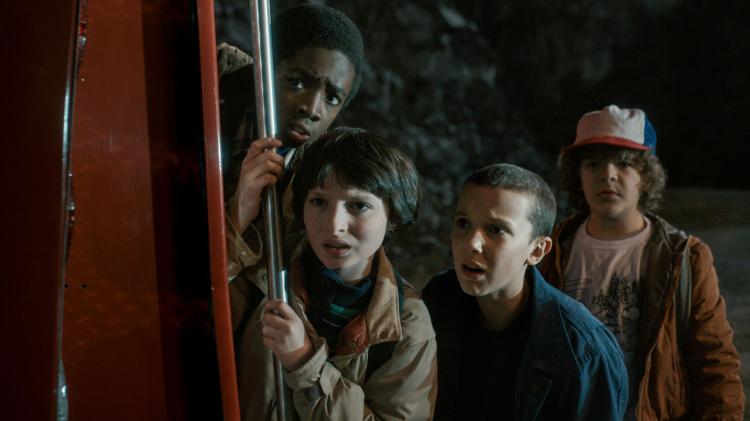 "'Dungeons & Dragons' has always had a dedicated fan base through the years," King said. "This Christmas, it's bigger than I've ever seen it before. I think the 'Stranger Things' crowd may be experiencing 'Dungeons & Dragons' for the very first time."
Luckily, King's 504 Nebraska St. store has plenty of "Dungeons & Dragons" starter sets, game boards, travel bags and colorful polyhedral dice for both role-playing devotees as well as some "D&D" newbies.
However, "Dungeons & Dragons" isn't the only game currently catching a second wind.
"Warhammer 40,000," a tabletop miniature war game set in a dystopian science-fiction universe, is attracting fanatics of all ages at tournaments held every Sunday at King's store.   
"'Warhammer 40,000' has been around since 1987 and I was born the very next year," he remarked. "That means 'Warhammer' is even older than I am."
A gamer since he was 13, King said trading card games like "Magic: the Gathering" and "Yu-Gi-Oh!" quickly captured his imagination.
However, Jesse Wiseman, 36, said it was a stint in the U.S. Army that made him a "Warhammer 40,000" fan.
"It was a buddy who introduced me to the game about seven years ago," the Homer, Nebraska, man said. "I've been playing it ever since."
Indeed, Wiseman is proud of the "Warhammer 40,000" miniature figurines representing futuristic soldiers, monsters and armored tanks that he has painstakingly painted for his game set.
"That's half the fun for 'Warhammer' players," King noted. "It's a game but it's also an art project."
Still, Wiseman said what motivates him is the strategy of war.
"You're pitting yourself against another player," the Northeast Community College information security student said of the game that can takes hours to complete. "It's very challenging."
When Wiseman turns up at Games King's weekly "Warhammer 40,000" event, he knows his adversaries can range in age from a 16-year-old to someone well over 60.
"There are newcomers as well as gamers who have decades of play under their belts," he said. "You're never too old to be a game player." 
Which is good news for King, who happens to be a second-generation gamer.
"My parents have told me they were 'Dungeons & Dragons' fans when they were young and so was I," he said. "Seeing how a game can attract two or three generations of players is pretty impressive."