SHELDON, Iowa | Olivia Lidiak lost her voice six days prior to the audition for the Iowa All-State Music Festival, held at Storm Lake High School.
The alto, a senior at Sheldon High School, regained it in time to earn a spot for the fourth year in a row in the Iowa All-State Chorus, which performs at Hilton Coliseum on the campus of Iowa State University in Ames, Iowa, on Nov. 18. The concert featuring more than 600 Iowa student-musicians and singers is televised by Iowa Public Television at 7 p.m. on Thanksgiving and rebroadcast at 2:30 p.m. Dec. 3.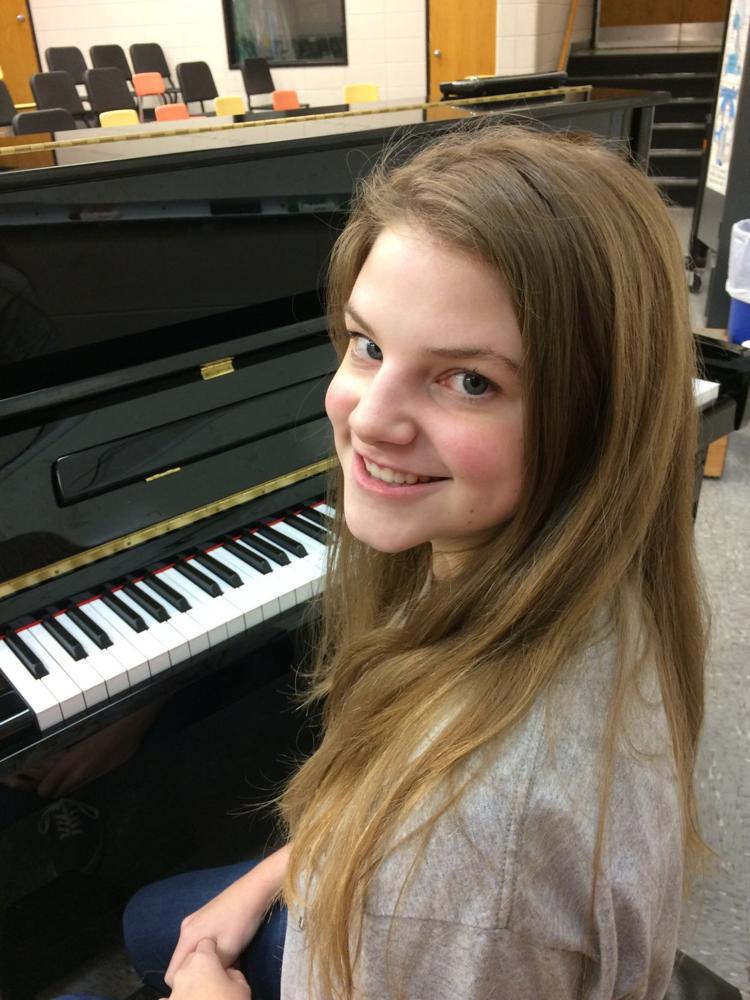 It's required viewing for Lidiak and Sheldon High School classmate Madeline Gude, who earned a spot in the all-state band for the fourth consecutive year. Gude plays clarinet.
Both Lidiak and Gude followed older sisters onto the hallowed ground of all-state status. Emily Lidiak, like Madeline Gude, played clarinet for two years in the all-state band. Gude's older sister, Rosa Gude, like Olivia Lidiak, was a member of the all-state chorus for four years.
"We always watch the all-state concert at Grandma Wanda Stratman's house in Sheldon," Olivia Lidiak said. "That became a tradition after my older sister was an all-stater in 2012 and 2013."
Lidiak said she studied and practiced the five pieces of music each day this fall, either working at school with a fellow singer or at home accompanying herself on piano. She also plays French horn in the Sheldon High School band, directed by Cliff St. Clair.
"I was relieved when it was done, because there is pressure in trying to become a four-year all-stater," said Lidiak, the daughter of Tom and Leisl Lidiak, of Sheldon. "Every year I have felt some pressure, but not as much as this year, trying to get to that level in my last year."
Her nerves became a bit more jumpy one week prior to the audition date when she came down with a sinus infection. The setback caused Lidiak to lose her voice six days prior to the audition.
"Fortunately, I got my voice back in the middle of the week and could practice," said Lidiak, who sings under the direction of first-year choir director Caitlin Hanson, a two-time choir all-stater during her prep days at East High.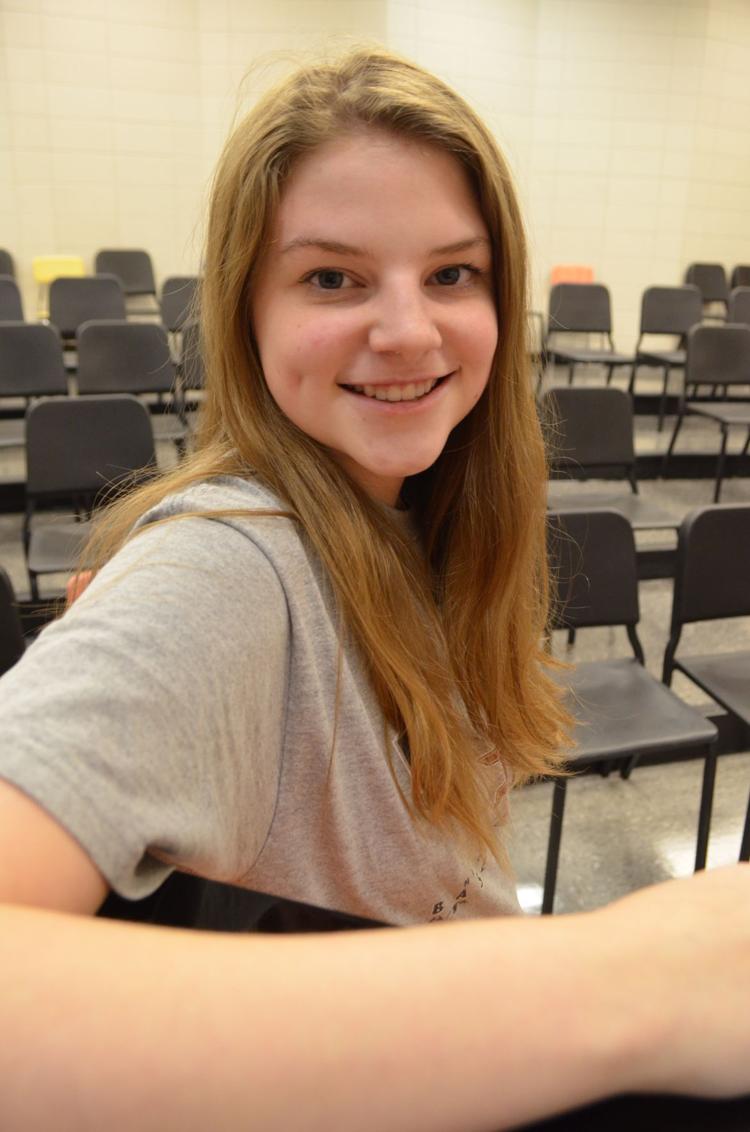 Lidiak will now make room on a bulletin board in her bedroom for her fourth and final Iowa All-State Music Festival medal.
The same thing goes for Madeline Gude, who credited Lidiak with calming her fears about playing poorly at the audition.
"Olivia kept me grounded by telling me to stop thinking about the end result," Gude said. "At first, I thought she was crazy because this is the pinnacle, what we have worked for!"
Lidiak reminded her friend: It's the music they work on, not the medal.
"I had put a lot of pressure on myself the past three years," Gude said. "This year was different, probably because she (Lidiak) kept telling me to do what I love and play the pieces musically."
The advice, which Gude received from others, helped her relax and focus on the music. Her nerves, she said, were calm as she soared through her selections, eventually becoming the first four-time all-state instrumentalist in St. Clair's 17-year tenure at Sheldon High School. Gude believes she and sister Rosa also represent the first pair of sisters at Sheldon to achieve the four-time honor.
After heading to Ames for the concert, Gude will join her family during the Thanksgiving holiday weekend to watch the broadcast. She's been able to see herself each year in the telecast, although one year a view of her was partially obstructed as she sat behind a speaker or sound board needed for the broadcast.
"One year, I sat next to a harp for the concert and got a lot of TV time," she said.
Time. It's a limited resource for these Orab seniors, musicians committed to seemingly every music organization at the high school. Gude, for example, sings soprano in the choir, show choir and jazz choir. She's also a two-time all-stater in speech, a member of the choral reading outfit deemed Iowa's best during her freshman year. When Gude isn't singing or playing music, she's acting on stage or participating in student council, Spanish Club, cross country and Future Business Leaders of America, an entity for which she serves as president.
Lidiak, in addition to her work in the band, has joined Gude and others in the school's jazz choir, a three-time state champion. She's also been an all-stater twice in speech and, like Gude, participates in Sheldon's summer theater program.