SIOUX CITY -- There's a lot of local lore, most of it unfounded, about the origins of Sioux City's street names. On the West Side, for instance, Isabella, Myrtle, Rebecca, George and Ross streets were supposedly named for a settler's children. 
That particular settler's estate was called "Smith Villa." Is that where Villa Avenue got its name? 
There's a street downtown that was supposedly named for a prostitute. 
Tom Munson, archives manager at the Sioux City Public Museum, said he gets questions "on occasion" about the history of Sioux City street names.
Many questions are not entirely answerable, some streets' histories are poorly documented, and a few urban legends can't be totally disproved. Here is a very, very abridged directory of some of the streets whose history Munson knows: 
Pierce Street: Though sometimes thought to be named after early Sioux City promoter (and later real estate-raffle swindler) John Peirce, Pierce Street is actually named for President Franklin Pierce, who was in office at the time Sioux City was platted in 1854-55. Pierce is one of a group of the oldest-named streets in the city.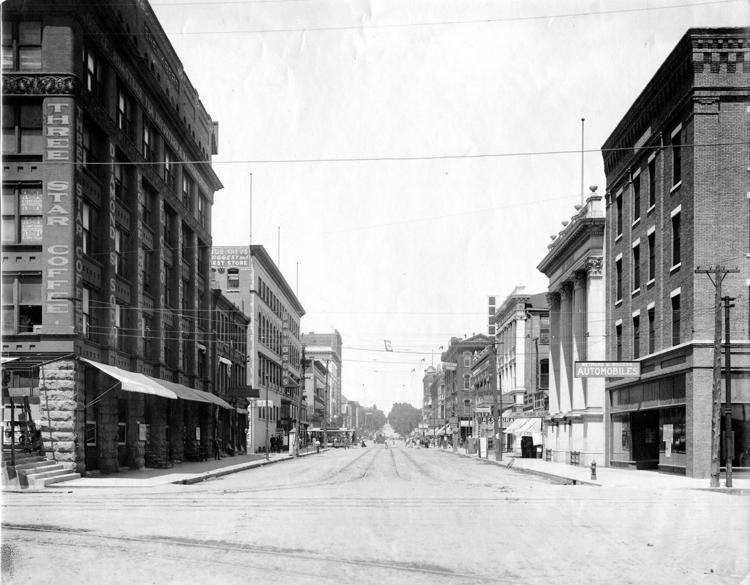 "John Peirce didn't come to Sioux City until 1868 or 1869," Munson said. "When Pierce Street was named, when we know it starts to appear on the map, the John Peirce we know here in Sioux City was only like 7 years old and still living in Pennsylvania." 
It also bears mentioning that Peirce's last name is spelled differently than Pierce Street. 
Nebraska Street: Similar to Pierce Street, Nebraska Street hasn't had a name change for the last 160-plus years. 
Like most other early streets, Nebraska Street would have been named by John Cook, who platted Sioux City. Munson has a theory to explain what inspired Cook to name the street after a neighboring state. 
Cook was a stakeholder in the Sioux City Land and Ferry Company -- and, as Munson pointed out, "Nebraska territory existed immediately across the river."
"What does the ferry do? The ferry operates across the Missouri River, into Nebraska territory." 
So naming a street "Nebraska" may have been a promotional gambit more than anything else. 
While there has long been a Nebraska Street, there has never been a "Minnesota Street" in Sioux City -- despite the fact that, in the 1850s, Minnesota territory (which was then larger) occupied the region to the northeast of town, where South Dakota is now. 
"Within two or three miles of where the original Sioux City is platted, you have Minnesota territory," Munson said. "I make the argument, why not a Minnesota Street?" 
Jones Street: Another of the early Sioux City streets, named for George Jones. 
Not the late country music singer, but 19th-century Iowa Senator George Wallace Jones.
"He and his children were Confederate sympathizers and went off and supported the Confederacy," Munson said. 
Pearl Street: Longstanding, licentious rumors about the origin of this street name have little historical support.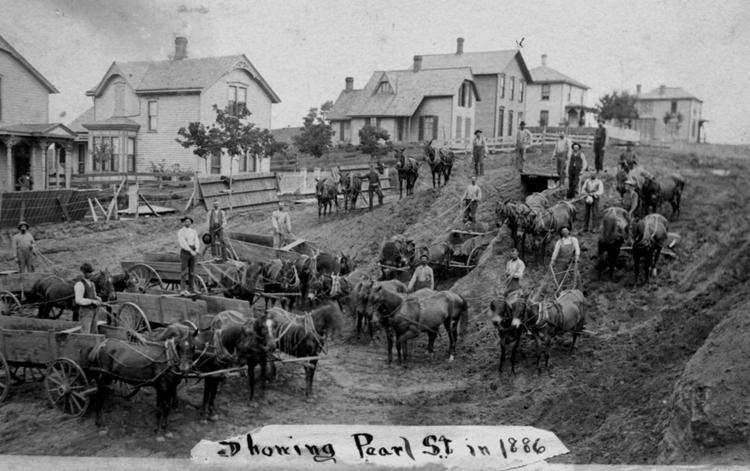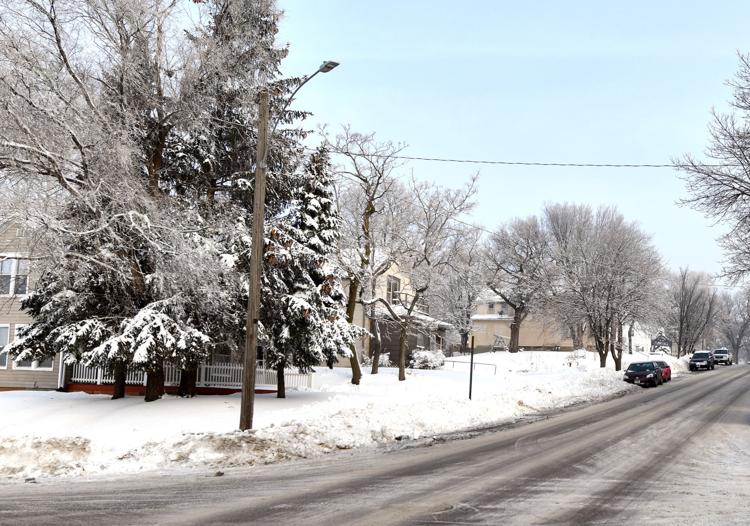 Probably the most significant legend of Pearl Street is that there was a madam or prostitute of old Sioux City named "Pearl," who somehow got a street named in her honor.
But Munson doesn't buy the tale -- when John Cook named Pearl Street, there weren't a lot of people living in the area. Thus it's hard to believe there was a madam so well-established and beloved to warrant naming a street for her. 
Munson said there are other possible explanations for the legend -- perhaps there was a long-ago prostitute living on Pearl Street named Pearl, and the story warped into Pearl Street being named for the prostitute. 
"I don't want to say it couldn't have happened, but it's not likely," Munson said. 
"This is another case where legend takes over."
Grandview Boulevard: By the turn of the 20th century, the boulevard now known as Grandview was lined with the grand homes of the city's well-to-do. 
The street was at the time, however, the northern segment of Pearl Street -- and that street's name was already sullied (see above). 
"I think the prostitute story -- it clearly goes back at least that far," Munson said. "So these people petitioned their city commissioners to change the name of the street, to Grandview." 
The boulevard was named for the adjacent Grandview Park, which opened in 1908. Munson said Grandview Park got its name, naturally, from the "grand view" of the city up there.
The shadow of disdain that these residents had for Pearl remains to this day: Pearl Street still becomes Grandview Boulevard north of Ninth Street. 
Gordon Drive: Named for Sioux City developer and Leeds co-founder William Gordon.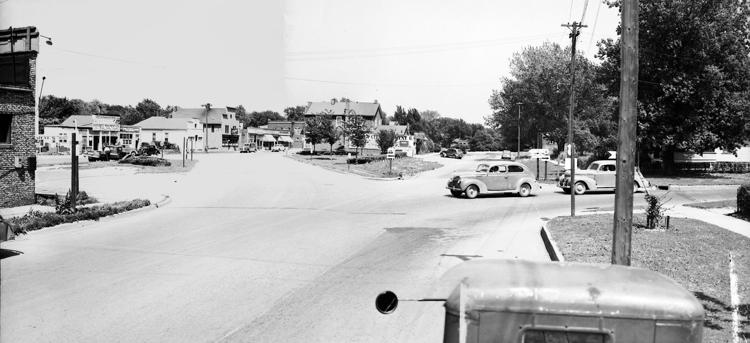 The Gordon Drive of today (the one with four lanes, lined by car dealerships and fast-food restaurants) did not exist until the 1950s and '60s. 
Like some other Sioux City thoroughfares, Gordon Drive is an amalgamation and enlargement of several other, earlier streets. 
"In the downtown area, it was called Grand Avenue, and Grand Avenue went from downtown and kind of ended at the Floyd River, or out toward Greenville, so about at the end of today's viaduct," Munson said. "Despite its name, it was not grand." 
When the viaduct crossing the Floyd River was first constructed in the 1930s, it was called the "Grand Avenue Viaduct." 
"It was the bridge from nowhere to nowhere," Munson said. 
When the automobile began to turn life upside down in the middle of the last century, bigger and faster roads (and businesses far out of the town center, with parking lots) came into being -- thus the development of Gordon Drive as we know it. 
Hamilton Boulevard: The people who lived on the (then-residential) Hamilton Boulevard of the 1900s would not recognize the highly commercial, neon-lit stretch of today.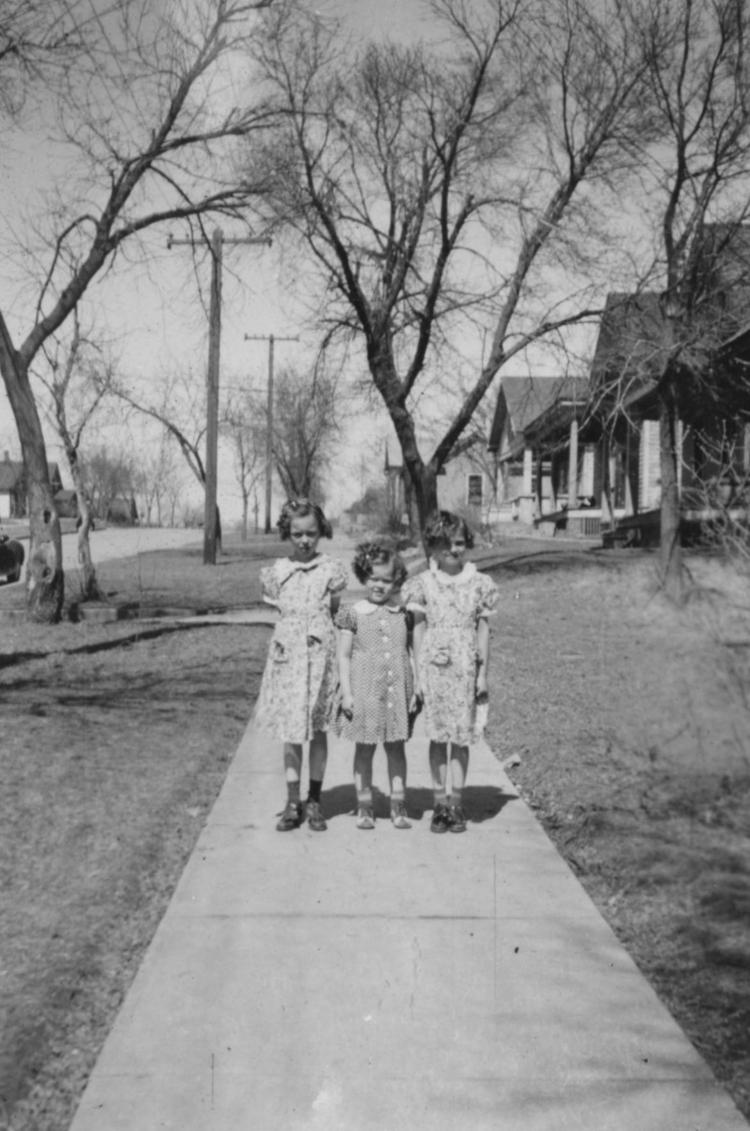 First platted by Frank Wixon in 1859 as "Hannibal Street," Hamilton Boulevard is believed to have gotten its name from James Hamilton, a photographer and real-estate developer who was living in Sioux City by the 1860s. 
"Sometime between 1859 and 1870, Hannibal Street was renamed Hamilton," Munson said.
The earliest reference to the street as "Hamilton Boulevard" that Munson knows of comes from a map produced by Hamilton's real estate firm, Wilgocki & Hamilton.
It seems Hamilton named the street for himself.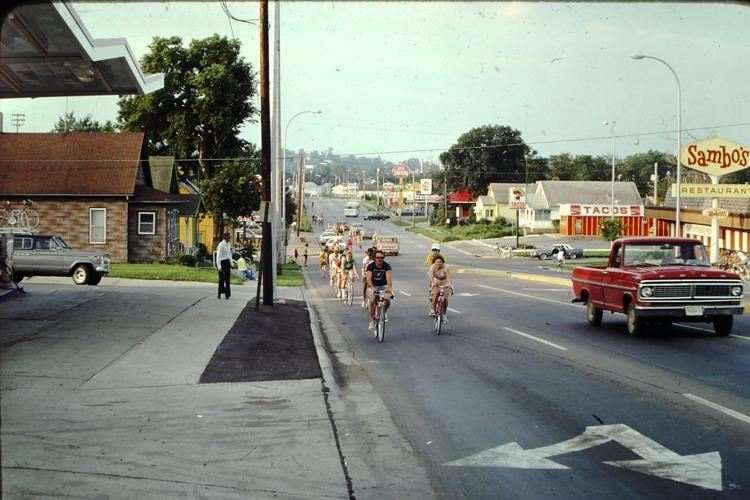 For much of its history, Hamilton Boulevard was just another residential street. But, like Gordon Drive, Hamilton Boulevard was transformed from quiet street into major commercial artery in the 1960s. 
Main Street: In other (usually smaller) towns, Main Street is the bustling center of activity. Sioux City's Main Street is -- well, perhaps "modest."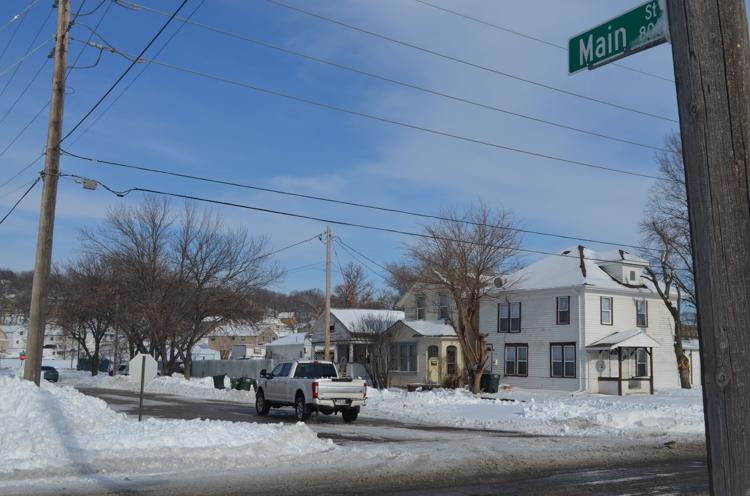 Munson said that in the original 1850s plat of Sioux City, John Cook had likely planned for Main Street to be just that -- more of a commercial hub. 
Cook recognized the potential of the area that would become downtown, but it wasn't his land. So he made the enterprising decision to name a street on his plat "Main Street," to hedge his bets that his land would be the center of activity. 
"(Cook) wanted to plat a town as quickly as he could, he just couldn't get ahold of downtown, yet," Munson said. "So this was platted -- and Main Street was to be just that, the main north-south street." 
Very shortly thereafter, Cook was able to acquire the downtown area. His Main Street became a residential afterthought, while the city's heart would develop a little way southeast.