SIOUX CITY | It is Christmas Day, one of the most anticipated holidays of the year, which results in the gathering of many family members and friends.
Presents are often ripped open by many in early morning hours. Maybe brunch has been consumed. But a good part of the day still yawns ahead.
What do do? The Journal has compiled a list of 25 options for filling out the day.
(1) Go see a first-run movie. Lots of people have a tradition of attending a film on Christmas Day, since theaters are open. Some options include "Passengers," "Rogue One: A Star Wars Story," "Manchester by the Sea," and "Moana." Consider reserving tickets online, since some showings for popular flicks like the latest Star Wars installment sell out in advance.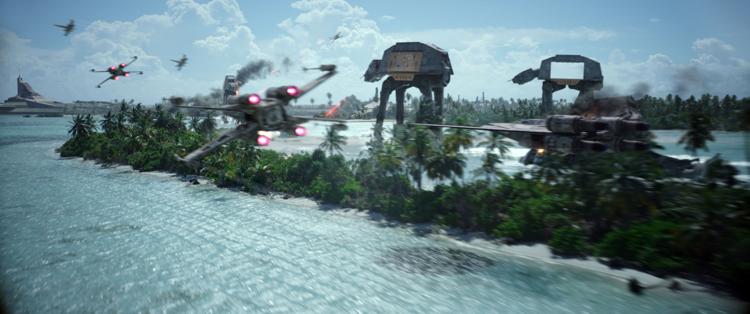 (2) Visit a neighbor who doesn't have a lot of family. No one should be lonely at the holidays. Consider reaching out to a friend who has lost a loved one over the last year. The first holiday without can be very emotional.
(3) The Sunday temperatures will be much more balmy than many Christmas Days, as temperatures could reach 50 degrees. Take a walk on the Sioux City riverfront trail or go for a run over neighborhood blocks to burn off ham, mashed potatoes, egg nog and cookies. Bear in mind, this has to be done by dodging a strong probability of rain.
(4) Why wait, crack open that book received as a present and start reading.
(5) Depending upon how daring you are, rehash the 2016 presidential election, sharing whether glad or not with Donald Trump's ascent to the White House and Hillary Clinton's widely unexpected defeat.
(6) Plan the day-after-Christmas shopping list for bargains to be gotten.
(7) Attend a worship service. A host of options are available Sunday morning in churches of varying denominations.
(8) Declare a technology-free day. After the furor dies down, see if actual face-to-face interactions might not be a good way to spend a holiday.
(9) If the prior tip doesn't seem possible, video chat with a loved one. Or go old school by placing a phone call.
(10) Get the recipe for the best holiday treat you've eaten this year. Test it out by making it.
(11) Board games. See if the allure is still there for Sorry, Monopoly or Score Four. Or introduce them to younger kids.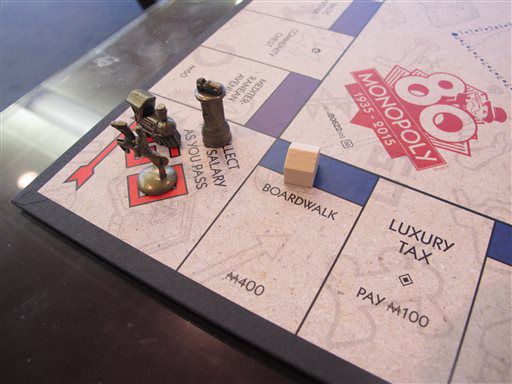 (12) Watch an NBA or NFL game. The NBA has made the airing of marquee Christmas games a staple in recent years. This year the biggie in the afternoon is a rematch of the 2016 championship teams, with Warriors at the Cavaliers, and four others will be aired. Two prime-time NFL clashes also will be televised nationally Sunday -- Ravens vs Steelers and Broncos vs Chiefs.
(13) Oral histories, or less formally, family talk. Gather in a group, have everyone share a favorite memory from childhood of a Christmas past.
(14) Head to the Hard Rock Hotel & Casino Sioux City, WinnaVegas Casino & Resort, Blackbird Bird Casino or Grands Falls Casino Resort for some Las Vegas-style gambling. Try the buffet if gambling isn't your style.
(15) Practice your math skills. Add up all the present expenses and compare it to your planned budget for holiday gift buying. Groan or cheer accordingly.
(16) Pick a classic Christmas television show to watch, such as "The Grinch Who Stole Christmas" or "Frosty the Snowman."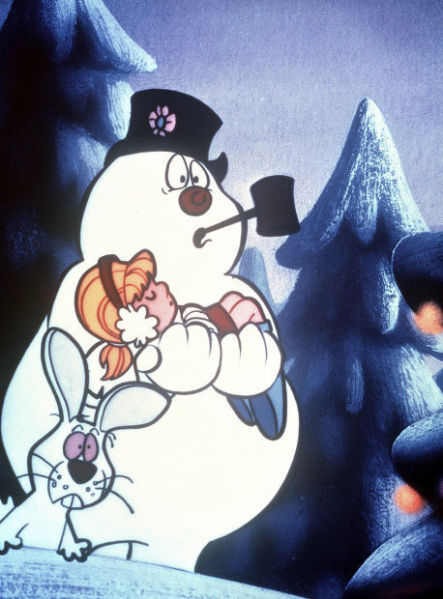 (17) Depending upon where you live in Siouxland, after hit-and-miss snow on Friday, sledding maybe possible on a nice steep hill. For those who don't have sufficient snow on the ground, head to a community playground or go to the backyard for trampolining, if you aren't the type who stores away the tramp for winter.
(18) Begin a 2017 resolutions list. Think of all the changes or improvements that have been bumping around your brain, commit them to paper. The new year is only a week away.
(19) Power nap. There should be no guilt in nodding off for a bit on Christmas, especially given all the days of work to get to the point of celebrating the holiday.
(20) Football! Much of the traditional NFL schedule has been shifted to Monday, but there are two pro games on TV, with Steelers-Ravens at 3:30 p.m. and Broncos-Chiefs at 7:30 p.m. Sorry, no college football is being played.
(21) Remember the pets. Dress up the dog in colorful holiday gear before the typical walk. Give pets special treats, brush them out, snuggle.
(22) Show gratitude. Have everyone gathered take a blank note card and each write a thank you to the person who gave the most preferred gift. Mail it via regular postal mail.
(23) After sunset arrives, drive around and see which nearby neighborhoods have the most extensive holiday lighting displays. Fantastic lighting displays are prevalent.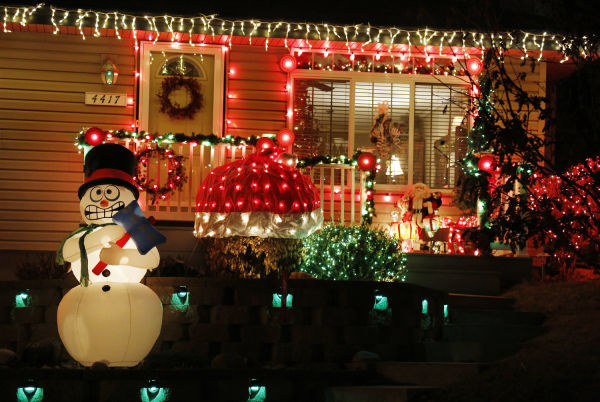 (24) Binge-watch the television series you've been meaning to see on Netflix, Hulu or Amazon.
(25) Start preparations for Christmas 2017, lining up to offer your home as the gathering spot and to have the best holiday yet.