SIOUX CITY | Second grader Damian Lozano is quickly acquiring an appetite for reading.
Luckily, he was one of the students participating in a "book tasting," Wednesday morning, at Liberty Elementary School.
Were kids actually eating books? No, they were simply being asked to read a handful of pages from books representing different genres of literature.
"In elementary school, many students find a favorite genre and stick to it," second grade teacher Molly Tomke explained. "Teachers are always trying to encourage kids to add more variety in their reading choices."
This is why she placed fiction, nonfiction, history, mystery and fairy tale books at various stations inside her classroom.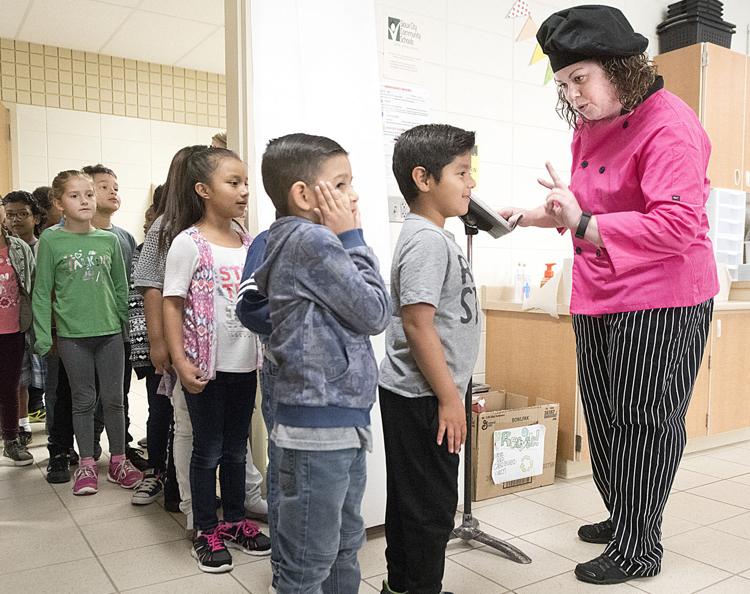 In addition, Tomke added tablecloths, menus, place settings and, even, votive candles to the desks of her students.
"If you listen closely, I even have some background music to set the proper mood," she said.
But why exactly was Tomke wearing a chef's jacket, toque and black-and-white striped pants?
"Right now, Miss Tomke is really Chef Tomke," she said with a laugh. "And this isn't a second grade classroom. My students are dining at Cafe Del La Tomke, where books are always on the menu."
Damian Lozano seemed content, sampling the historical "Bad News for Outlaws: The Remarkable Life of Bass Reeves."
"It looks like it might be good," he said, thumbing through the pages. "But I bet it won't be as good as Spider-Man."
Sitting at a different table, Damian's classmate Drake Scott was spellbound by a book entitled "Terrific Turtles." 
"I hope the book will tell me how to keep track of turtles because I'm always losing track of the four turtles I have at home," he said.
As her students perused through books, Tomke said she enjoys creating a fun, engaging environment for learning.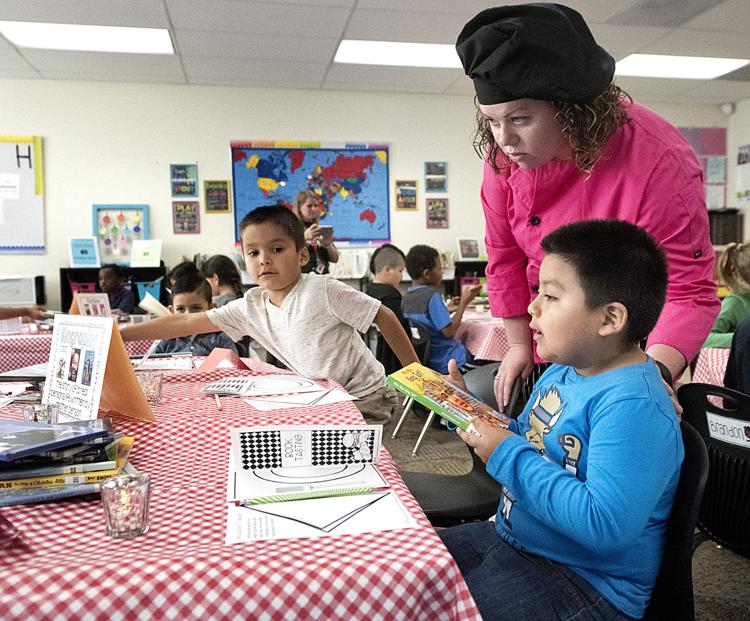 "We call the concept a 'room flip' because students know something exciting is going to happen to their classroom but they don't know what it is," she said. "Last year, I turned my room into a hospital and the kids became surgeons, operating on words."
Mostly, Tomke wants her students to be able to apply school work in real-life situations.
That was true for Silvia Carrillo, who fell in love with the book, "Alexis and the Perfect Recipe."
"I like to help my mom cook dinner every night," the second grader said. "I can tell my mom this story the next time we make spaghetti together."