SIOUX CITY | Eight days ago, Coach Jamie Sale presented Lauren Lehmkuhl with a basketball to commemorate her reaching the 1,000-point plateau as a Morningside Mustang.
One of Lehmkuhl's best buddies, Weston Miner, was there to take it all in. "Wes" is a 7-year-old from Lehmkuhl's hometown of Wakefield, Nebraska.
"Weston took the ball and wanted to start playing with it," Lehmkuhl said. "I told him this was a special ball, one that we don't really play a lot with."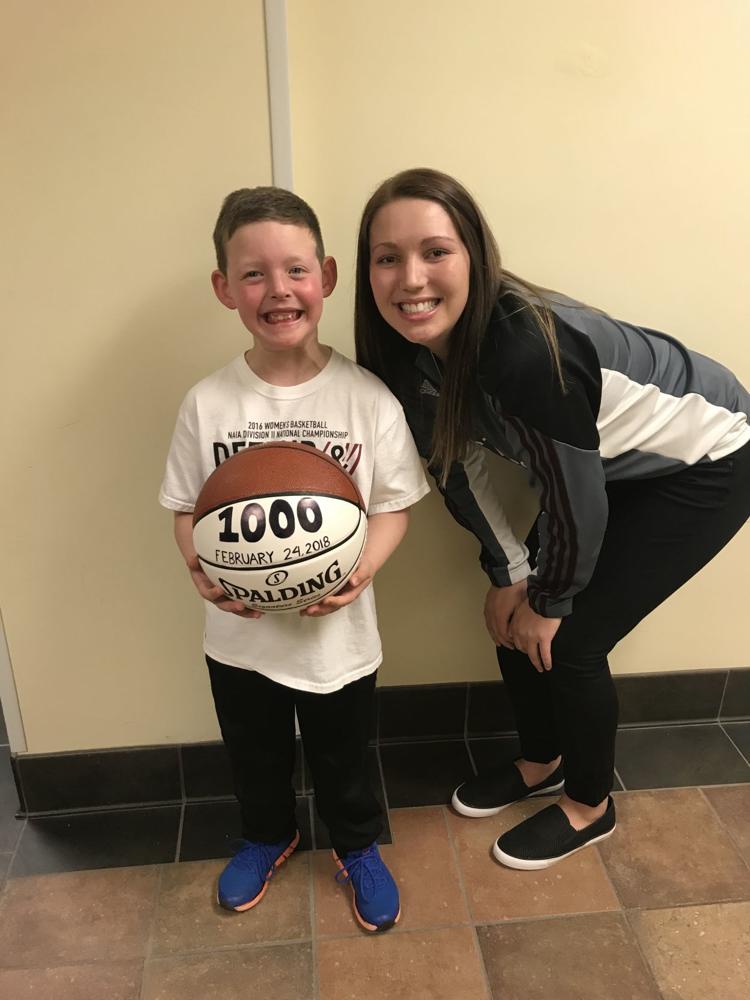 Lehmkuhl and Miner have shared the basketball in a friendship that began three years ago when the two met while Lehmkuhl worked at Humpty Dumpty Daycare in Wakefield. The two took to one another immediately, sharing time shooting hoops.
Weston Miner was 2 months old when he had open heart surgery. He has Williams syndrome, which causes learning and social delays. That doesn't stop him from lighting up whenever his friend shows up for a session of shooting baskets on the driveway, in the park, or in the gym.
"Weston loves basketball," Lehmkuhl said. "He'll even shoot outside his house during the winter. We hang out and play basketball and exchange cards and gifts. It's been very special."
Weston's mother, Tara Miner, said she and Weston will be at the Tyson Events Center in Sioux City when Lehmkuhl and her Mustangs open play against the University of Rio Grande, of Ohio, at 7 p.m. Thursday in the NAIA Division II Women's Basketball Championship.
"We've gone to the national tournament the past two years and we'll go again Thursday," said Tara, who works as a pharmacy tech in Wayne, Nebraska. "Wes likes to wear his 'Defend & Dominate' t-shirt," which the Morningside girls made after they won the title in Lauren's freshman year. "We put Lauren's number, 23, on the back of Wes' shirt."
Weston, a first-grader at Wakefield Elementary School, lost his dad, Shad Miner, who died in July 2015 following a bout with cancer. He was only 35. That's the summer Weston and Lauren met.
"Weston keeps me grounded and humbled," said Lehmkuhl, a senior majoring in graphic design and advertising with a minor in business. "I can get caught up in basketball and then he makes me smile. I like how he loves the little things, how he's fascinated with things like fans and vacuums."
Lehmkuhl once stepped off the court after not playing particularly well. She caught sight of Weston, who broke into a big smile for his Mustang hero. And, almost instantly, the gloom tied to playing poorly vanished.
"His big smile put me in a better mood," said the daughter of Jim and Jill Lehmkuhl.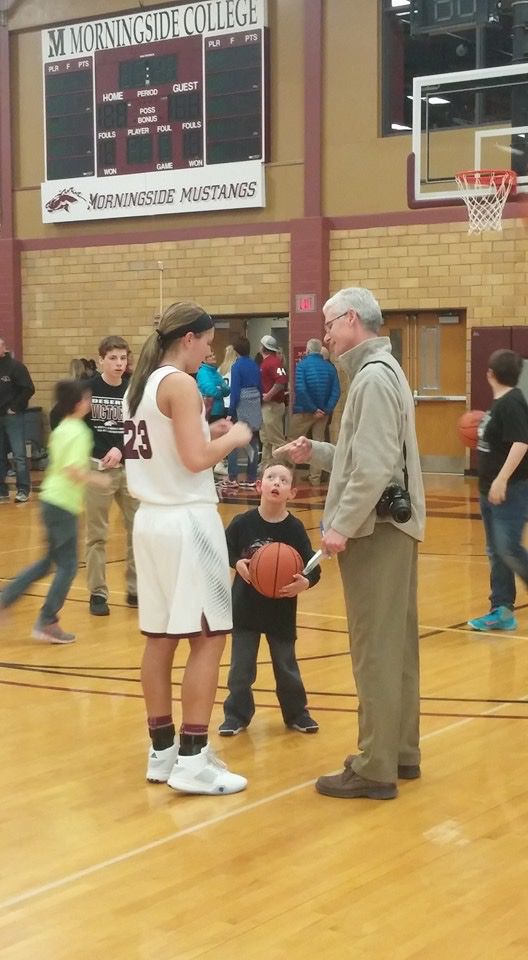 "They still shoot baskets at our place," Tara said. "Lauren came to our house for Weston's birthday in August. She took him to the Drop Zone Family Fun Center in Sioux City and then out for ice cream."
Lehmkuhl, owner of a 3.85 grade point average, does her best to find time for her friend. Her occasional shooting sessions in Wakefield and Wayne come amid a practice and class schedule, and part-time work for J&M Real Estate, of Dakota Dunes.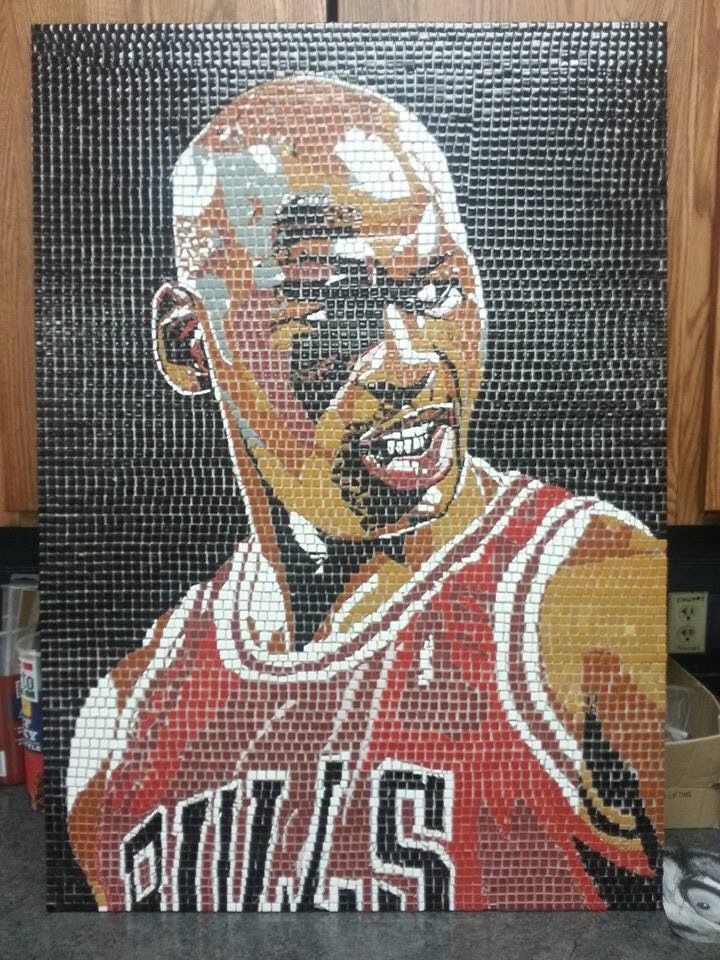 "I have four classes now, but two of them meet just once per week," she said.
Lehmkuhl is also interviewing for job openings, having sent her resume for approximately 30 positions. A dream job, she said, would involve working for Hudl in Lincoln, Nebraska, or for Nike in Eugene, Oregon.
"I like drawing, it's relaxing for me," she said. "And I'm just getting into calligraphy."
With that, she pulled out her phone and showed a few of her creations, most of them done with colored pencils. Off the court, this 1,000-point scorer is obviously talented.
Tara Miner said Lehmkuhl isn't only talented, she's compassionate and patient, a giver of her time and talent. Her son, she said, has blossomed, in part, through his friendship with her.
"Their story is so sweet," Tara said. "It's been neat to watch them grow through the years together."
---
More NAIA content