DANBURY, Iowa | For five years, Janelle Clausen has shared her birthday wish with husband Mark Clausen.
"Mark," she'd ask, "do you think this is the year I'll get my heart?"
Next Sunday, Janelle Clausen celebrates her 56th birthday. She'll blow out the candles at a benefit luncheon held in her honor; on her first birthday with a new heart. Her wish now? To be able to continue to give thanks to God and those around her who accompanied her and made this miraculous journey possible.
"I am so blessed," she says.
Janelle (Kluver) Clausen was born with a heart murmur on October 22, 1961. Doctors sent baby Janelle home, telling her parents, Raymond and Marcella Kluver, their daughter would outgrow the condition. Raymond Kluver died three years later, 48 years old, victim of a heart attack.
Janelle got along fine in school at Charter Oak, Iowa, but couldn't participate in many of the athletic activities of her peers. She experienced shortness of breath, discolored nails and lips, signs of weak circulation.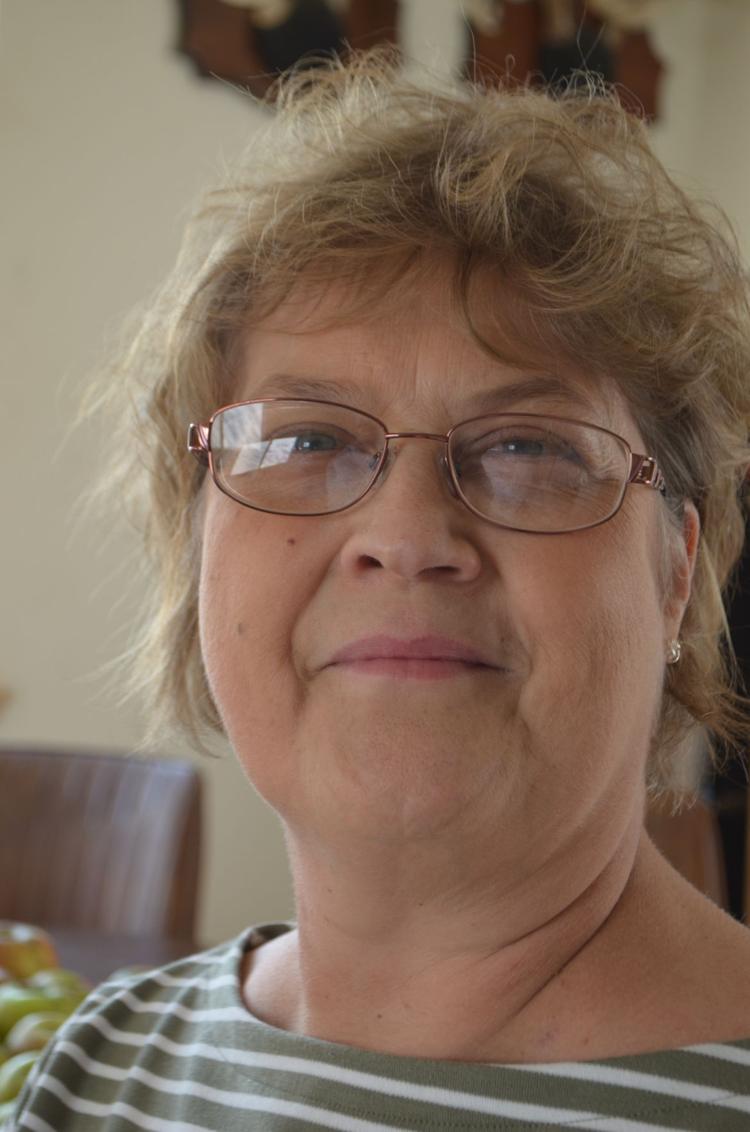 Not long after she and Mark married in 1984, Janelle became ill and was referred by her family doctor to a specialist in Sioux City, who sent her to University Hospitals in Iowa City. In January 1985, doctors repaired a hole in her left aorta in open-heart surgery and all was well  .
Janelle and Mark raised two sons and she kept busy working for St. Mary's Catholic School and Parish in Danbury.
In the fall of 2006, fatigue and dizziness persisted, and doctors treated Janelle for an irregular heartbeat. She relapsed in 2011 and ultimately found herself at the Mayo Clinic that autumn, learning she'd need a heart and liver transplant. However, she had to qualify first. Regular visits to Mayo would ensue each six weeks to three months as Janelle grew weaker, soon prescribed a monitoring system she wore at all times, one that delivered medicine through a line to her heart. Home healthcare pros visited their home each week to change the PICC line, draw blood and relay information to a medical team in Rochester.
Janelle landed on the transplant-candidate list, but would have to wait. And wait. And wait.
Birthdays passed. She'd ask, "Is this the year?"
She remembers the minute their phone rang on Father's Day last summer. It was 7:18 p.m. A woman named Rachel from St. Mary's Hospital in Rochester called to say that Dr. Daly, a transplant surgeon, had located a heart. She and Mark packed and headed north. By 8 a.m. June 19, Janelle Clausen was prepped and ready for surgery.
Surgeons delayed the procedure multiple times. The Clausens gathered and prayed, realizing the difficulty another family -- on the other side of this all-encompassing equation -- was having in letting go of their loved one.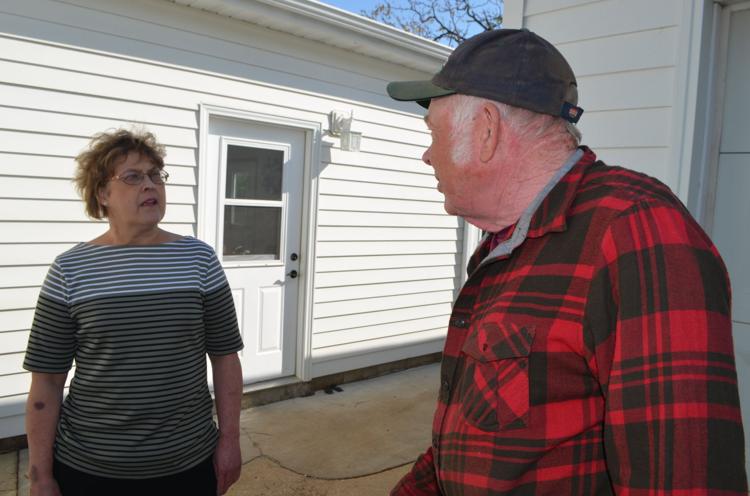 Finally, surgeons said the procedure would begin at 6 p.m. By 11 p.m., Janelle had a new heart that was functioning. The liver transplant team took over and successfully completed its work around 6 a.m. June 20.
Janelle Clausen, of Danbury, represents heart transplant No. 616 at the facility, and liver transplant No. 2,888.
Following an 11-day stay in intensive care and an 8-day stay in a regular hospital room, Janelle was dismissed and sent to the Gift of Life Transplant House, where she would stay until Sept. 15.
"In my last month at the transplant house, all I wanted to do was shop," she says with a laugh. Mark, whom she refers to as her "rock," would take her from one store to another, watching as his wife boosted her stamina, sometimes purchasing only a bottle of soda in each different store.
The Clausens, who have medical insurance, leaned on family members and a tight-knit community that rallied to their side, doing all they could to help Mark and Janelle through dozens of trips north for tests, treatments, extended stays and more. Janelle thought of those praying for her as she took her first steps from her hospital bed following this life-saving procedure.
"I would not give up," she says. "I have to remain positive."
Back home in Danbury, she continues to gain strength, working her way up to spend mere minutes in the pumpkin patch she and Mark tend. She's makes applesauce with fresh fall apples from the Ortners, listening to the children of St. Mary's as they play outside at recess, throwing balls or tagging one another as the October sun blankets this Woodbury County town.
Does she feel like herself? Most days, yes. "Oh, I'm sassy as hell sometimes," Janelle says, winking.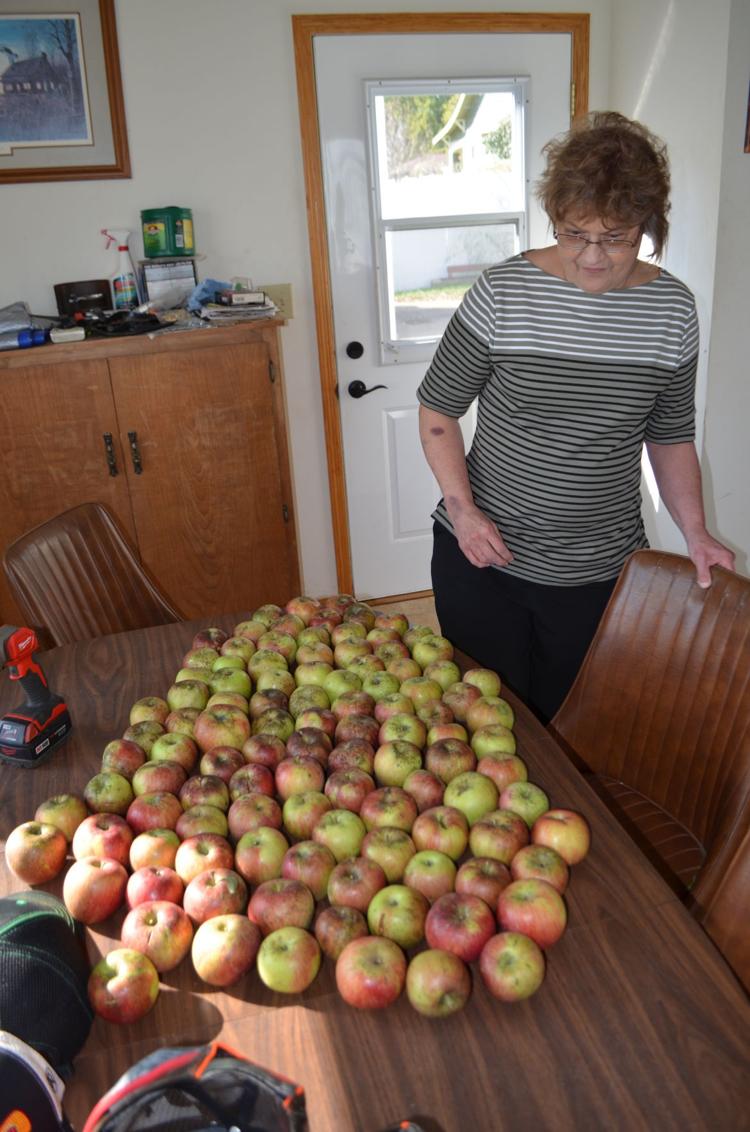 Soon, several deer hunters in their family and beyond will kick-off the season at the Clausen house. Janelle and friends will prepare a spread and serve it in the addition she and Mark built years ago just off the kitchen.
'Tis a wonderful time of year, a time to celebrate and give thanks. A time for a birthday reveler to marshal strength and stand before her community as it gathers to once more reach out in a benefit luncheon planned for next Sunday, Janelle Clausen's 56th birthday, her first with a new liver and heart, gifts of life.