SIOUX CENTER, Iowa | Hot dogs cost a quarter at Dordt College on the Monday night of finals week. Same price for root beer.
The "Quarter Dogs" promotion, brought to Dordt by Mark McCarthy, professor of history, is part of McCarthy's history -- actually, study-break fare hearkening to his days as a University of Notre Dame graduate student.
"The student union at Notre Dame sold hot dogs for 25 cents at midnight," McCarthy said. "Many times, I was still in the library studying and would go get hot dogs as a study break."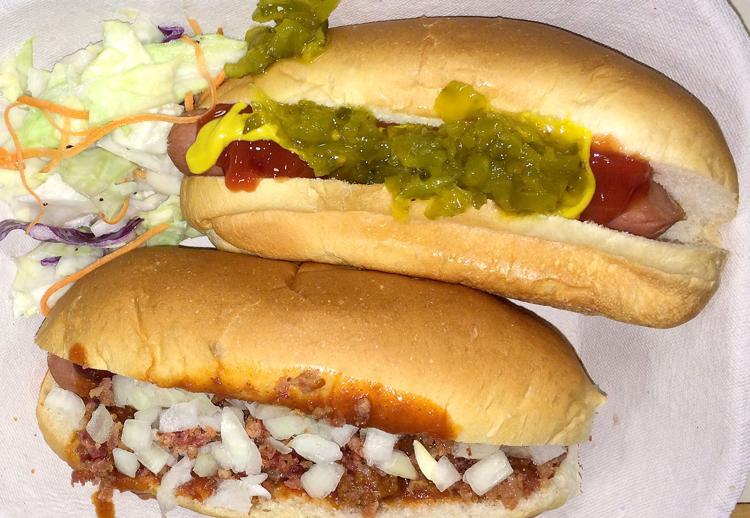 McCarthy took the concept with him when he landed his first job after graduate school. He taught at Montreat College in Montreat, North Carolina, and floated the idea before the school's dean of students, who, ahem, bit, saying it appealed as a finals week promotion.
When a position in the history department at Dordt returned McCarthy to his Sioux Center roots five years ago, the "Quarter Dogs" game plan came along. McCarthy suggested the history department offer hot dogs and root beer for 25 cents apiece once during the week of semester final exams. The effort would give the history faculty some exposure, while letting students relax a bit as the all-important finals week got rolling.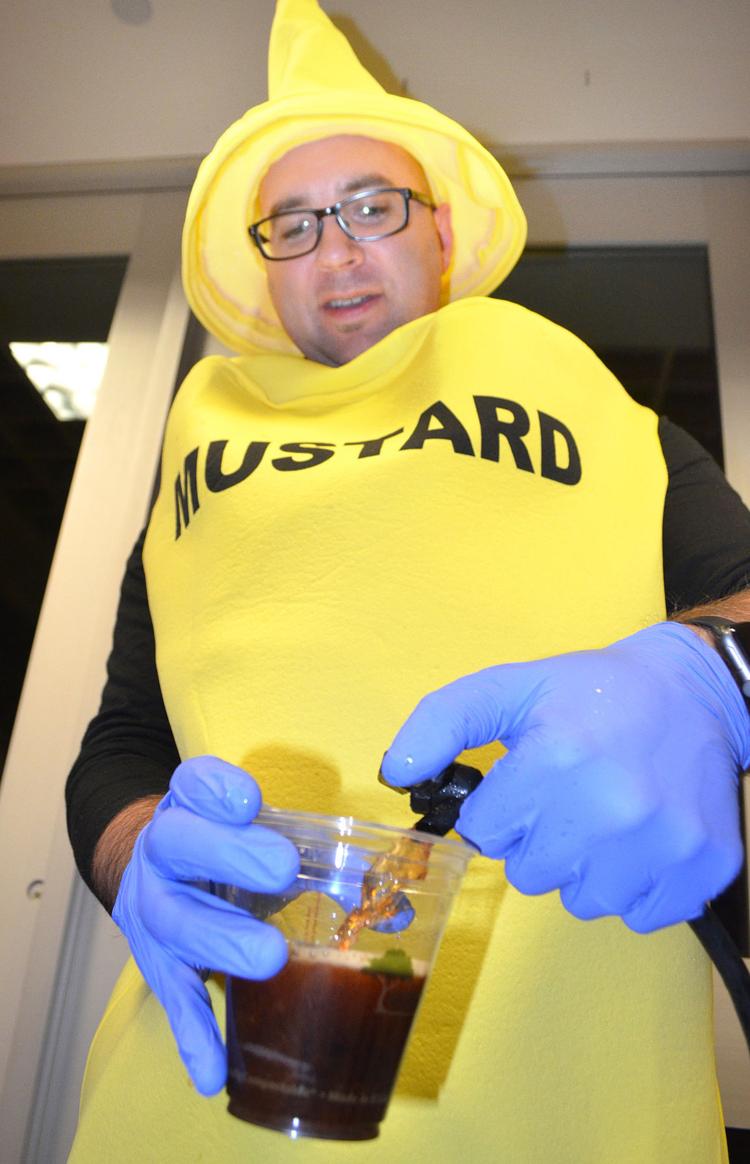 "A hot dog is a beautiful way to relax," said Micah Postma, a sophomore from Sheldon, Iowa, who finished copying several weeks worth of notes in psychopathology around 9 p.m. Monday, then darted to the Campus Center's Terrace Room for a pair of chili dogs and root beer. Total bill: $1.
"It isn't pleasant to have hot chili spill into your face," Postma said as he turned his head mid-bite, "but, it is delicious!"
More than 100 students lined up at the start of "Quarter Dogs." Dordt College Dean of Students Robert Taylor, clad in a mustard costume, served root beer, while Dr. Walker Cosgrove, a professor of history, stood near the cash register, clad in a hot dog outfit. Cosgrove helped oversee Neil-Collins McCarthy, 5, who took in hundreds of quarters for the event.
"My son has been looking forward to this night for a while," said Mark McCarthy, who helped keep the condiment trays full.
"I've come to this for four years," said Maliek Lee, a Dordt college senior from Colorado Springs, Colorado. "It's a nice break."
Lee had a final exam on Monday in Christian economics. Later that night, he planned to study for a Tuesday final in cross cultural communication.
Postma, who had four final exams on the Monday of finals week one year ago -- and, thus, forgot about "Quarter Dogs" -- said he'd return his nose to the grindstone once he polished off two dogs and two root beers. He planned to convert his condensed notes to flash cards to further cement concepts of psychopathology into his noggin. If that took all night, or until 3 a.m., he was prepared.
"I'll go until I don't feel I need to anymore," he said of his academic plan of attack. "If I have to pull an all-nighter, I will."
Postma's goal, after filling his stomach, was to fill his head.