PRIMGHAR, Iowa | On the night the city council in Sioux City voted to limit the number of days residents could shoot fireworks, the Primghar City Council had a similar discussion.
"We've directed the city attorney to tighten it up," said Mayor Kurt Edwards of the current fireworks ordinance serving the O'Brien County seat. "We're going to limit it (the time period) this coming July and next New Year's Eve."
A new state law allows residents to discharge fireworks from June 1 through July 8, from 9 a.m. to 10 p.m., with an extension to 11 p.m. on July 4. The same rules are in effect from Dec. 10 through Jan. 3, with an extension to 12:30 a.m. on Jan. 1. But local governments have the right to shorten those hours or even ban discharges entirely.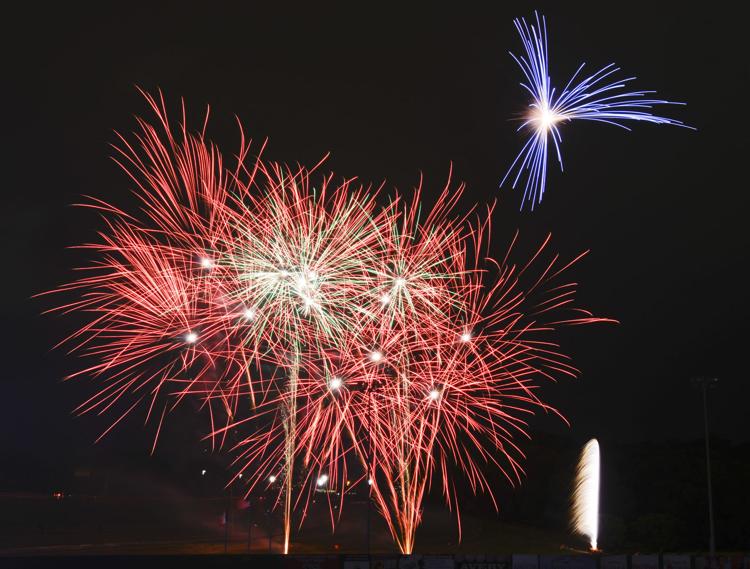 I didn't realize folks in many Northwest Iowa cities could already shoot New Year's fireworks.
Edwards said his city will reduce the days for Fourth of July fireworks after receiving several noise complaints from residents, many of them pet owners. "If you have people that it bothers, it's all right to restrict it," he said.
Across Northwest Iowa, I found that some cities, like Onawa, adopted the maximum hours allowed by the state, while others, such as Cherokee, banned the discharge of fireworks within city limits, or, like Sioux City, constricted the time frame allowed. Here's a look:
Storm Lake City Administrator Kari Navratil said the issue caused figurative "fireworks" in the Buena Vista County seat last summer.
"We got a lot of feedback, so we crafted an ordinance that allows the use of second-class-only fireworks from 5-10 p.m. on July 3 and July 4 and nothing in December," she said.
Second-class fireworks are sparklers, as opposed to aerials, bottle-rockets or roman candles.
Storm Lake residents jammed a summer work session by the city council and let it be known they didn't care for the debris, the extended time period and the volume of fireworks shot off in the wake of the state legislature's decision to legalize fireworks for the first time since 1938.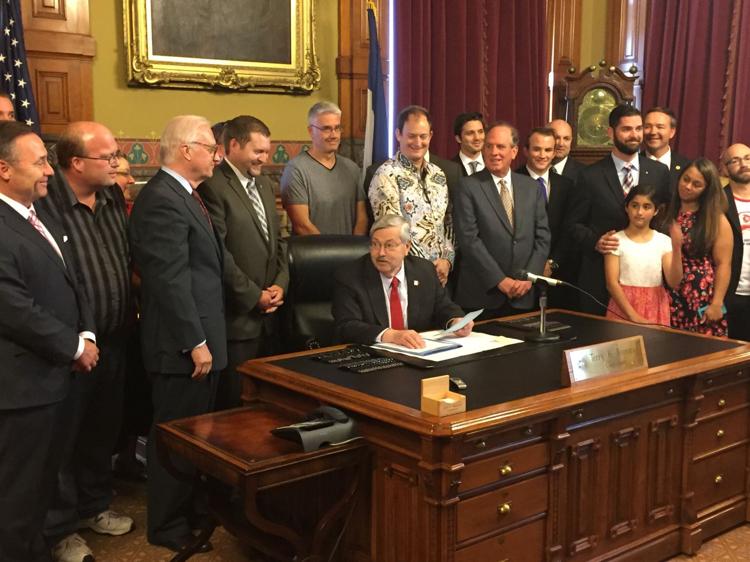 Brian Weuve, deputy city manager serving Spencer, said his city banned the use of fireworks prior to the Independence Day sales period. There are a number of reasons, including the fact that Spencer's downtown district nearly burned to the ground after a fireworks mishap in 1931, a fire that ultimately led to the Legislature's decision to ban them statewide seven years later, a ban that lasted generations.
"This history was part of it," Weuve said. "The council also felt there are safety issues and that fireworks are not meant to be shot off in an urban setting."
Spencer's city council discussed the matter over three to four council meetings before making the decision to ban fireworks.
"As far as I know, there has been no discussion about revisiting the issue," Weuve said, adding that fireworks may be sold in the Clay County seat, but not discharged.
Gregg Owens, the city administrator/city attorney serving Spirit Lake, noted his city doesn't allow the discharge of first-class consumer fireworks. The reason: "Public safety," Owens wrote in an email. "They are dangerous."
Tom Van Maanen, city administrator in Rock Valley, said his city council loosely followed the state ordinance, allowing the discharge of fireworks from Dec. 10 to Jan. 3 and from June 15 to July 8.
"Police calls were up in that time last summer, which is a little surprising," Van Maanen said. "With our proximity to South Dakota (where they've been legal for decades), it wasn't uncommon to see them going off on July 4."
Last summer, however, the Rock Valley Police Department received a number of calls, mostly from neighbors reporting that someone on their street was shooting off rockets after 10 p.m.
"The hope is that people would self-regulate and be good neighbors," Van Maanen said. "If they're incapable of doing so, the city will have to regulate it."
Sam Kooiker, city administrator in Cherokee, said his city continued its decades-long observance of keeping fireworks in the hands of firefighters, not private citizens.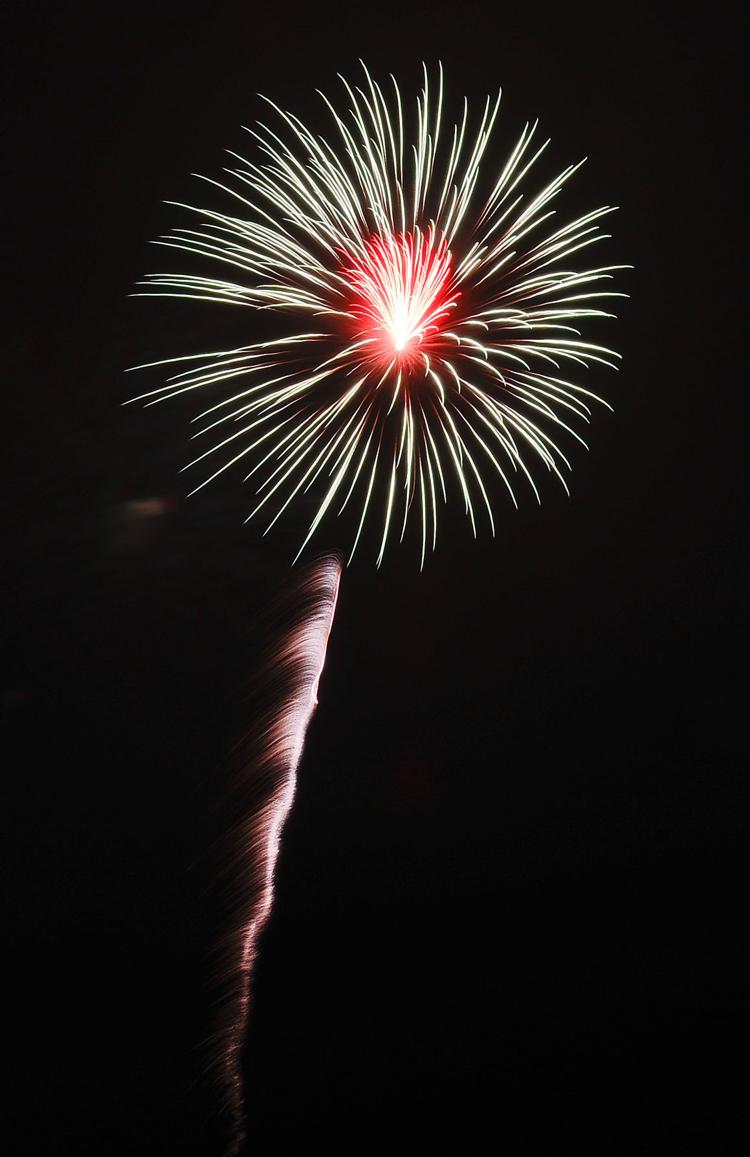 Fireworks, he said, are allowed with a permit in Cherokee, but the only permitted use is for the city display by the Cherokee Fire Department, one conducted each July 4 at Spring Lake Park.
Scott Wynja, city administrator in Sioux Center, said his city adopted the state ordinance, then amended it by striking December dates. Residents in Sioux Center can shoot fireworks from June 15 to July 8.
"Right out of the gate, we didn't allow the December dates because the council felt it wasn't necessary," Wynja said.
Jim Hussong, mayor of Arnolds Park, said his city council banned the discharge of fireworks, but allowed sales of fireworks, within city limits. Hussong cited safety as the key factor in banning the discharge by residents on private property. He said the council may require fireworks to be sold next year in permanent structures.
"Going down Highway 71 it looked like 'tent city' last summer," he said.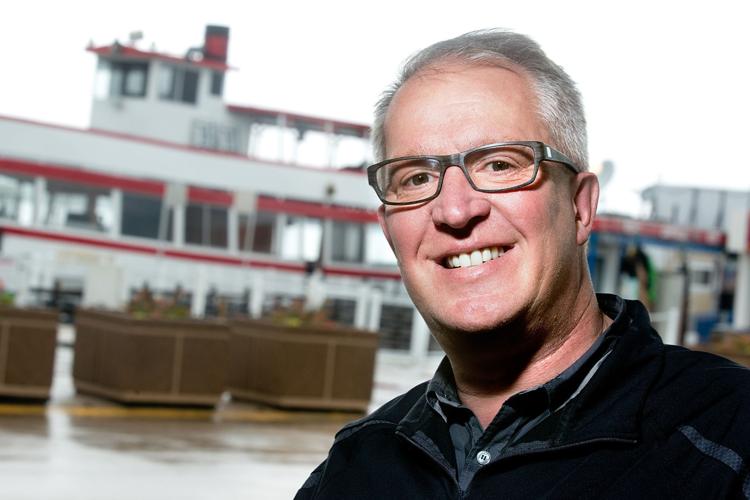 Residents and visitors in the Iowa Great Lakes, he explained, have any of a number of public fireworks shows they may attend around July 4, including a big show the night of Independence Day from Smith's Bay. There are also public shows in nearby Spirit Lake and Lake Park on dates that don't conflict with the Okoboji show on Smith's Bay, a spectacle that draws tens of thousands of spectators.
"We also have a benefactor who has supplied fireworks every weekend throughout the dead of summer for shows that coincide with our concerts," Hussong said. "Those shows last 15 to 20 minutes. It's almost like the Fourth of July each weekend during the summer."