SIOUX CITY | La Nina, the weather cycle we're stuck in this year, takes a toll on Harry Hillaker, state climatologist.
On Monday and Tuesday, for example, Hillaker had to make sense of dozens of missives attempting to quantify sleet, freezing rain, snow and rain, often in the same report. It's tough enough to accurately measure wind-whipped snow in a blizzard. Having precipitation change by the minute whips mental drifts for even the best record keepers.
Then, there's a kidney stone to consider. Or, kidney stones.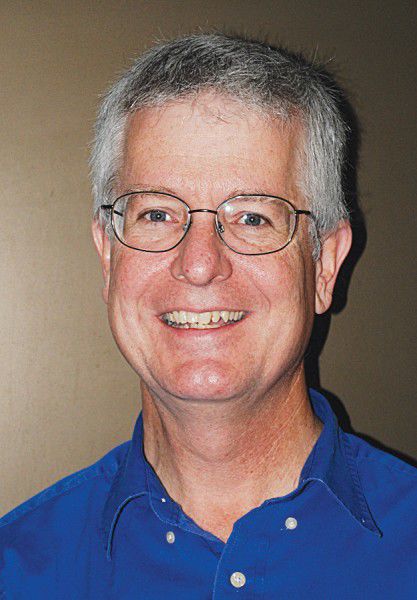 "I'm catching up on emails this morning," Hillaker told me early Tuesday. "I came in to work on Monday, but had to leave."
The culprits? Kidney stones and Mother Nature. Hillaker slipped while checking his rain gauge at 7 a.m. Monday. His misstep, he believed, caused his body to contort, jostling the kidney stones he's yet to pass, causing discomfort as a stormy day dragged on.
"I went out to check the rain gauge at 7 a.m. because I wanted the timing to be consistent," said Hillaker, of Des Moines. "It was 45 degrees at the time. As soon as I stepped off my driveway, I slipped on the ice. I didn't expect ice at 45 degrees, but it was on the north side of the house."
He went to work at the Iowa State Climatology Bureau for a short time, but had to return home as pain intensified. Hillaker has battled kidney stones, his first, for four weeks. "I wish this thing would get over with," he said.
Lots of Iowans -- and Siouxland residents -- feel the same about this stretch: We wish it would get over with.
A coating of ice late Sunday night into Monday morning caused the cancellation of most Siouxland schools to start the work week. Postseason basketball games and the Northwest Iowa District Jazz Festival were postponed, as were a number of music practices, weekly meetings and more, including delivery of the Journal in portions of Sioux City and beyond.
A dusting of snow early Tuesday forced officials in several rural school districts to delay the beginning of the academic day.
Hillaker said we may face more of the same in the next couple of weeks as Iowa sits between the northwest and southeast regions of the country. A La Nina weather pattern, characterized by unusually cold ocean temperatures the Equatorial Pacific, generally means the northwest is colder and wetter, while the southeast basks in milder, drier air.
Monday represented a microcosm of this phenomenon in Iowa. Keosauqua, in southeast Iowa, had a high of 68 degrees on Monday afternoon. At the same time, 262 miles northwest (as the crow flies), the mercury read 18 degrees in Sheldon, Iowa. That's a difference of 50 degrees.
"The front side of a system will have warm air and southerly winds and the back side will have north winds bringing cold temperatures," Hillaker said.
On Monday night into early Tuesday morning, temperatures in Northwest Iowa dove into single digits. Hillaker, meantime, awoke to thunder at 2:15 a.m., echoing thunder reports from Omaha to the Quad Cities. By 11:30 a.m. Tuesday, Hillaker kept his eyes trained on a report showing 1.94 inches of rain -- and more falling -- at Burlington, Iowa.
On the day last month when Spirit Lake, Iowa, received 14.4 inches of snow, Waterloo, Iowa, received 2 inches of rain. That's what you can get in a La Nina.
Hillaker laughed and said the ice scraping he's done lately has left him feeling blue, probably the result of kidney stones. Some 141 miles northwest (again, as the crow flies) in Moville, Iowa, Becky Moodie showed a cast protecting her left wrist. She suffered a hairline fracture in a fall on the ice three weeks ago.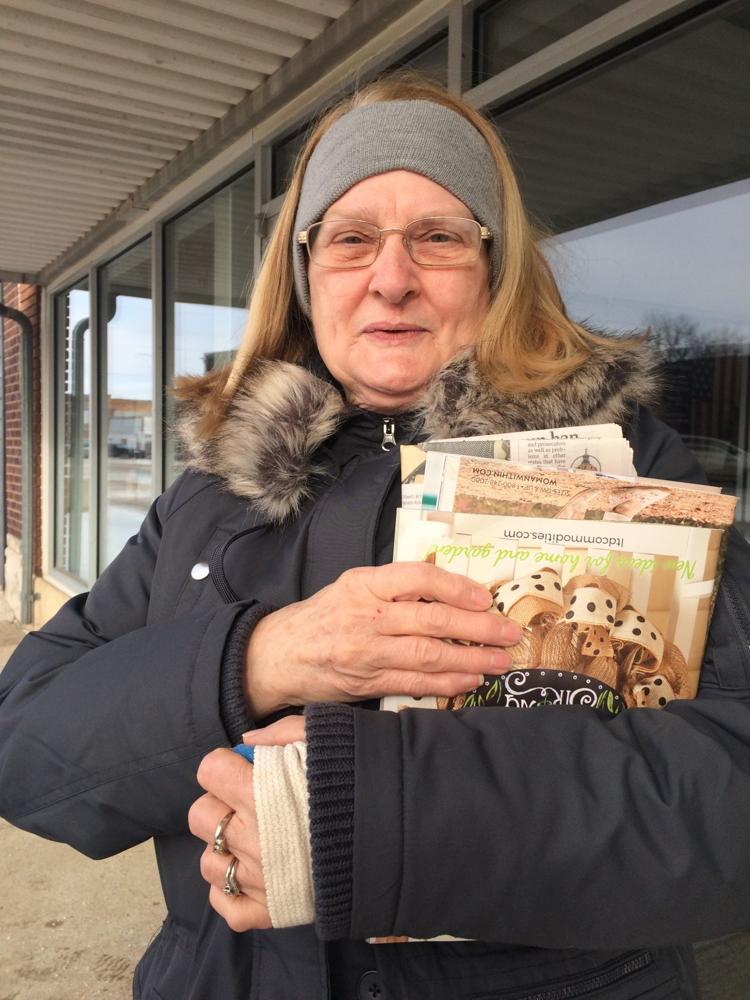 Moodie shrugged about this winter and her spill, casting a glance down at the spikes she slips over her tennis shoes on days like Tuesday. She bought her ice-grabbers four to five years ago.
"I wasn't wearing them when I slipped and fell three weeks ago," she said.
Moodie won't soon put her ice-grabbers away for the winter. And Hillaker won't hastily head to his backyard rain gauge, no matter the temperature for this is a La Nina more robust than the last.
"The rest of this week there's a parade of storms passing to our southeast and we'll (Iowans) be on the edge of these," he said. "Some of the precipitation might be snow, some of it will be rain. We're not going to be done with this for a while."
In due time, though, Hillaker will be done, at least officially. Iowa's leading weather tracker/recorder is retiring after 30 years as state climatologist. His last day of work? March 22, the third day of spring.
That is, if spring ever comes.