SPENCER, Iowa | Three weeks ago tonight, Sam Aalberts stood above his friend, Austin Crew, and dialed 911. Crew had collapsed before getting in his car to head home from a football game at Storm Lake High School.
Volunteers nearby started CPR on Crew, who had suffered sudden cardiac arrest, as Aalberts made his call to alert authorities.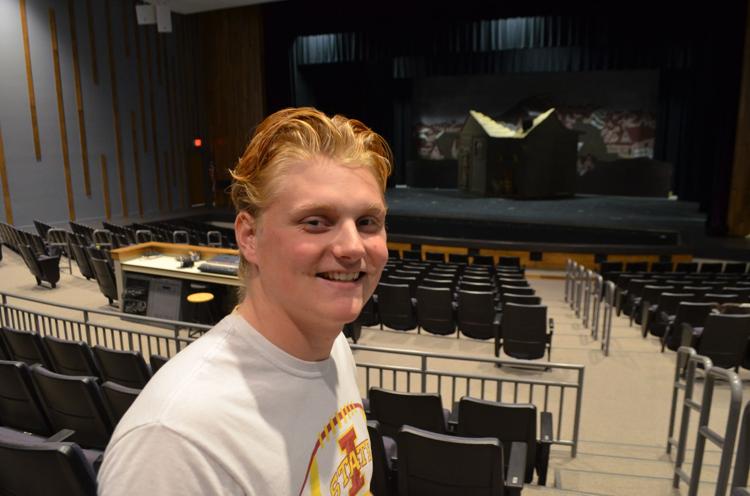 Tonight, Aalberts and Crew take their positions at center stage, literally, as Spencer High School baptizes its new Spencer High School Theatre with "Fiddler on the Roof," the first of a three-show weekend.
"To have Austin come back is incredible," said Larry Untiet, director of the musical. "You'd never know anything happened. It's just amazing!"
Seeing him on stage this evening, less than three weeks removed from a near-death experience, will no doubt inspire hundreds of folks who follow these young Tigers. Being in the new digs, Aalberts said, has served to inspire the young Tigers.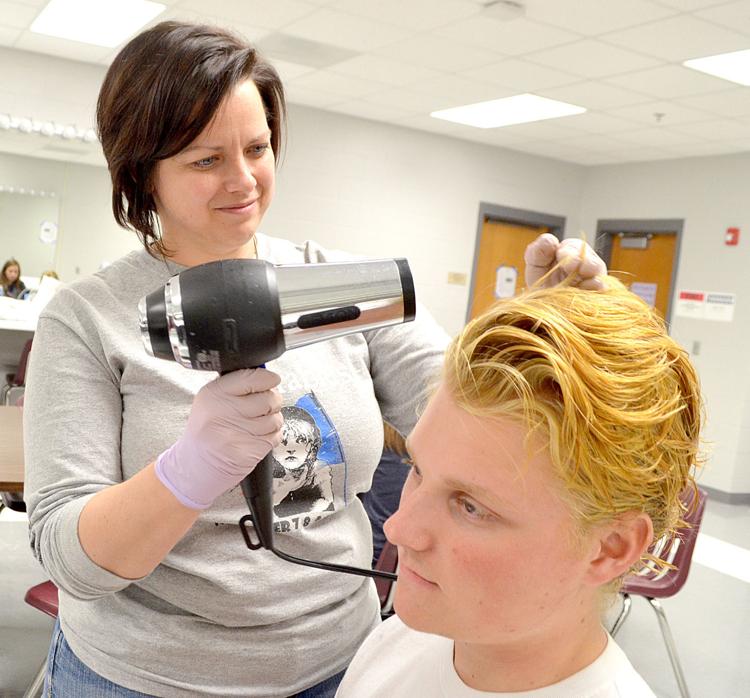 "It's great being in here," said Aalberts, a senior who plays leading man Tevye. "To have an official makeup room, a dressing room and all this backstage room is so nice."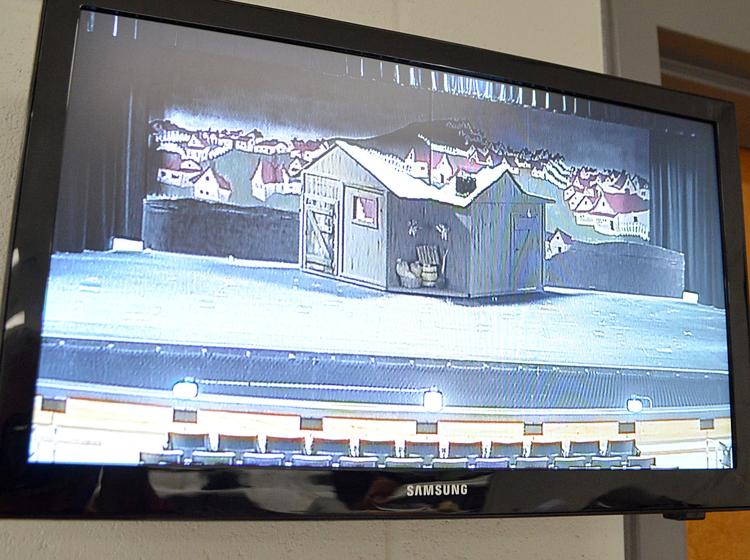 The 750-seat theatre, which opened for the high school speech season in February, is the centerpiece of an $11-million fine arts addition. Construction began in April 2015, a project funded as the district bonded against future state sales tax revenues. The effort, in addition to the theatre, included a new concourse connecting the high school to the venerable Spencer Fieldhouse while ultimately locating all high school classes under one roof.
The band and choir rooms were updated and separated by a recording studio. The theatre also has a 10-foot deep orchestra pit, an adjoining black-box theater, state-of-the-art sound and light amenities and a spacious area for set design.
The new theatre replaces the 1937 structure located seven blocks west of the high school. That site, which served the district well for decades, staged "Mary Poppins" last year for its finale.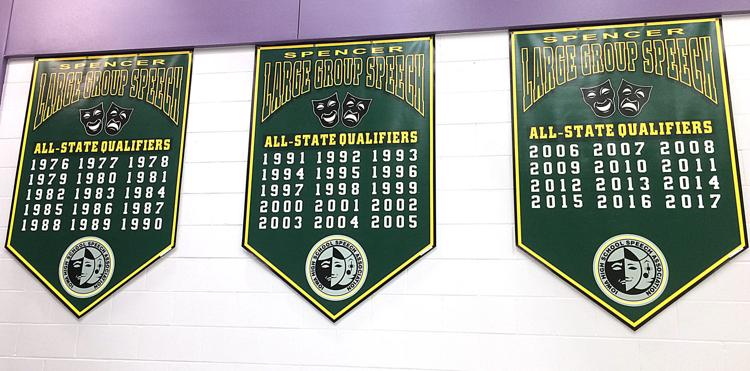 "We were supposed to do 'Mary Poppins' here," said Untiet, who refused to complain about a construction effort that wrapped up on the eve of the large-group district speech contest eight months ago. "Fiddler on the Roof," like "Poppins," is a classic musical, the kind of show this 43-year speech and drama coaching veteran wanted to stage as the inaugural show for the new facility.
"Mr. Untiet wanted a prominent show for the first one here," Aalberts said.
Aalberts, who participates in all sorts of band, choir and drama activities at Spencer High, said the role of Tevye allows him to stretch as a performer. "I appreciate the opportunity to act like an older man, a hardworking man in that era," said the son of Gail and Dave Aalberts. "It's interesting how his character arches from being the traditional Jewish head of the house to enveloping newer ideas as some of the old traditions no longer apply."
Aalberts said he became hooked on theater during his freshman year when he tried out for a role in "Les Miserables" and became a member of the cast. One year later, he earned a role as Scarecrow in "Wizard of Oz."
After learning the school would tackle "Fiddler" this fall, Aalberts rented the show and watched it, studying movements, mannerisms and vocal ranges of its characters. After three nights of auditions shortly after the school year began, Aalberts landed the leading role.
Interestingly, Tevye's signature song, "If I Were a Rich Man," isn't his favorite in this show. No, it's "Someone I Would Die For," which is sung by Perchik, the character played by his buddy and classmate, Spencer High School's medical marvel, Austin Crew.