ORANGE CITY, Iowa --  Temperatures in the 80s opened the 78th Annual Orange City Tulip Festival on Thursday. The mild air also helped open thousands of tulips.
Everyone, including the famous flowers, trotted out their warm smiles, expressions weakened and wearied under a long winter's weight. (Or long winter's wait, whichever irritates you more.)
"We thank the Lord for sun and blue skies," said Orange City Mayor Deb DeHaan, who transferred her "power" as official burgemeester (which is Dutch for mayor) to Queen Juliana Tien during the opening day's Straatfest on a sun-splashed Central Avenue, an area packed with thousands of spectators digging in to all things much Dutch.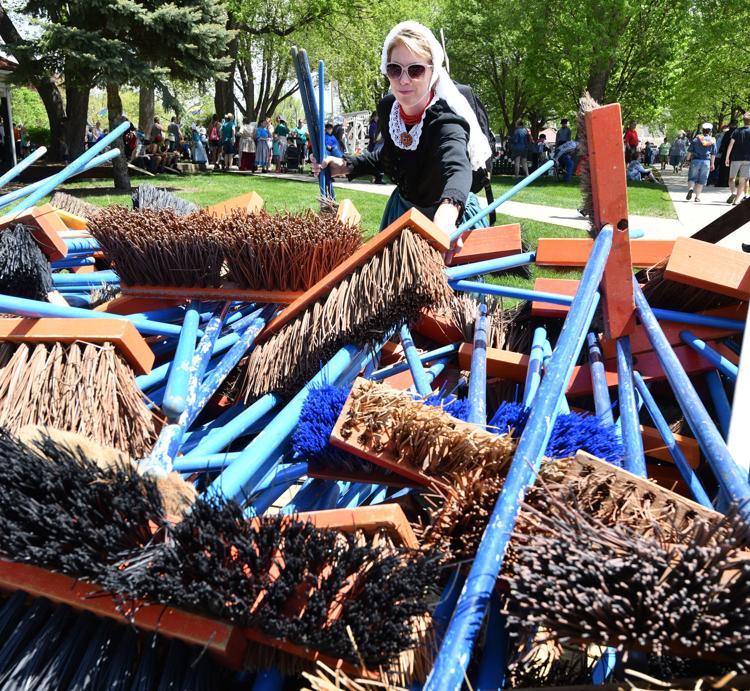 I pulled up a grandstand seat next to Kathy (Oolman) King, the 1968 Orange City Tulip Festival Queen. A resident of Tuscon, Arizona since 1980, King and her husband, Steve King, basked in the 80-degree temps they maybe whisked north while traveling back to Iowa for their hometown celebration.
"I remember 1968," Queen King said with an ominous groan. "We had snow during Tulip Festival!"
A check of records showed the royal's memory spot-on. The 1968 Tulip Festival had snow marring Thursday's parade, a cold snap that gave way to rain, sleet and snow as the party concluded on Saturday.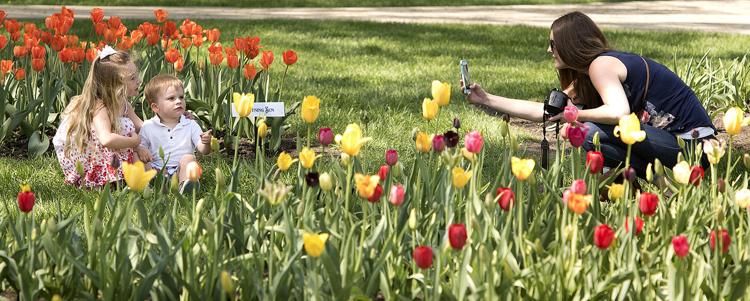 "I brought my costume from 1968," she said. "It's in the car. I may wear it while riding on the float for former queens in the parade on Saturday."
That is, if showers forecast for that day don't materialize.
April showers, those of the snowiest kind, produced May flowers in time for the 2018 Tulip Festival, which has tulips in a dozen colors, if not more, blooming throughout Orange City, a growing community that has celebrated its Dutch heritage in this gala since 1936. (It's only the 78th edition, however, as there were no festivities during World War II.)
"One of my sisters, Sophie (Siebersma) Van Zee was an attendant on the queen's court, the first queen's court, in 1937," said J.R. Siebersma, 87, the parade marshal this week. "The festival began in 1936, but the queen wasn't added until the next year."
Sophie Van Zee, Siebersma said, died two months ago at the age of 102.
"There's longevity is his family," explained J.R. Siebersma's daughter, Nancy Landegent, an usher for the 2018 event and a director of eight past Night Shows serving the Tulip Festival.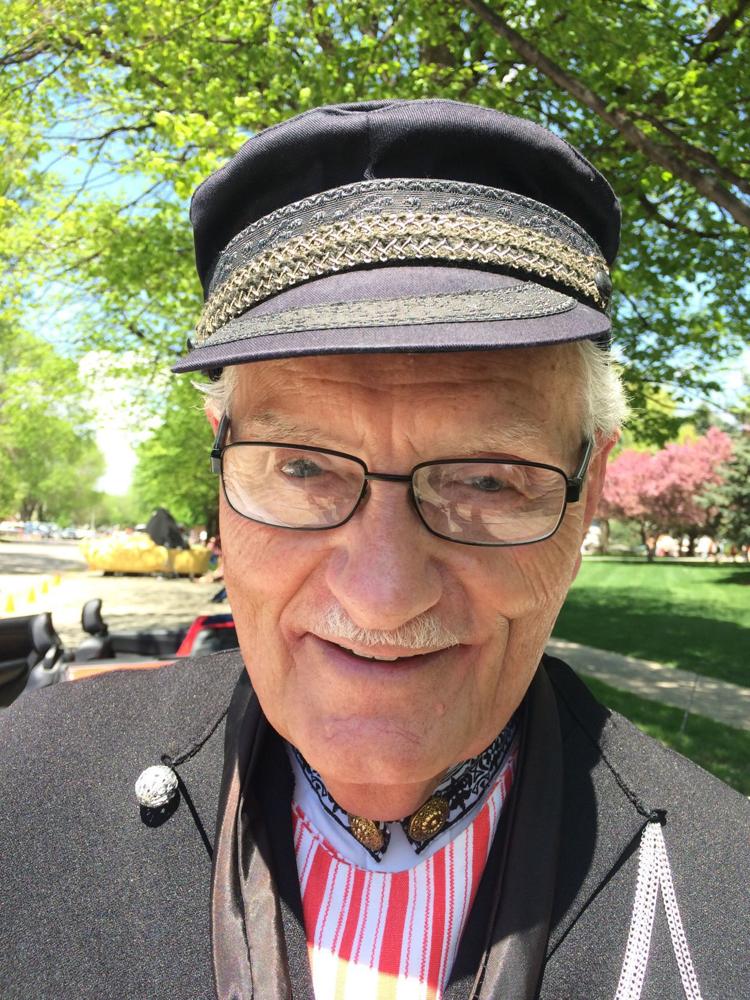 Heck, there's longevity in Siebersma's involvement in his town's main attraction. J.R. Siebersma starred in "Willow Man," which might have been one of the first Night Shows performed for the Orange City Tulip Festival. The tenor would later star in "The Red Mill," "Student Prince," and have roles in "South Pacific," "Sweethearts," and "Annie Get Your Gun," to name a few.
Siebersma chaired the steering committee, which planned the festival one year. He also served as grand marshal on one occasion. This year, Steering Committee Co-chairs Jeff and Christi Vander Voort made lists of parade marshal candidates independent of one another. When they cross-checked their lists, the only name appearing twice was J.R. Siebersma, lifelong Orange City resident and booster.
"This is all very humbling," Siebersma said as he readied to climb into a white convertible driven by daughter Donna Siebersma, who sat next to her mother, Audrey Siebersma.
Moments earlier, a contemporary of Siebersma, Pete Crema, of Columbia Heights, Minnesota, stood to sing with the Fietsen Zangers, led by Jay Wielenga, as they commenced on Central Avenue, performing a trio of songs in Dutch. Crema, who turns 86 in two weeks, hugged a pair of the singers and noted that where he's from the flowers have yet to bloom.
"I plan to go buy lots of tulip bulbs before I leave," he said. "I have a terrace back home and I'm going to plant Orange City tulips there."
The eventual blooming will remind him of the day he trekked 240 miles south to visit a sun-dappled town he'd never seen before.
"You have a lovely city," he exclaimed. "I'm so impressed with the tulips, the (Dutch) architecture, and the friendliness of the people."
He smiled, and so did his hosts, and the thousands of tulips who waved their warm hellos as spring sprang across the Sioux County seat.